News
30+ Best Bollywood Movies to Watch in 2023
30+ Best Bollywood Movies to Watch in 2023
India is home to a vibrant and rich film industry, with Bollywood being the center of it all. For decades, Bollywood has been producing some of the most iconic and memorable movies in cinematic history, capturing the hearts and minds of audiences around the world. In this blog, we will be showcasing some of the best Bollywood movies of all time, covering a wide range of genres and featuring some of the biggest names in the industry. So sit back, relax, and get ready to be transported to the colorful and dynamic world of Bollywood cinema
30. Badla (2019)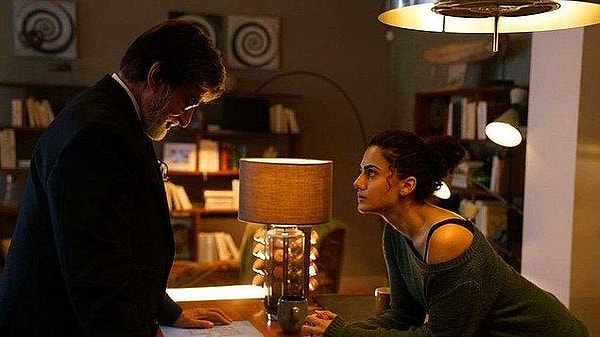 Summary: A young entrepreneur, highly successful in her business, wakes up one morning to find herself in a trap. Finding her boyfriend dead, she starts following clues with her lawyer to solve the case.
Starring: Amibaht Bachchan, Taapse Pannu ve Amrita Singh
Director: Sujoy Ghosh
29. Jab We Met (2007)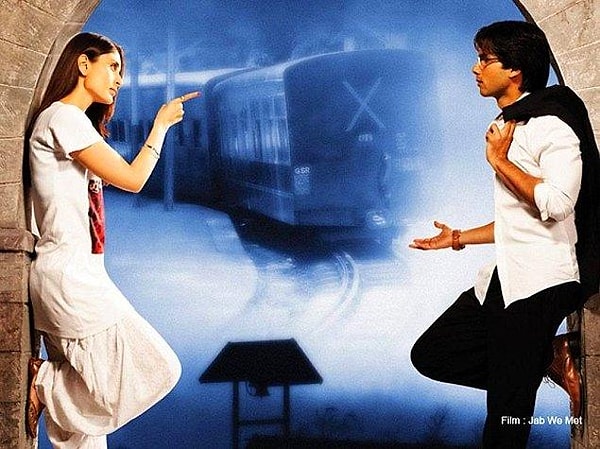 Summary: One of the most successful examples of the musical comedy genre, the movie is about the love story of Aditya and Geet, whose mother runs away to another man after her father passes away and becomes the head of a sinking company.
Starring: Kareena Kapoor, Shahid Kapoor ve Saumya Tandon 
Director: Imtiaz Ali
28. My Name is Khan (2010)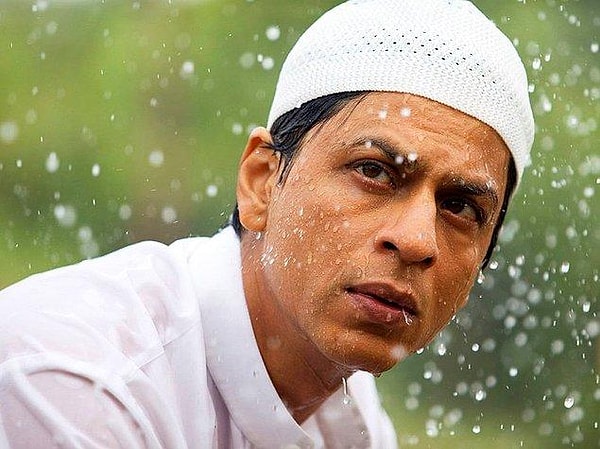 Summary:  Rizvan Khan, a Muslim teenager who spent his childhood in a poor neighborhood with his mother, suffers from Asperger's Syndrome. After his mother's death, Khan goes to live with his younger brother in America, where he falls in love, but the September 11 attacks complicate his life.
Sttarring: Shahrukh Khan, Kajol
Director: Karan Johar
27. Slumdog Millionaire (2008)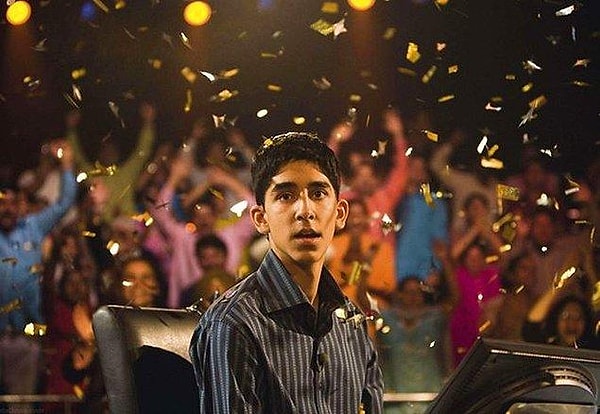 Summary: When a young man from Mumbai enters the Indian version of 'Who Wants to be a Millionaire?' and wins the grand prize, he is accused of cheating. The young man answers all the questions with episodes from his life.
Starring: Dev Patel, Freida Pinto ve Anil Kapoor 
Director: Danny Boyle, Loveleen Tandan
26. Pad Man (2018)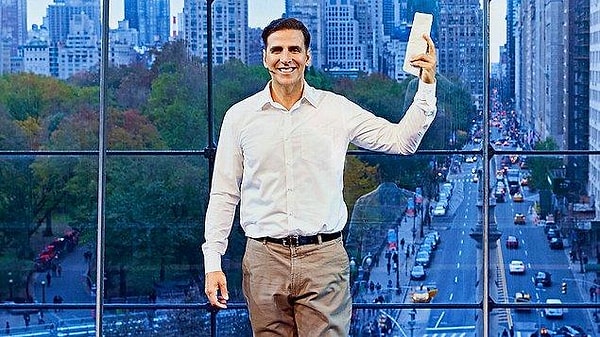 Summary: Based on a true story, the movie tells the story of a man who tries to introduce and familiarize people with pads in an area where pads are not used.
Starring: Akshay Kumar, Sonam Kapoor ve Radhika Apte
Director: R. Balki
25. Bajrangi Bhaijaan (2015)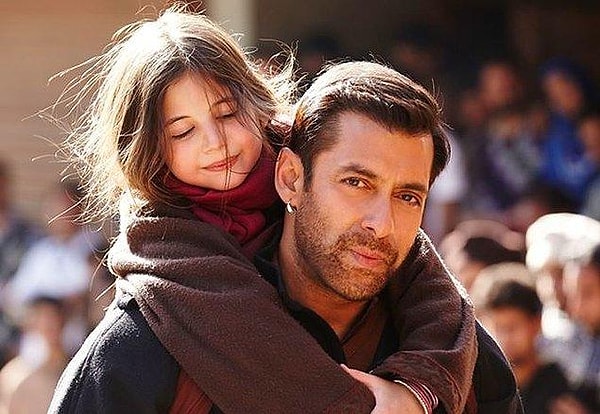 Summary: Based on the story of a little girl who was born incapable of speaking, the movie was highly acclaimed at the time of its release with its impressive script. In the movie, a kind-hearted man tries to bring the girl who is incapable of speaking to her family.
Starring: Salman Khan, Harshaali Malhotra ve Kareena Kapoor
Director: Kabir Khan
24. Baahubali: The Beginning (2015)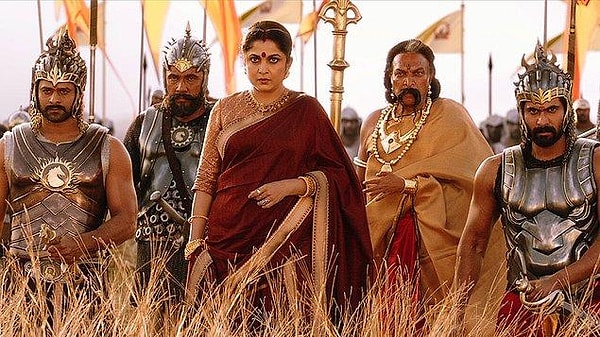 Summary: The movie tells the story of two brothers, Baahubali and Bhalllaladeva, who are fighting for the Mahismathi Kingdom. The movie has engaging action sequences.
Starring: Prabhas, Tamannaah, Anushka Shetty ve Rana Daggubati
Director: SS Rajamouli
23. Barfi! (2012)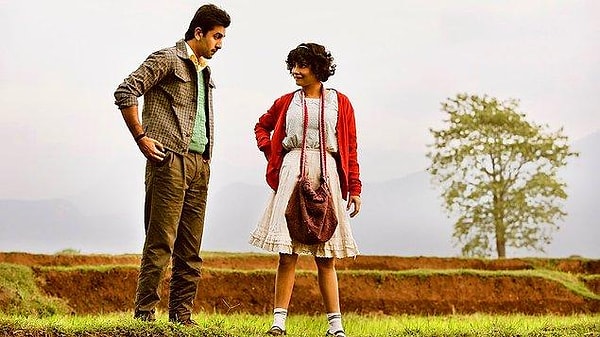 Summary :One of the best Indian films of its time, Barfi! has won 40 awards. The movie is about the lively character of a deaf and mute young man who often gets into trouble.
Starring: Ranbir Kapoor ve Priyanka Chopra
Director: Anurag Basu
22. PK (2014)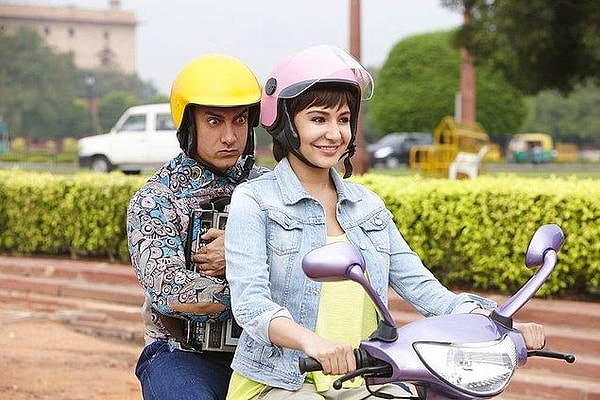 Summary: After arriving on Earth, an alien named Peekay goes in search of the 'lost' Gods and experiences stories that are sometimes funny and often have a social message. PK is one of Aamir Khan's most famous films.
Starring: Aamir Khan, Anushka Sharma ve Sanjay Dutt 
Director: Rajkumar Hirani
21. Zindagi Na Milegi Dobara (2011)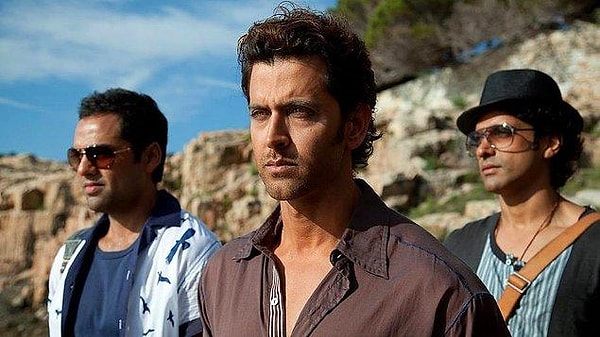 Summary: Three friends decide to make their dream vacation a reality after one of their friends gets engaged. On this little adventure, they will find themselves in trouble.
Starring: Hrithik Roshan, Katrina Kaif, Farhan Akhtar, Abhay Deol
Director: Zoya Akhtar
20. Udaan (2010)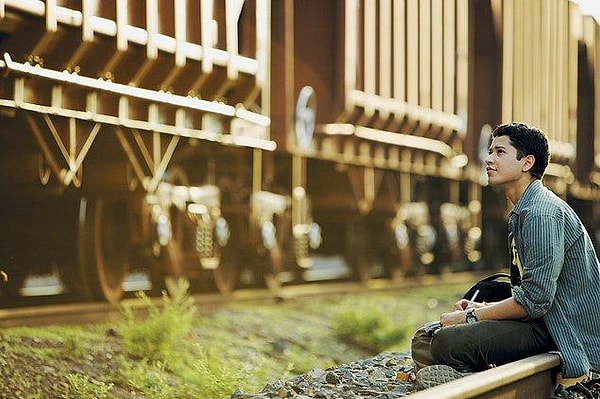 Summary: A 16-year-old boy, expelled from school, returns home to his oppressive father. Left alone with his father, who has become even more oppressive after the death of his mother, Rohan is introduced to a harsh and authoritarian world.
Starring: Rajat Barmecha, Ronit Roy ve Ram Kapoor
Director: Vikramaditya Motwane
19. A Wednesday (2008)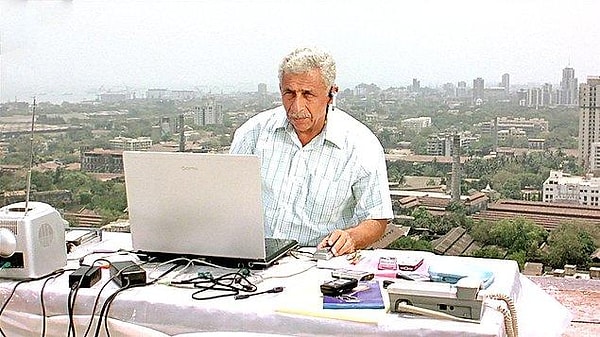 Summary: Considered one of the best Indian films of recent years, A Wednesday is a thriller and mystery. In the movie, a retired police officer recalls the most surprising day of his career.
Starring: Naseeruddin Shah ve Anupam Kher
Director: Neeraj Pandey
18. Lagaan: Once Upon a Time in India (2001)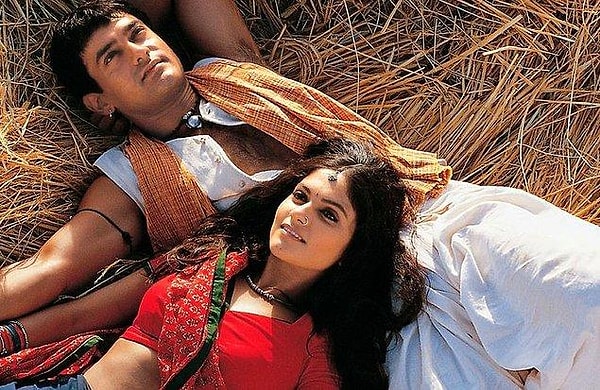 Summary: At a time when British-colonized India was also struggling with drought, peasants demanded that landowners abolish the Lagaan tax, but the British imposed a condition. Peasants, who had to defeat the British at cricket, embarked on a great endeavor.
Starring: Aamir Khan, Raghuvir Yadav
Director: Ashutosh Gowariker
17. Dil Chahta Hai (2001)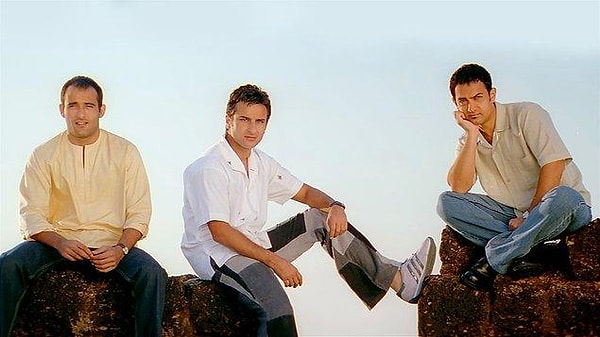 Summary: Three inseparable childhood friends have just graduated from college. At first everything seems ordinary, but then each of them meets love.
Starring:  Aamir Khan, Akshaye Khanna, Saif Ali Khan
Director:  Farhan Akhtar
16. Kahaani (2012)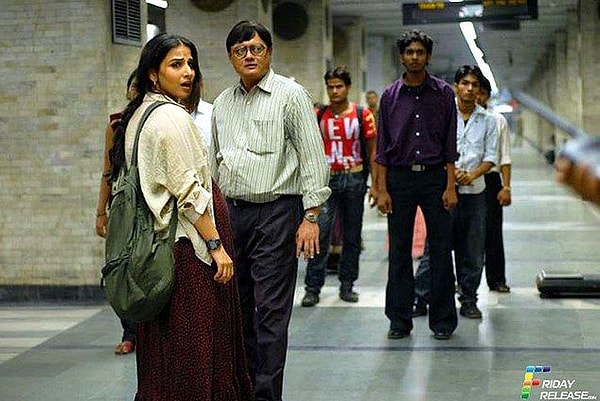 Summary:  Vidya, who has traveled from India to London for work and has not heard from her husband for 2 months, comes to India from England to find him. But she can't get answers about his whereabouts. 
Starring:  Vidya Balan, Parambrata Chattopadhyay
Director:  Sujoy Ghosh 
15. Gangs of Wasseypur (2012)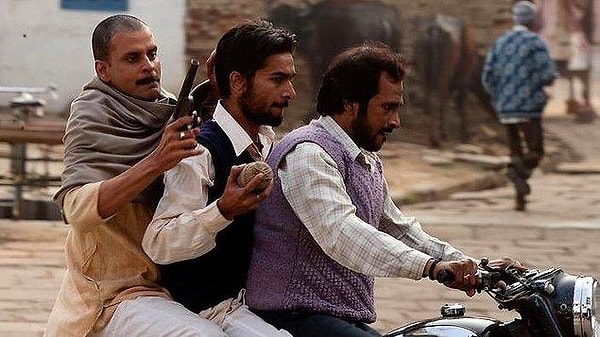 Summary:  A clash between Sultan and Shahid Khan leads to Khan's expulsion from Wasseypur and ignites a deadly feud that spans three generations. This feud sets off major conflicts.
Starring:  Manoj Bajpayee, Richa Chadha, Nawazuddin Siddiqui
Director:  Anurag Kashyap
14. Gully Boy (2019)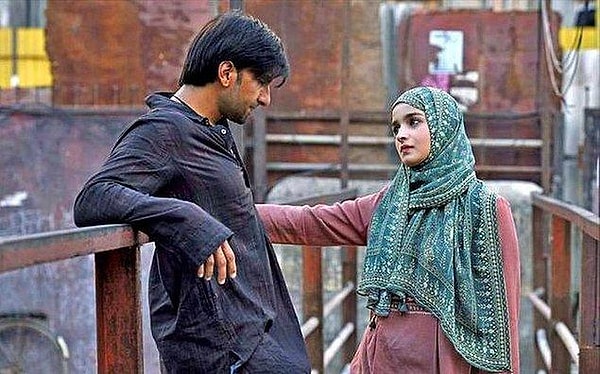 Summary:  A growing up story based on the lives of street rappers in Mumbai, Gully Boy tells the thoughts of the children's parents and the conflicts between them
Starring:  Ranveer Singh, Alia Bhatt 
Director:  Zoya Akhtar
13. Article 15 (2019)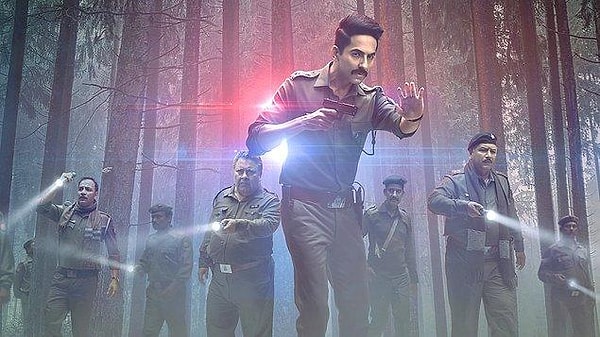 Summary:  In rural India, an honest police officer takes on a conflict against  caste-based crime and discrimination. 
Starring:  Ayushmann Khurrana, Nassar ve Manoj Pahwa
Director: Anubhav Sinha  
12. Bhaag Milkha Bhaag (2013)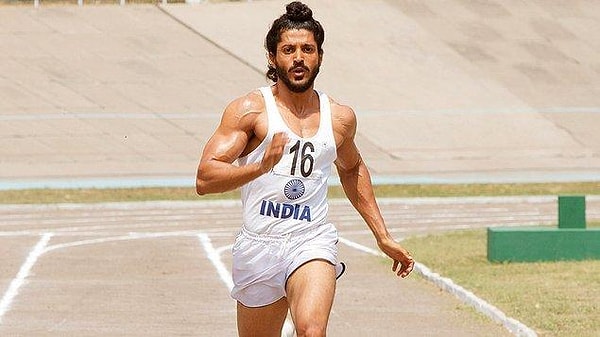 Summary:  The movie depicts a true success story, telling the truth behind the rise of Milkha Singh, who feared the India-Pakistan partition.
Starring: Farhan Akhtar, Japtej Singh, Divya Dutta  
Director: Rakeysh Omprakash Mehra  
11. Drishyam (2015)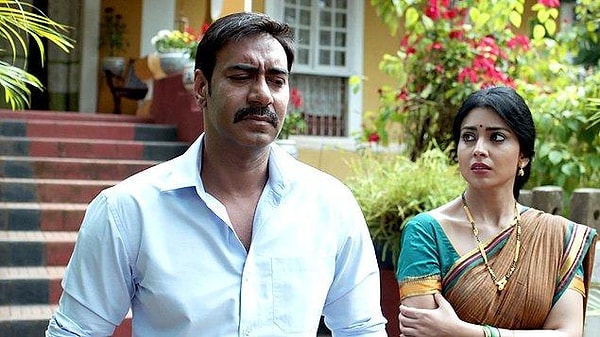 Summary:  After committing an unexpected crime, a man takes desperate measures to save his family from the dark side of the law. Featuring famous names of Indian cinema, the production has a captivating story.
Starring: Ajay Devgan, Shriya Saran, Ishita Dutta ve Rajat Kapoor 
Director: Nishikant Kamat
10. Dilwale Dulhania Le Jayenge (1995)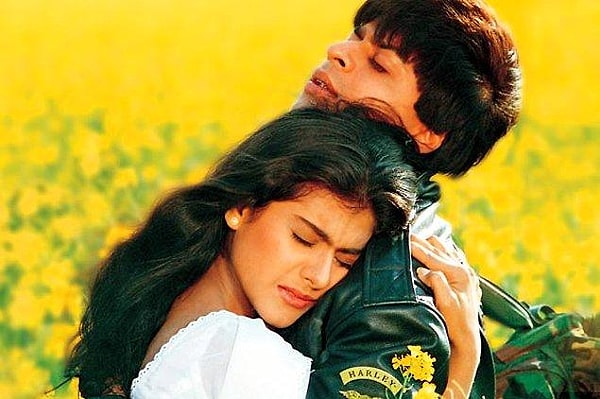 Summary:  Raj doesn't fall in love with Simran at first sight when he meets her in Europe, but when he moves to India, he slowly begins to fall in love and their relationship blossoms.
Starring: Shah Rukh Khan, Kajol, Amrish, Puri 
Director: Aditya Chopra
9. Paan Singh Tomar (2012)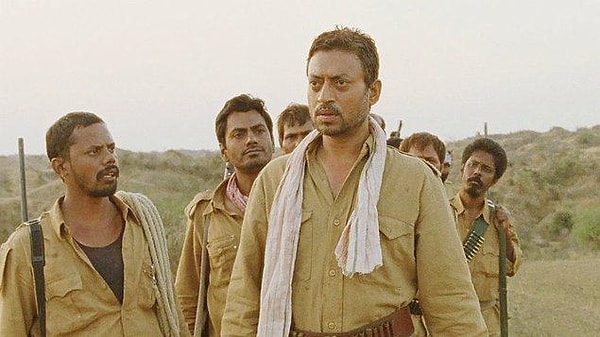 Summary: The film tells the story of Paan Singh Tomar, an Indian athlete and seven-time national steeplechase champion who, after his retirement, became one of the most feared men in the Chambal Valley.
Starring: Irrfan Khan, Mahi Gill ve Nawazuddin Siddiqui
Director: Tigmanşu Dhulia
8. Swades (2004)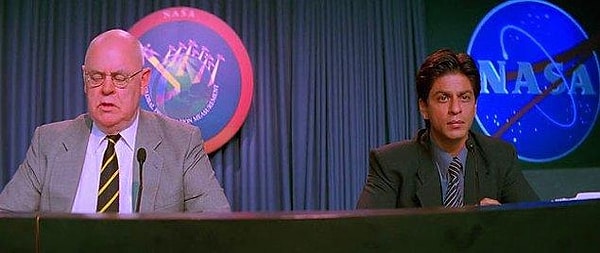 Summary: A successful Indian scientist working at NASA returns to his Indian village to bring the woman who raised him to America, and in the process rediscovers his roots.
Starring: Shahrukh Khan, Makrand Deshpande ve Gayatri Joshi  
Director: Ashutosh Gowariker
7. Black (2005)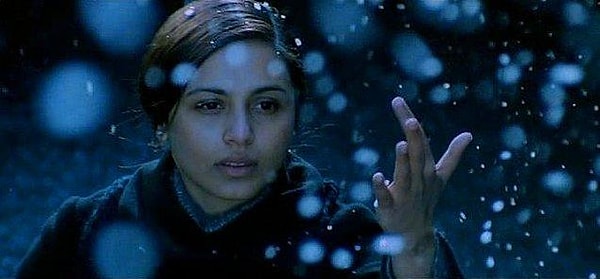 Summary:  Remade in Turkey under the title My World, Black tells the cathartic story of a young woman who can't see, hear or speak, and the teacher who brings light into her dark world.
Starring: Amitabh Bachchan ve Rani Mukerji 
Director: Sanjay Leela Bhansali
6. Rang De Basanti (2006)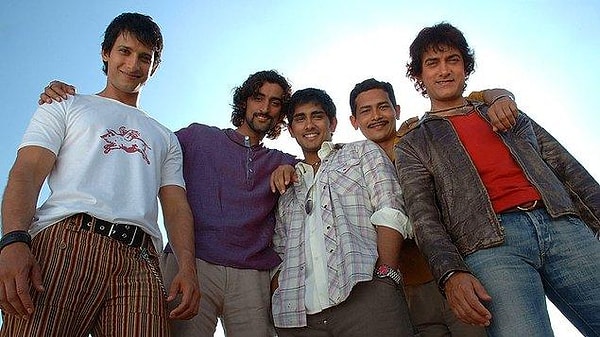 Summary: The story of six young Indians who help a British woman make a documentary about freedom fighters from their past and the events that lead them to relive the long-forgotten saga of freedom.   
Starring: Alice Patten, Aamir Khan, Siddharth, Soha Ali Khan, Kunal Kapoor, Shurman Joshi 
Director: Rakeysh Omprakash Mehra  
5. Queen (2013)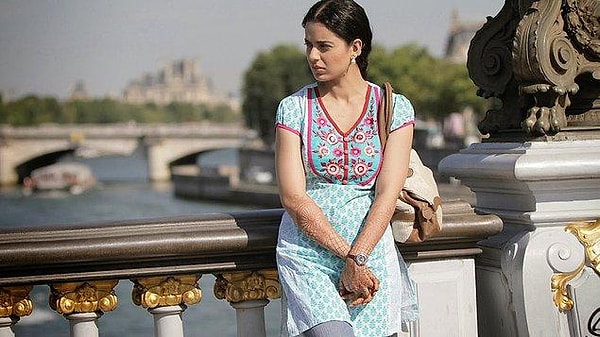 Summary:  A girl from Delhi with a traditional family goes on her honeymoon alone after her marriage is called off. The movie tells the story of a young woman, combining elements of drama and comedy, 
Starring: Kangana Ranaut, Lisa Haydon, Raj Kumar Yadav ve Mish Boyko
Director: Vikas Bahl
4. Dangal (2016)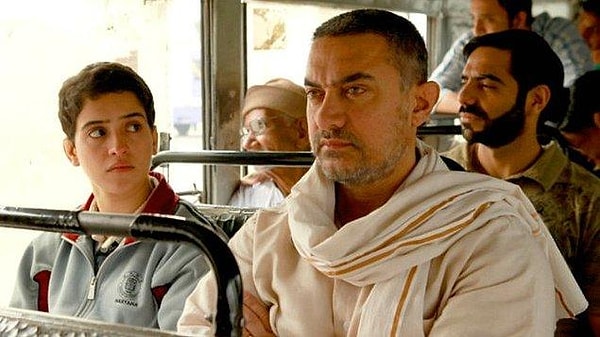 Summary: Former wrestler Mahavir Singh Phogat and his two wrestler daughters fight for victory at the Commonwealth Games in the face of social pressure.
Starring:  Aamir Khan, Sakshi Jain
Director:  Nitesh Tiwari
3. 3 Idiots (2009)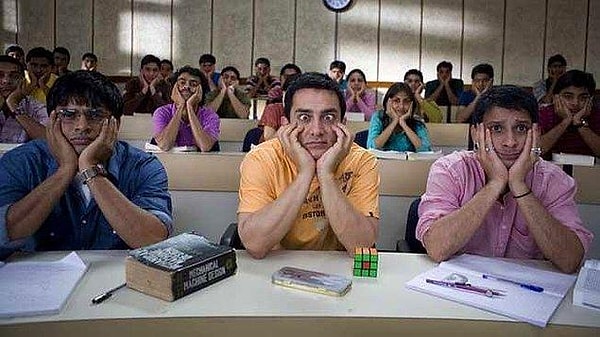 Summary:  Two friends search for their long-lost friend. Recalling their university days, the friends get closer to their friend as they remember those times.
Starring: Aamir Khan, Sharman Joshi, R. Madhavan ve Kareena Kapoor
Director: Rajkumar Hirani
2. Taare Zameen Par (2007)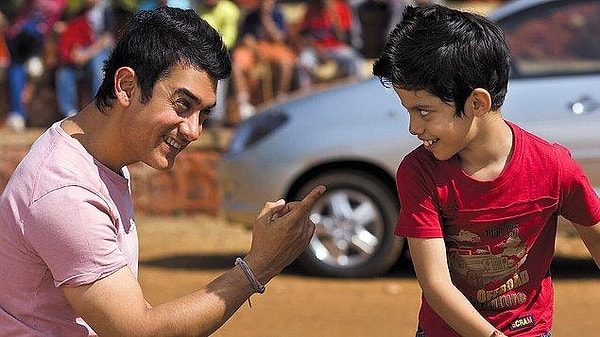 Summary: The new art teacher tries to solve the real problem behind an 8-year-old boy who is considered lazy and a troublemaker at school. 
Starring: Aamir Khan, Darsheel Safary
Director: Aamir Khan, Amole Gupte
1. Life of Pi (2012)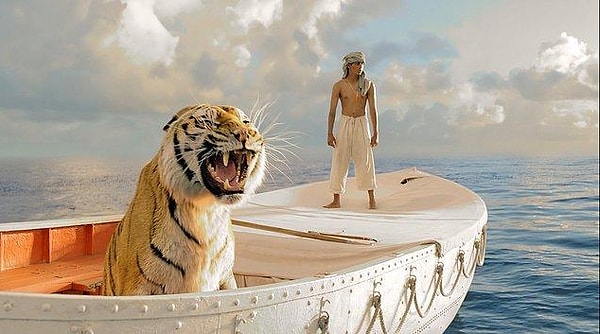 Summary: After surviving a disaster at sea, a young man is forced to embark on an epic journey of adventure and discovery. But just when he thinks he is alone, he discovers that his companion is a Bengal tiger.
Starring: Suraj Sharma, Irrfan Khan, Adil Hussain
Director: Ang Lee
Have you watched any of these movies? What were your thoughts? Share with us in the comments!
Scroll Down for Comments and Reactions