Blackout Curtains That'll Make You Feel Like You're Living In A Luxurious House In The Heart Of The City
News
>
Blackout Curtains That'll Make You Feel Like You're Living In A Luxurious House In The Heart Of The City
Blackout blinds, or curtains, are no longer just a token of edgy teenage bedrooms. They're back in style, with a modern twist that will have you clamoring to hang them up in your home. Let's take a moment to appreciate the beauty of blackout blinds and how far they've come.
Source:
http://www.boredpanda.com/shadow-art-...
In 1939, Britain enforced a mandatory blackout due to the threat of enemy air strikes.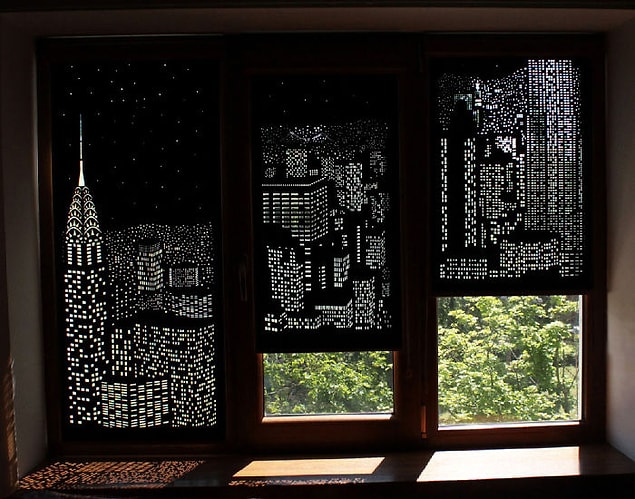 Residents were made to hang thick curtains made of black cotton over their windows at night so that not even a twinkle of light could escape.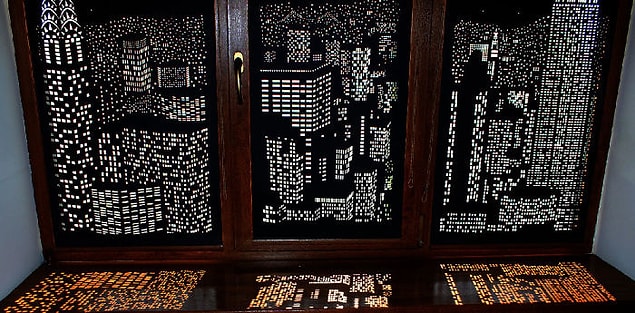 Though these were frustrating times, homeowners came to like the privacy and peace blackout curtains provided and decided to keep them up after the war was over.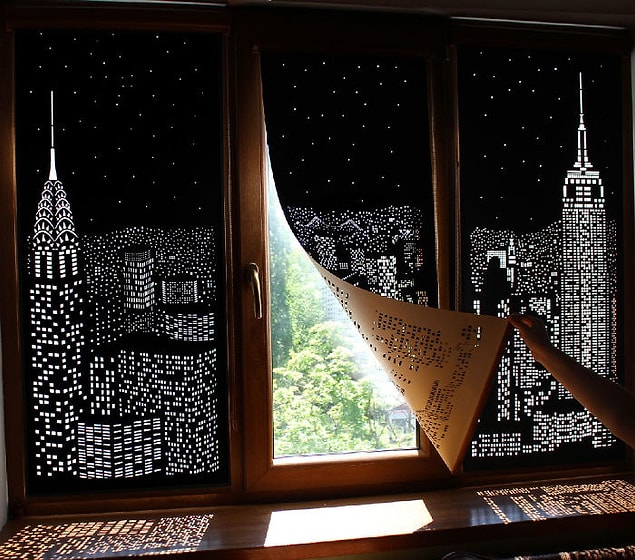 The purpose of these dark drapes has now extended far past home safety. Since they trap sunlight, they also trap heat inside your home, meaning you could save on heating costs during the winter.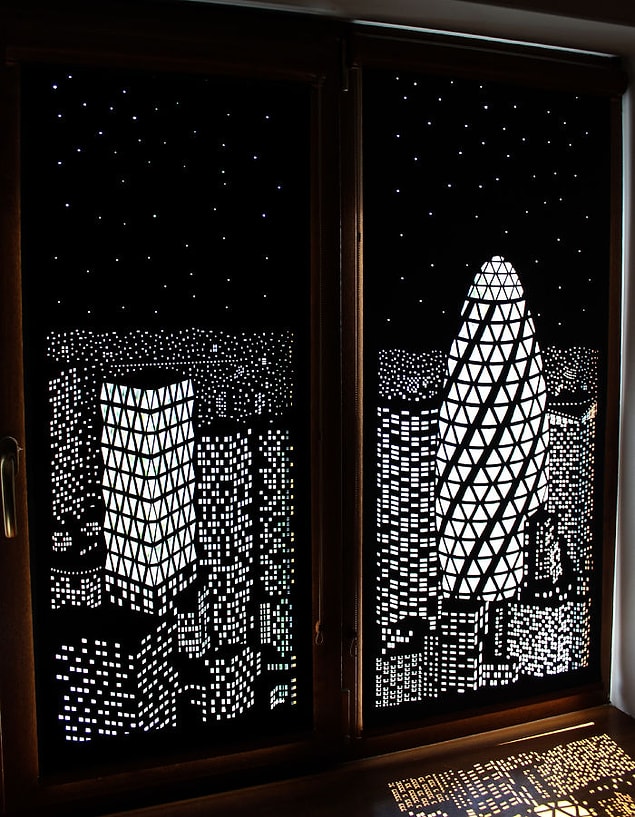 Stylish new roll-up blackout blinds now come in sleek 'cut-out' designs that can turn any window into a glamorous New York or London-inspired city skyline.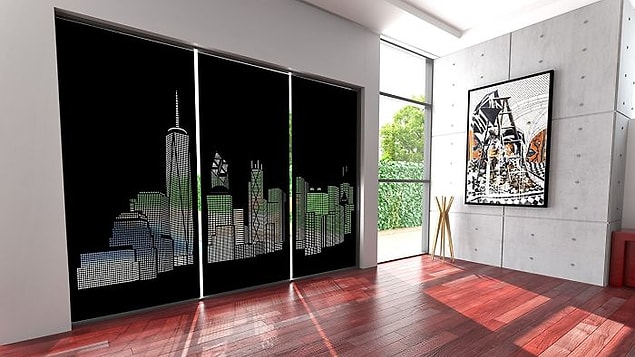 Thanks to small holes cut in the form of a city view, the light that comes in the house looks so much more creative.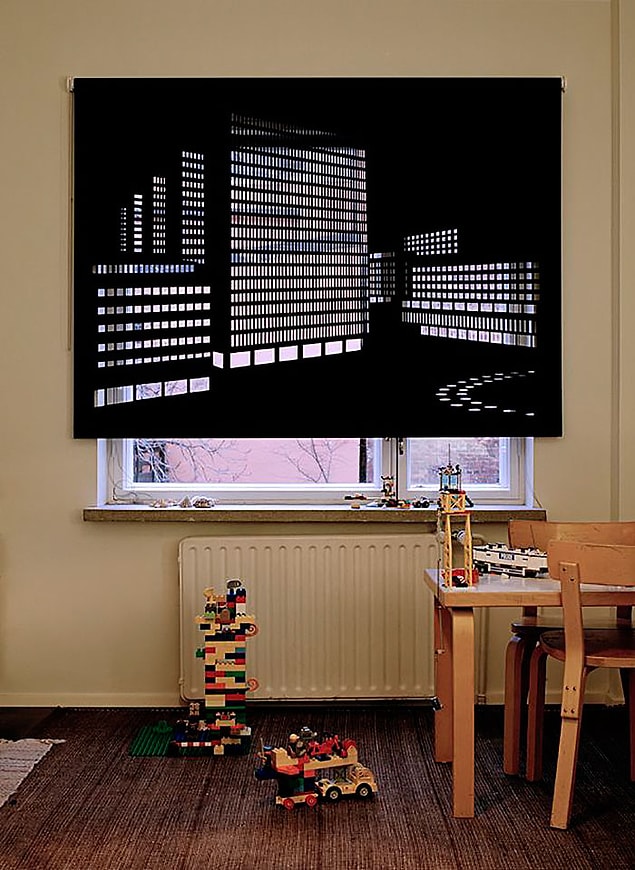 You might feel like you're in New York, London, or Honk Kong when you look at your window.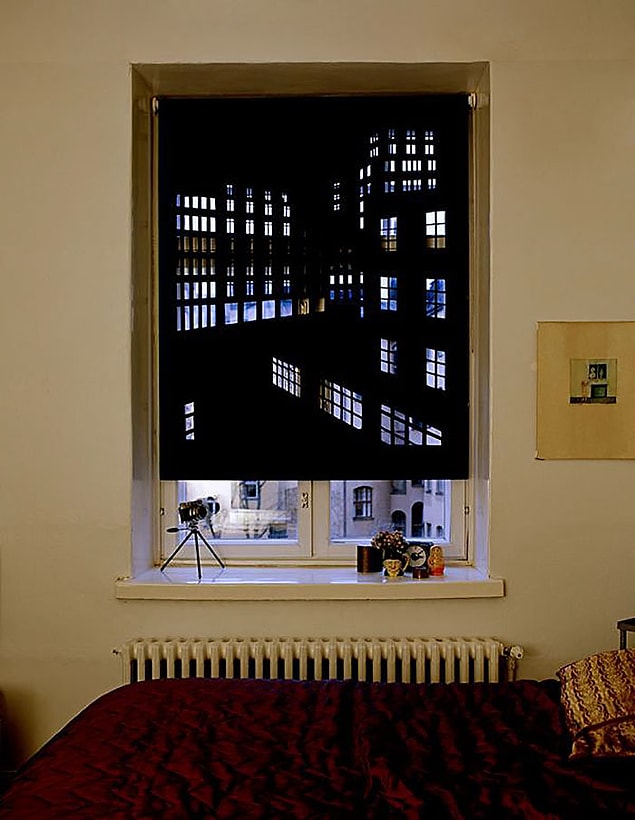 It doesn't take much time to come up with different models for those who don't prefer the city view.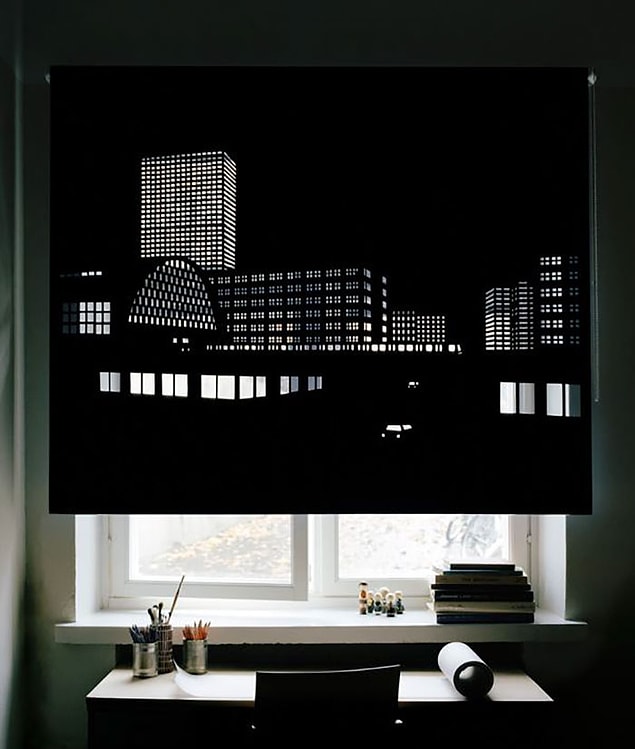 These may be the curtains you want for a deep sleep at night and a beautiful view during the day!