News
'Because I Said So', Supposedly The Worst Film of 2007 is Now Streaming on Peacock
'Because I Said So', Supposedly The Worst Film of 2007 is Now Streaming on Peacock
Whether unfair or not, this rom-com was panned by critics, naming it the worst movie of the year 2007. But funny enough, 82% of the audience, mostly female, loved it. So, we can safely say that Because I Said So just didn't appeal to the male audience. 
Despite its bad ratings, Peacock added this rom-com movie to its back catalogue for your viewing pleasure. It wouldn't hurt to check it out.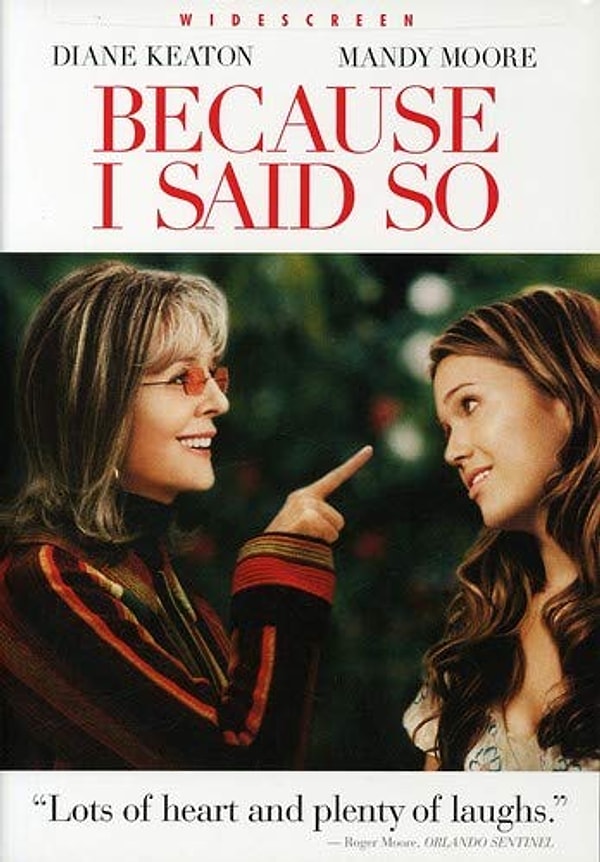 Movie Info
Based on a mother's expectations of her of-age daughter, Because I Said So follows Daphne (Daine Keaton), who tries to find a partner for her youngest daughter Milly (Mandy Moore), after getting concerned about her daughter's breakup with her boyfriend. 
Milly begins dating two men, one that her mother hooks her with, Jason and the second that she found on her own, Johnny, but her mom initially rejected him. 
Daphne's scheming costs her relationship with Milly when the latter finds out about the plan. Milly must then choose between pleasing her mom and doing what makes her happy. Find out who Milly chooses between Jason and Johnny, or will she dump them both.
Cast Members
Besides Keaton and Moore, the movie casts Gabriel Macht as Johnny, Tom Everett as Jason, Lauren Graham as Maggie, Milly's sister, Piper Perabo as Mae, Milly's other sister and Stephen Collins as Joe.
Performance
Because I Said So performed fairly at the theaters, grossing $69.5 million on a budget of $39 million. The film also saw Keaton's nomination for the Golden Raspberry Award for Worst Actress, losing to Lindsay Lohan for I Know Who Killed Me.
I dare you to watch this rom-com film this weekend. I know I will! Perhaps it's not as bad as it seems. Besides, who can't relate to the tale of a mother so desperate to have grandkids that she'd set you up on a date!
Scroll Down for Comments and Reactions