News
Apple TV's 'Make or Break' Back for A Second Season: Premise, Trailer, Cast & Release Date
Apple TV's 'Make or Break' Back for A Second Season: Premise, Trailer, Cast & Release Date
February is about the long-awaited Valentine's Day and the upcoming second season of Make or Break on Apple TV+. The sports documentary TV series launched its first season on the streamer in April 2022, attracting impressive scores of 7.7/10 stars on IMDb. 
Apple TV+ renewed the series for the second season days before its season one debut. Make or Break joins other sports accomplishments on Apple TV+, such as Super League: The War of Football, The Long Game: Bigger Than Basketball, They Call Me Magic, and Swagger, among others.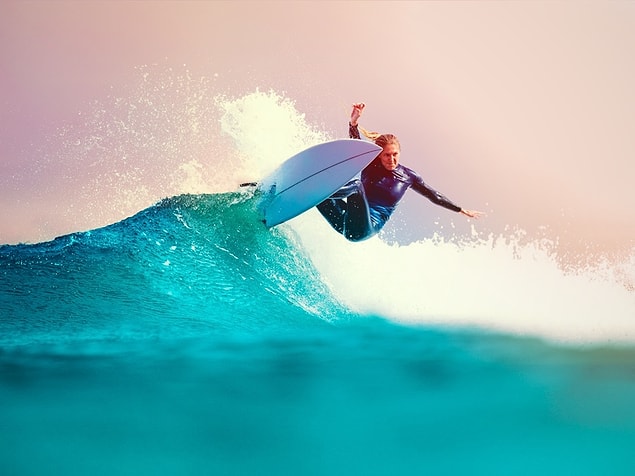 What's the Plot for 'Make or Break' Season Two?
Make or Break revolves around the surfing sport with different personalities well-known for the field.
The first season presented the behind-the-scene lifestyle of various surfers from across the globe, exploring their aspirations, personal lives, achievements, and obstacles experienced while on duty. The 2021 surfing competition was the main deal for Make or Break season one. 
The forthcoming Make or Break season will bring the 2022 World Surf League Championship Tour, for both men and women, takings fans through some unseen moments at the competition. 
Like in the first season, Make or Break season two will present some unseen battles the contestants encounter.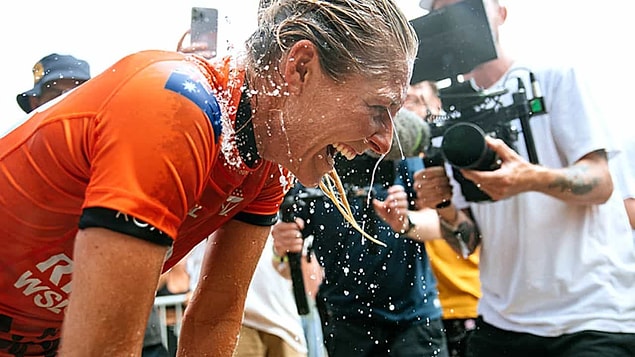 Has Apple TV+ Uploaded the Trailer for 'Make or Break' Season Two?
Yes! Apple TV shared the official trailer for Make or Break season two nearly a week ago. 
In 2 minutes and 3 seconds, the trailer begins with Kelly Slater revealing that he has been in the surfing field for thirty years, followed by some glorious and heartbreaking moments. 
It proceeds with glances at other surfers and their lives away from the adrenaline-rushing sport.
Who are the Cast and Crew for 'Make or Break' Season Two?
Make or Break season two is chiefly produced by James Gay-Rees, Paul Martin, Warren Smith, and Erick Logan. 
The upcoming installment will look into the surfing skills and lives of Kelly Slater, Kanoa Igarashi, Stephanie Gilmore, Filipe Toledo, Jack Robinson, Tyler Wright, Griffin Colapinto, Owen Wright, and Tatiana W-Webb. 
Others are Brisa Hennessy, John Florence, Johanne Defay, Matthew McGillivray, Italo Ferreira, and Morgan Cibilic.
When is 'Make or Break' Season Two Launching?
Season two of Make or Break premieres on Friday, February 17, 2023, with the first four episodes followed by four more a week later. 
Apple TV+ shared the release date and trailer via its Twitter account, accompanied with a caption, "The pressure is high as the surfers face the mid-season cut."
Scroll Down for Comments and Reactions