News
Apple TV+ Launches first-look Images and Trailer for 'Little America' Season Two
Apple TV+ Launches first-look Images and Trailer for 'Little America' Season Two
Apple TV+ has announced the coming of the second season of Little America, nearly three years after the series premiered on the streamer. Little America is an anthology TV show based on Epic Magazine's true stories by the same title.
'Little America' Ratings
The series managed an outstanding score of 7.5 out of 10 stars on IMDb, 5 out of 5 stars on Common Sense Media, and a 95% average Tomatometer, supported by a 78% average audience score on Rotten Tomatoes. 
Little America received its second season renewal on December 2019, even before the first season was launched, consisting of eight episodes.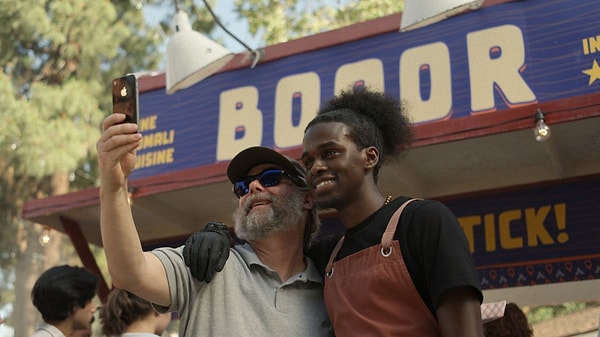 What's the Storyline of 'Little America' Season 2?
Little America entirely tells the story of several immigrants into America to go after their dreams, among other reasons. The previous season was a compilation of various human stories that moved viewers differently. Each episode contained a chronicle from a single immigrant.
The upcoming season will continue with what its pacesetter started, with new, funnier, more romantic, and inspiring stories from American immigrants. 
The show creators promised not to portray politics publicly since most such shows must express political messages for solid reasons. 
Little America season two will focus on the ups and downs of being an immigrant in America. The show's primary purpose is to educate those aspiring to shift to America on what they should expect and how they should prepare themselves.
What's in the Trailer for 'Little America' Season Two?
Apple TV took it to its main YouTube Channel to share the official trailer for the second season of Little America approximately two weeks ago. 
The trailer is quite comprehensive, running for 2 minutes and 19 seconds, with an introduction to eight real stories from immigrants in America. 
You cannot afford to miss the entire show when it launches
'Little America' Production Team?
Little America is developed by Kumail Nanjiani, Emily V. Gordon, and Lee Eisenberg, who serves as the show's chief producers alongside Joshua Davis, Joshuah Bearman, and Alan Yang. 
The show is a co-project of Universal Television, Epic Magazine, Quantity Entertainment, and Alan Yang Pictures.
Who Plays Who in 'Little America' Season Two?
The upcoming season brings back familiar faces from season one, such as Suraj Sharma (Kabir), Jearnest Corchado (Marisol), Sherilyn Fenn (Laura Bush), Melinna Bobadilla (Gloria), Jamie G. Pawlik (Charlotte), and John Ortiz (Squash Coach). 
Other characters include Zachary Quinto (a spiritual leader), Ebbe Bassey (Mma Udeh), Chinaza Uche (Chioke), Melanie Laurent (Sylviane), and Gavin Lee (Henry).
When is 'Little America' Season Two Coming Out?
Season two of Little America will launch on Friday, December 9 2022, exclusively on Apple TV+, with eight amazing episodes.
Scroll Down for Comments and Reactions