AMC's Killing Eve Spin-Off is Possibly in The Works
News
>
AMC's Killing Eve Spin-Off is Possibly in The Works
The awesome British spy thriller series Killing Eve is currently in its fourth and final season. But while fans are sad to soon be bidding goodbye to the show, there is a possibility for a spin-off project.
Is There Really A Spin-Off?
While AMC hasn't confirmed anything yet about the show's spin-off project, the network has definitely dropped hints and expressed intention toward expanding the spy thriller show's universe. And that's something great fans can look out for!
Dan McDermott, AMC's president of original programming, made a statement hinting at a spin-off, 'We couldn't be more grateful for the amazing efforts and talents of all those involved, especially Jodie and Sandra, who inspired Killing Eve. We are eager for an unforgettable final season and to explore possible extensions of this impelling universe." 
Though we would want more information regarding the spin-off, there's only so much we can gather at the moment. But we're sure the network will disclose further details anytime soon. And given that season 4 is still airing, the last thing that AMC would want is to build fans up with a far-fetched spin-off. 
On the plus side, AMC seems to be a spin-off maestro, with recent successful releases like Better Call Saul and Fear the Walking Dead. So, we should expect the Killing Eve spin-off to be off-the-charts if the network confirms the rumors.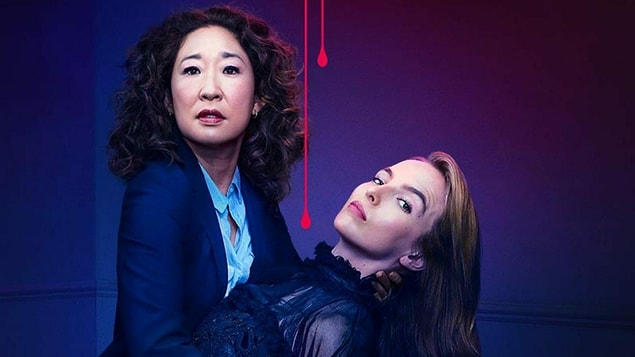 Killing Eve Season 4
The show's fourth season episode 6, 'Oh Goodie, I'm The Winner', dropped on Sunday, April 3. Eve and Villanelle get together again before embarking on their individual journeys. Eve is a step closer to achieving her revenge while Villanelle lands an assassin in the Twelve. Meanwhile, Carolyn unexpectedly faces a ghost from her past. 
The seventh episode, 'Making Dead Thing Look Nice', will drop this Sunday, April 10, while the finale 'Hello, Losers' will debut on Sunday, the 17th. BBC America will however air the episode duo on April 10 at 8 p.m.