All About Netflix's Upcoming Musical Animation Film 'Scrooge: A Christmas Carol'
Charles Dickens' 1843 novella A Christmas Carol has seen live-action and animated adaptations for almost a century and continues to inspire more versions, including Netflix's soon-to-be-released, Scrooge: A Christmas Carol.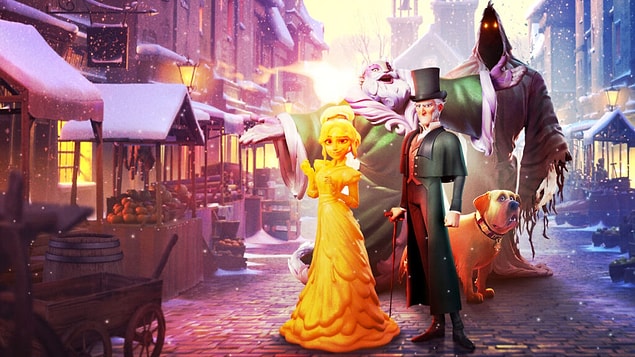 Storyline
Scrooge: A Christmas Carol narrates the tale of grumpy and mean businessman Ebenezer Scrooge, who hates everything about Christmas and treats his workers poorly, among them, the underpaid but hopeful clerk Bob Cratchit. 
On Christmas Eve, the ghost of Scrooge's former business partner Jacob Marley visits him along with the spirits of Christmas Past, Present and Future, hoping to inspire him to change his ways. 
The film's director Stephen Donnelly says that Scrooge: A Christmas Carol adds the spice of psychedelic music and time travel to keep viewers at the edge of their seats while retaining Dickens' essence for the sake of those unfamiliar with the classic tale. 
He adds, 'It's been a fascinating journey to adapt a beloved and often-told story. I think this version will give those who know A Christmas Carol everything they expect but unlike their previous experiences.'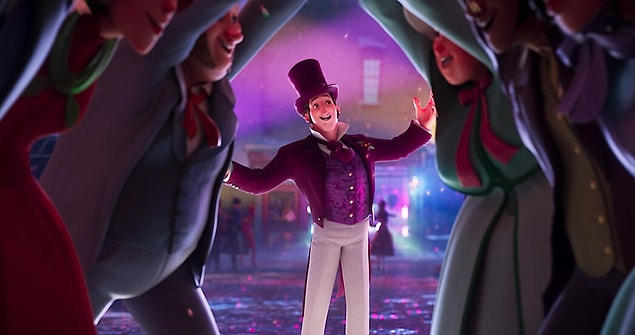 Debut
The animated Christmas tale will debut for a limited theatrical run on Friday, November 18 2022. It will then be released worldwide on Friday, December 2, on Netflix.
Trailer
Netflix dropped the trailer for Scrooge: A Christmas Carol three days ago, offering a peek into the spectacular holiday fun and cheer to expect. It promises a hopeful Christmas as the elderly miser is transformed into a better version.
Cast
Welsh actor Luke Evans lends his voice as the curmudgeon Ebenezer Scrooge. A few days ago, he expressed his excitement to voice the character on Twitter, along with the film's trailer. He wrote, "To play a Charles Dickens character is a special honour. But to play the miser of all misers, Ebenezer Scrooge was the best Christmas present I could ever wish for!"
The talented actor is not new to villainous roles. In 2017, he depicted the narcissistic and chauvinist Gaston in Disney's live-action adaptation Beauty and the Beast, a role that fitted him like a glove. 
Oscar champion Olivia Colman voices the spirit of Christmas Past. Colman will also lead another Charles Dickens creation, Great Expectations, a period drama in the works. 
Rounding up the voice cast is Sir Jonathan Pryce (The Crown) as Jacob Marley, Jessie Buckley (Men) as Isabel Fezziwig, Johnny Flynn (Emma) as Bob Cratchit, James Cosmo (My Sailor, My Love) as Mr Fezziwig, Fra Fee (Pixie) as Harry Huffman, Trevor Dion Nicholas as Ghost of Christmas Present, Sil Van Der Zwan as Young Scrooge, Gile Terera as Tom Jenkins, Jemima Lucy Newman as Jen Scrooge, Devon Pomeroy as Kathy Cratchit and Homer Todiwala as Tamal.