News
'After Life' Ending Explained
'After Life' Ending Explained
Tony is back, and boy are we glad! After Life fans have spent the last two seasons following Tony through his grief as he reminisced on his best moments with his late wife Lisa.
Season 3 picks up with Tony, who is forced to reflect on his life — specifically all the bad things that he did that he never apologized for. He learns to be optimistic about living and starts to build relationships.
The ending of Netflix's "After Life" Season 3 leaves Tony at a bit of a crossroad. He's lost some people who were important to him, and he's gained others.
Were you confused by the final episode of this Netflix original series? We've got your back.
[WARNING: This article contains spoilers. Proceed with caution!]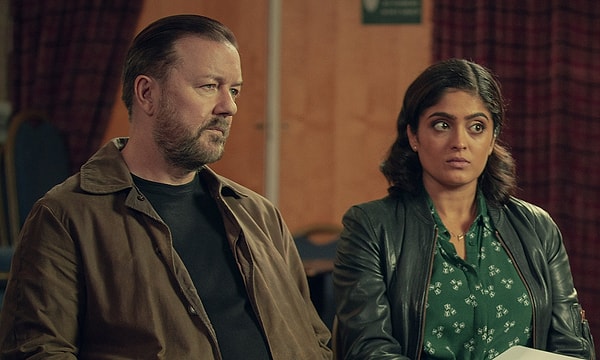 What Happens at the End of After Life Season 3?
The closing scene to After Life Season 3 is a twist that leaves us with more questions than answers.
We see the couple, Tony and Lisa, holding hands and their dog, Brandy, strolling by their side. As they walked farther from Tambury Fair, Lisa disappears. Then Brandy is gone. By the time Tony is alone, he fades away as well.
The question here is: have all three of them passed away?
What does the ending of After Life Season 3 mean?
The series creator Ricky Gervais recently explained what was going through his head when he wrote the Season 3 ending. The season did its job in wrapping up the loose ends from Season 2, but the final episode throws in one more twist that might have you wondering: will there be another season of "After Life?"
The short answer is no. Ricky Gervais has said that Season 3 is the last season of "After Life," but if that changes, we'll let you know.
Scroll Down for Comments and Reactions