300-Year Old Tradition: A Whale Massacre
Faroe Islands, Denmark, has a tradition that has been going on for 300 years. Despite the fact that many European countries, as well as most of the other countries in the world, have been criticizing this event heavily, it took place again this year. You would probably expect more from a European country in these modern times, when everybody knows better.
While tens of whales were cruelly killed, the sea looked like it was made of blood instead of water.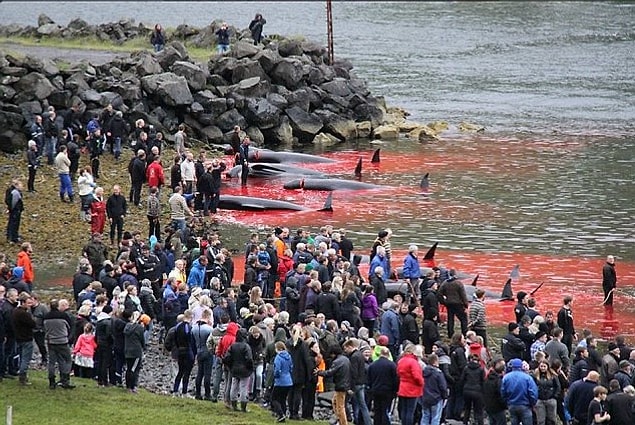 Although activists in Denmark are preparing to go to court against this legal activity, it was reported that 823 pilot whales have been slaughtered in total during his 300-year old tradition.