13 Powerful Drawings Showing The Dark Side Of Mental Disorders!
Inktober is a yearly tradition where artists put themselves into a drawing challenge for 31 consecutive days in October. Talented artist Shawn Coss turned this challenge into a conceptual series where he graphically illustrates a mental disorder each day. His illustrations are powerful and vivid, each of them represents the individual mental states in a unique, dark way.
Here are 13 of those powerful illustrations accompanied by the description of the mental disorders.
Shawn Coss on Facebook.
Descriptions of the illnesses and disorders were taken from Web MD and Wikipedia.
Source:
http://www.shawncossart.com
1. Insomnia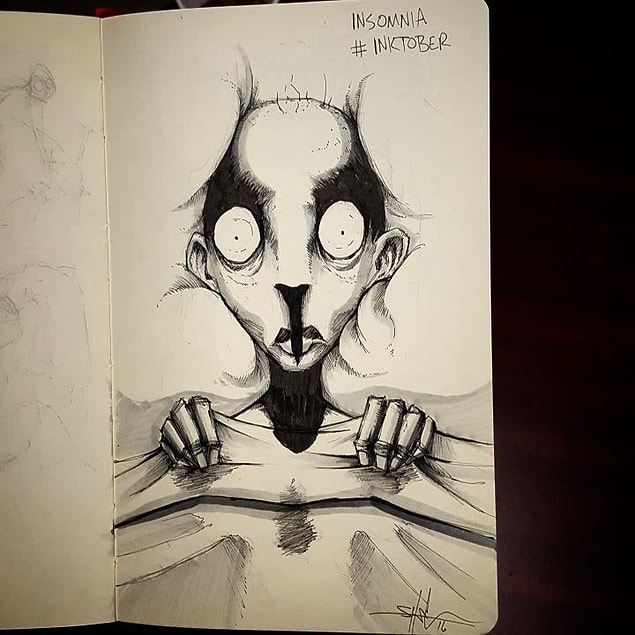 2. Post-Traumatic Stress Disorder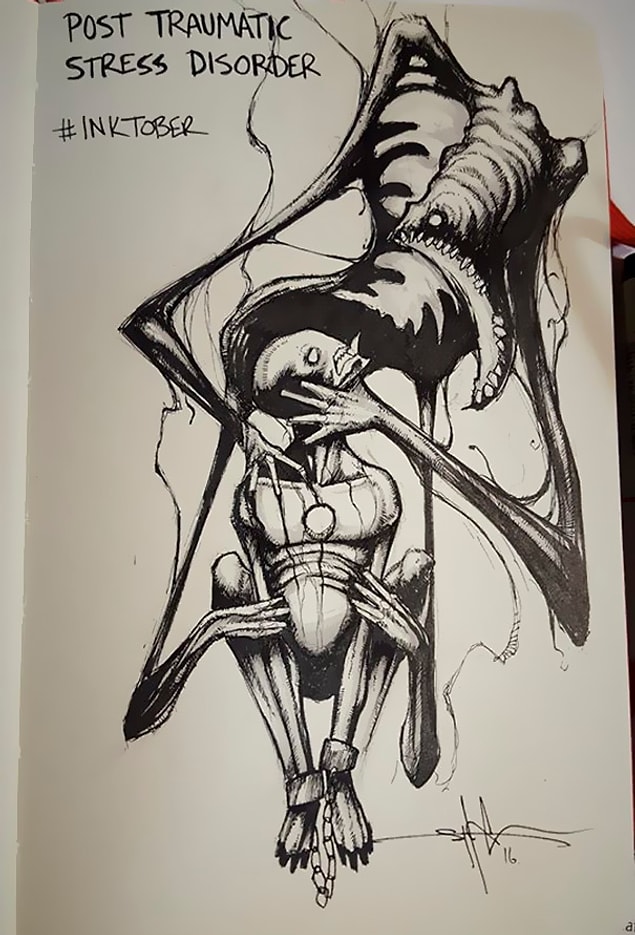 3. Bipolar Disorder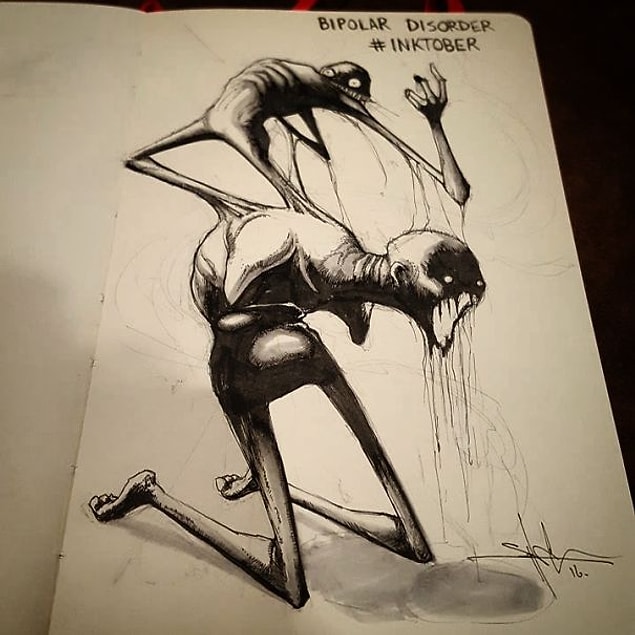 4. Autism Spectrum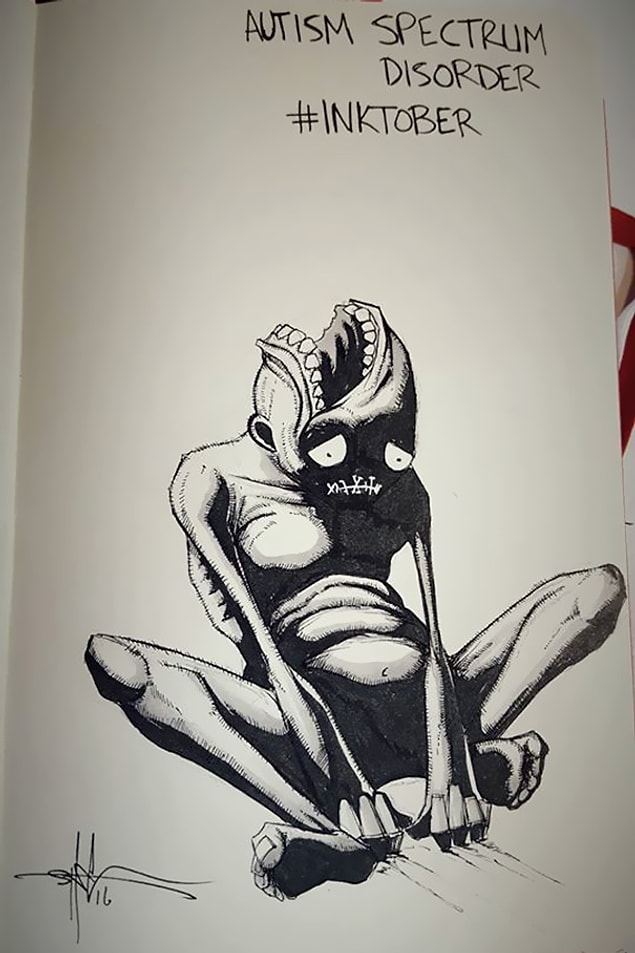 5. Paranoid Schizophrenia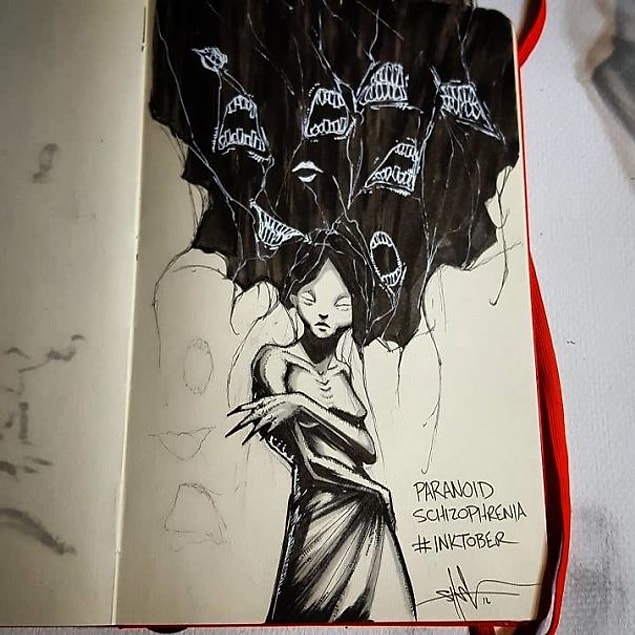 6. Obsessive-Compulsive Disorder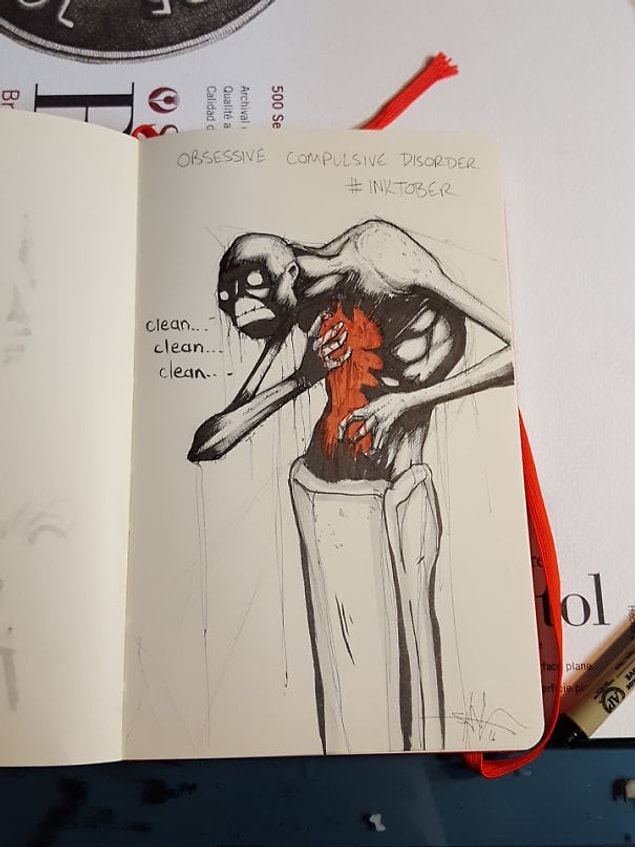 7. Social Anxiety Disorder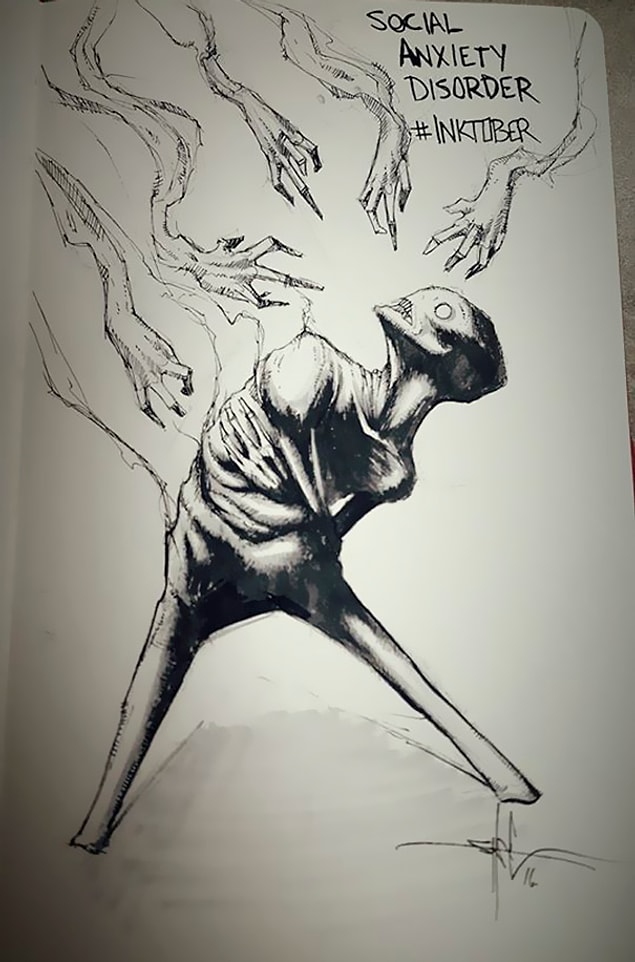 8. Cotard's Delusion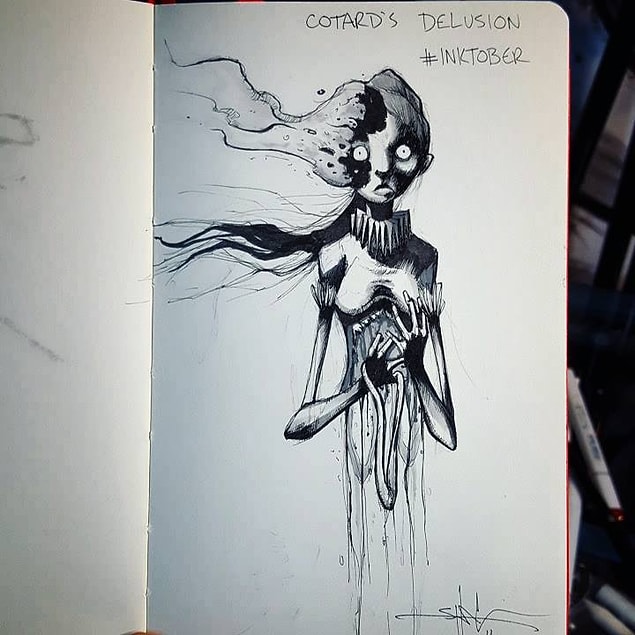 9. Dependant Personality Disorder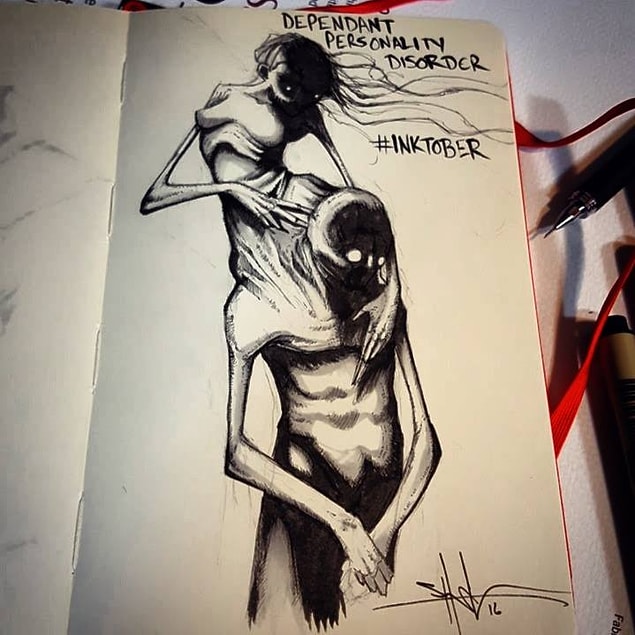 10. Major Depressive Disorder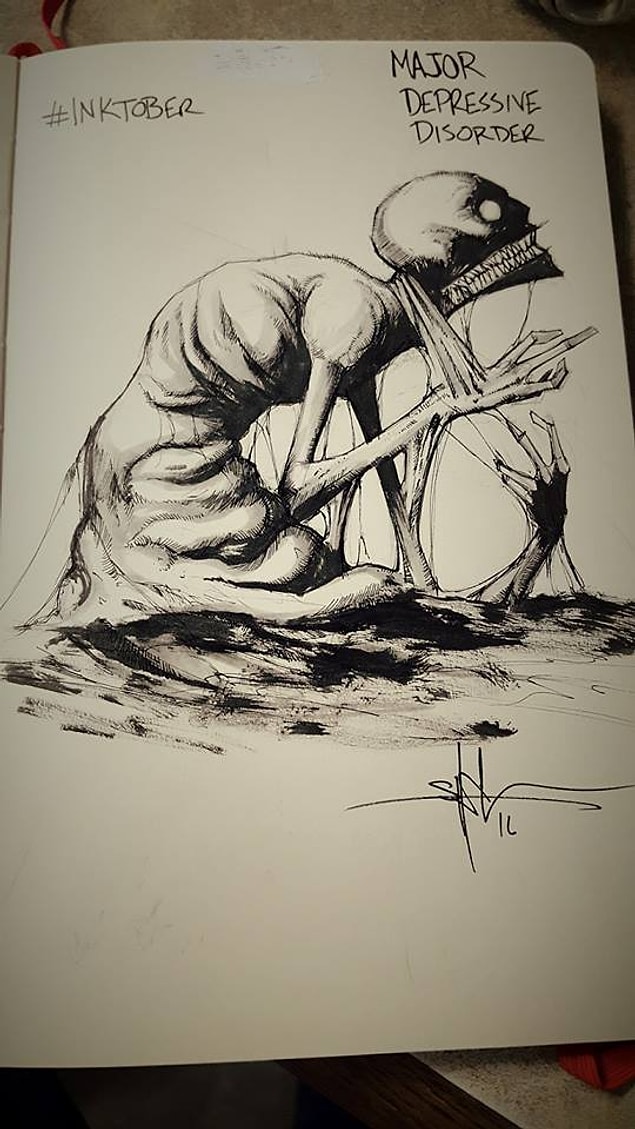 11. Schizophrenia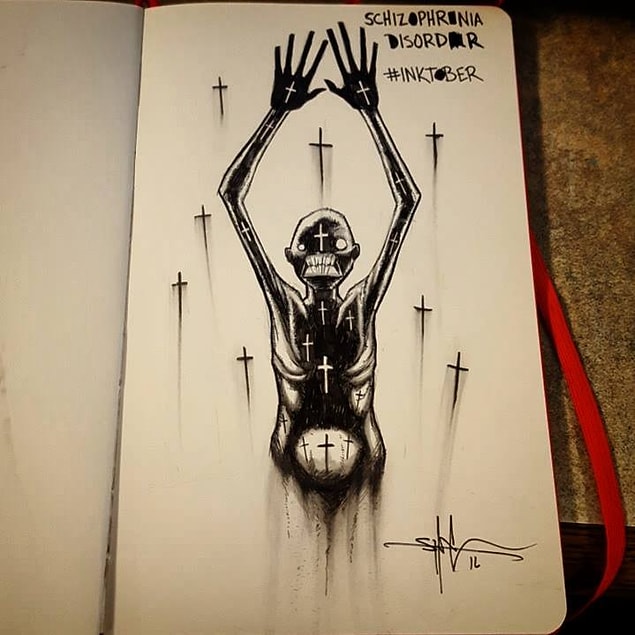 12. Disinhibited Social Engagement Disorder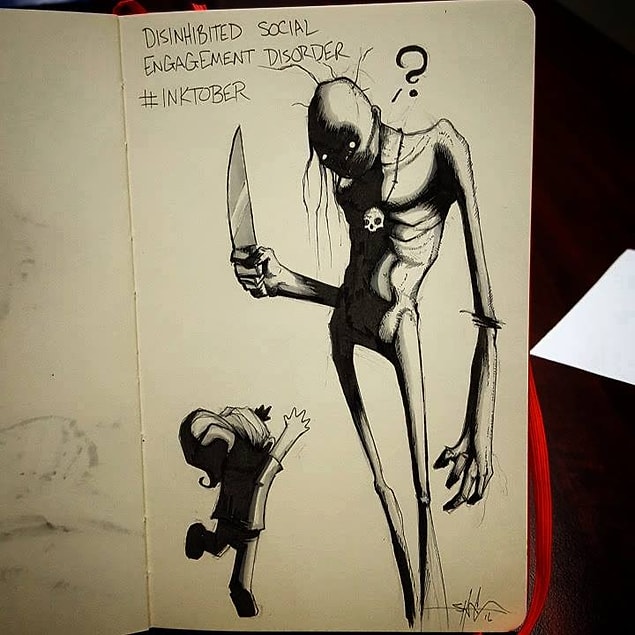 13. Anorexia Nervosa