News
10 Most Anticipated PS5 Games For 2023 That Won't Be Coming to Xbox
10 Most Anticipated PS5 Games For 2023 That Won't Be Coming to Xbox
The eternal rivalry between Sony and Microsoft impinges on the variety of games that players can play on their preferred console. Scarcity is a current thing on the PlayStation platform; exclusive games are what the enthusiasts are looking forward to, and many of them won't be available until at least 2023. There are still things to think about in the future. Just remember that none of our list of the ten most eagerly awaited PS5 platform exclusive games—which aren't coming to the Xbox One X or the Nintendo Switch—will be launched any time soon.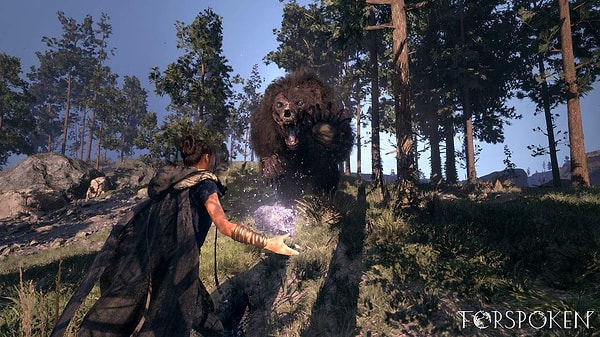 Forspoken
Date of Release: 24 January 2023
Project Creator: Luminous Productions
Publisher: Square Enix
Even though we still think Final Fantasy 7 Remake deserves a spot on our list, for now, we're going to let Cloud and Sephiroth make way for another SQUARE ENIX game: Forspoken. Given that it is being developed by well-known Amy Hennig and other business experts, Forspoken looks promising and offers a unique experience in comparison to other Square Enix games. The release date of the game was postponed from May 11, 2022, to October 11, 2022, to give the developers more time to improve it. Another delay was announced, this one scheduled for January 24, 2023.
In time, the delay was more of a strategic than a developmental choice, according to Luminous, meaning that even if Forsaken is prepared to be launched this October, they wouldn't want to compete with anything else coming out at the same time. It would be preferable for Luminous and Square Enix to release the game a little later rather than run the risk of being overshadowed by competing titles.
God of War: Ragnarok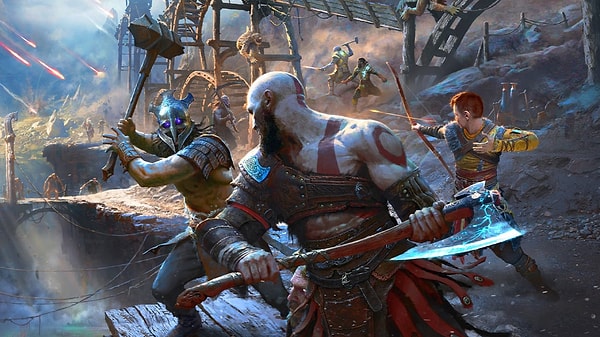 Date of Release: 9 November 2022
Project Creator: Santa Monica Studio
Publisher: Sony Interactive Entertainment
Santa Monica Studio produced the action-adventure video game God of War: Ragnarök, which Sony Interactive Entertainment distributed. It was made accessible internationally on the PlayStation 4 and PlayStation 5 on November 9, 2022, marking the first merge release in the God of War franchise. The sequel to God of War from 2018 serves as both the ninth overall game and the ninth chronologically. Kratos, the series' main character, and his teenage son Atreus appear in the Norse mythology-inspired video game, which is situated in prehistoric Scandinavia. Ragnarök, the primary catastrophic event in Norse mythology, is covered in the game, which finishes the Norse era of the franchise and takes place as foretold in the previous game when Krato was vanquished.
God of War is without a doubt one of the top PS4 games. Naturally, Santa Monica Studio will have to make a PS5 sequel because of Sony. God of War: Ragnarok, which will be released soon, might very well cement the series' endurance and continuing popularity some 17 years after the original game's release. God of War: Ragnarok was featured in the most recent Sony PlayStation Showcase, and a lot of information was revealed, including the appearance of the enormous Thor.
Ragnarok's release on PC may also be a sign that it will definitely follow suit, but at this point, this is just conjecture. However, the most anticipated PS5 system exclusive is without a doubt God of War: Ragnarok.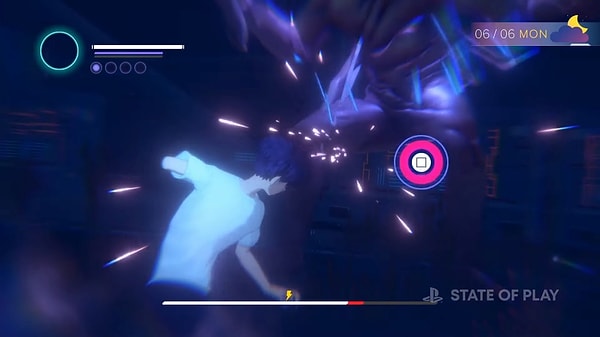 Eternights
Date of Release: TBA 2023
Project Creator: Studio Sai
Publisher: Studio Sai
In the next adventure, Eternights, which is slated for release in 'Early 2023,' we'll try to make the most of life after the apocalyptic world by saving the environment, falling in love, and other things. With an emphasis on the dungeon adventure and courting that would be required, the Eternights launch trailer successfully illustrated the game's distinctive blend of love storyline and haptic combat. Eternights is a game that essentially combines an action role-playing game and a dating sim. However, it will not be available on the Xbox.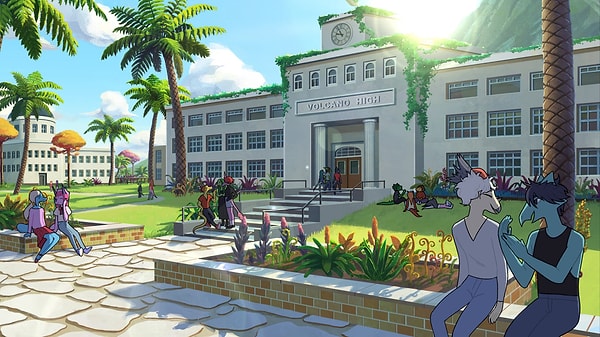 Goodbye Volcano High
Date of Release: TBA 2022
Project Creator: KO_OP
Publisher: KO_OP
KO OP announced in August 2021 that Goodbye Volcano High's launch had been delayed until a certain point in 2022. To avoid any crunch brought on by the COVID-19 outbreak, the developers engaged a fresh creative team from Sweet Baby Inc. in June 2020 to entirely rework the game's plot. In June 2021, Cavemanon Studios, a group of coders made up of 4chan users, produced the Goodbye Volcano High fangame Snoot Game. Kotaku's Noah Laybolt claims that Snoot Game recycles parts from the KO OP game and has 'alt-right leanings' and 'anti-queer propaganda.'
The game follows Trish, Fang, Naser, and Naomi, the members of the high school band VVorm Drama, in a world full of anthropomorphic dinosaur creatures. The participant will experience the lows and highs of their senior year of high school while coping with the impending threat of an asteroid. This PS5 console-only release will also be available on Steam.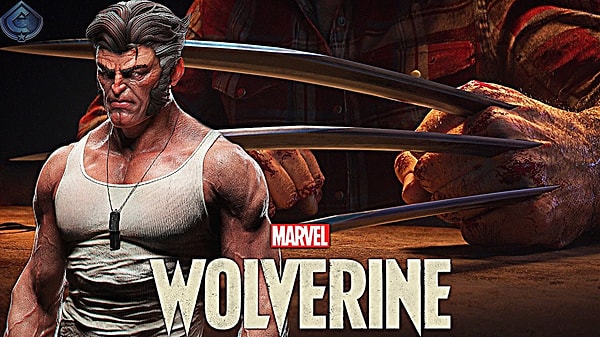 MARVEL's Wolverine
Date of Release: TBD
Project Creator: Insomniac Games
Publisher: Sony Interactive Entertainment
Marvel has not specified a specific release date or timeline for Wolverine. But if we're being realistic, you should be ready for a long wait. Insomniac presently has a lot on its plate, with one team working on Marvel's Wolverine and the other on Marvel's Spider-Man 2, with the former aiming for a 2023 release date. There's a good chance that Marvel's Wolverine won't release at the same time as Spider-Man 2, as Insomniac wants to provide 'an emotionally loaded storyline with cutting-edge gameplay.'
Deadpool 3's return of Hugh Jackman as Wolverine has reignited interest in the character, and interest in this upcoming Insomniac game has also just increased. It's terrible for us Marvel and Wolverine lovers that this game won't be accessible anytime soon because Insomniac Games is now overloaded with other projects and Wolverine doesn't yet have a release date or timetable. Despite the PS5's present lack of system exclusivity, the experience is nonetheless exhilarating.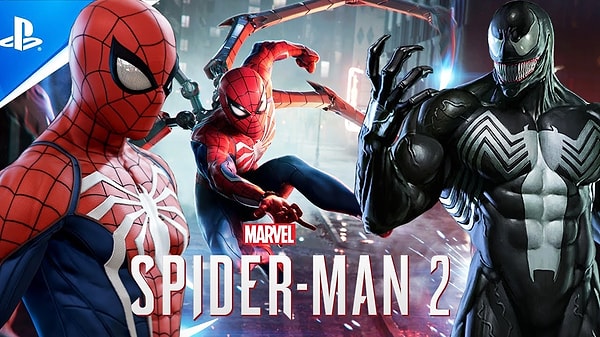 Spider-Man 2
Date of Release: TBA 2023
Project Creator: Insomniac Games
Publisher: Sony Interactive Entertainment
According to Insomniac Games, Marvel's Spider-Man 2 will still be released in 2023. Marvel's Spider-Man 2 was shown off during the PlayStation Showcase conference the year before, despite the fact that not much is known about it at the moment.
But it's unquestionably one of the most keenly anticipated Sony first-party titles. By May 15, 2022, Marvel's Spider-Man, Miles Morales, and Marvel's Spider-Man had collectively sold close to 33 million units, illustrating the game's great popularity. Marvel's Spider-Man on PS4 has received three sets of DLC, a single expansion, and a remaster since it was released more than four years ago. Today, Insomniac Games announced the release year for Marvel's Spider-Man 2.
Spider-Man 2, which will be released only for the PlayStation 5 in the far future, has already been discussed. We do hope that Spider-Man 2 and Wolverine both meet expectations. It's absolutely incredible how Insomniac Games is starting to work on two high-profile projects at once. Fortunately, Insomniac Games has a spotless record in this area, so we can only wait with patience as they work their wonders on this sequel game. For the sake of keeping this article spoiler-free, Spider-Man 3: No Way Home has only increased the anticipation for this game.
Spider-Man has already been released for the PC. Have you examined it yet?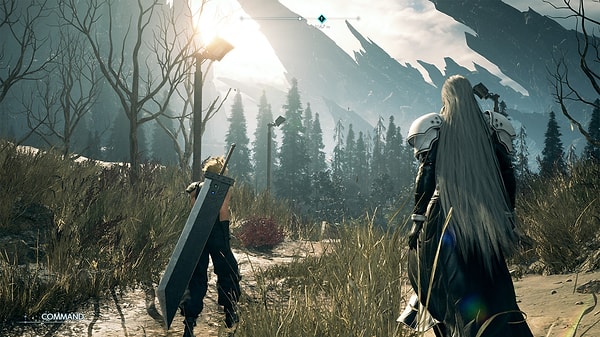 Final Fantasy VII: Rebirth
Date of Release: Q4 2023
Project Creator: Square Enix
Publisher: Square Enix
The Final Fantasy VII Remake ended in 2020 with a significant cliffhanger that hinted at a new timeline for Cloud Strife and his team as they fought to change their destiny. According to a recent comment from Final Fantasy VII Rebirth co-director Motomu Toriyama, the story will diverge even farther from the original. Fans can look forward to learning what sort of hereafter the Whispers have since they no longer act to sustain the predetermined chronology, as mentioned in the game's finale, 'The Unknown Journey Will Continue,' according to co-director Motomu Toriyama, who made this revelation in the final chapter of Square Enix's FF7 Remake blog entry.
Rebirth, the previous game in the Final Fantasy VII Replica Trilogy, will comprehend and accept its identity as a new, alternative chronology rather than a full reconstruction of the original game after the challenging ending to Final Fantasy VII Recreation. SQUARE ENIX has already given hints that the tale may change significantly, despite the fact that we have only played a short section of the Final Fantasy VII Redesign series so far. This could result in Sephiroth making a new friend and Zack Fair surviving. This will undoubtedly be among the top PS5 games of the year. Though it won't be coming to the Xbox.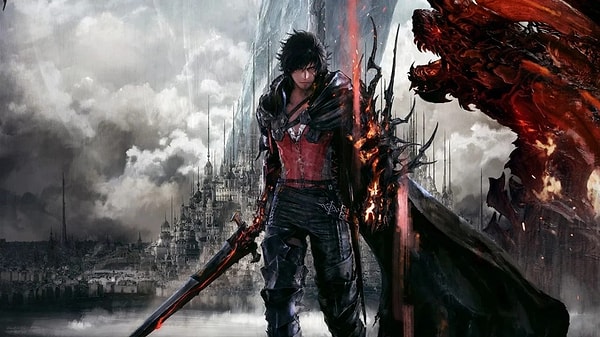 Final Fantasy XVI
Date of Release: Summer 2023
Project Creator: Square Enix
Publisher: Square Enix
Although Yoshi-P recently stated that Final Fantasy 16 is currently in its concluding stages of development, there is still no official release date for the game. This suggests that the date may be revealed very soon. The long-running Square Enix saga's newest installment is nevertheless keenly anticipated by fans. As promised by the game's director, Naoki Yoshida, additional information should be released in the spring. Despite the lack of information, here is what we do know: the game is situated on the fictitious continent of Valisthea, which has six factions and is on the verge of war because of the plague known as the Blight.
During the Sony State of Play in June, the game's release window—for the summer of 2023—was finally made public. This PS5 system exclusive may take some time to arrive, but we're confident it will be worth the wait, and it may even increase console sales.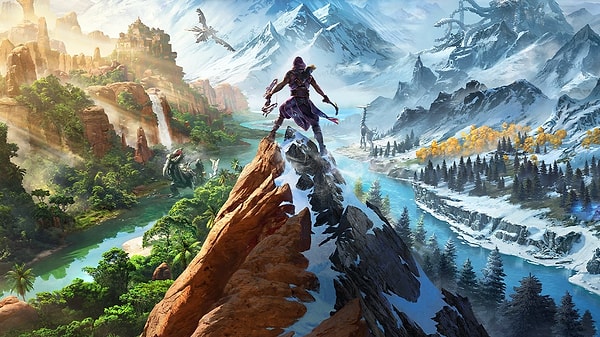 Horizon Call Of The Mountain
Date of Release: TBA
Project Creator: Guerilla Games, Firesprite
Publisher: Sony Interactive Entertainment
Another PS5 game will soon be released for people who are still in shock from the dramatic ordeal that was Horizon: Forbidden West. To play this game, though, the new PS VR2 is actually required. While still displaying the technical power of the new VR platform and the dynamic Horizon environment, this game appears to have a greater emphasis on exploration. We are confident that, even though it won't be as thrilling as Horizon: Forbidden West, fans of the Horizon series will still purchase this game once they eventually have a PS VR2. Although not everyone will be able to play it, we are confident that Horizon fans will enjoy this PS5 game.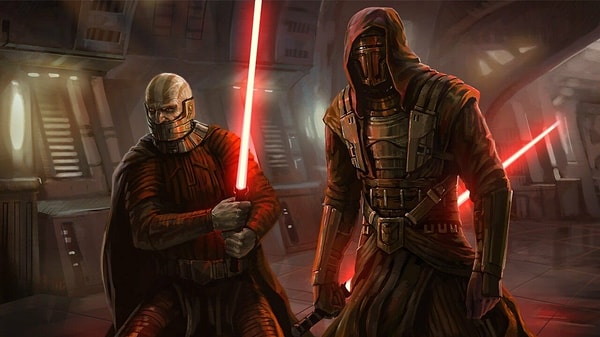 Star Wars: Knights of the Old Republic Remake
Date of Release: TBA
Project Creator: Saber Interactive, Aspyr
Publisher: Sony Interactive Entertainment
Knights of the Old Republic, a title that many RPG enthusiasts still play, will be the focus of the PlayStation Showcase. A brand-new version of the traditional RPG story with unexpected outcomes will be released. However, BioWare will not be involved in any way with the remake of the game, so it will be fascinating to see how Aspyr handles this one. Since we haven't played a truly outstanding CRPG in a while, we have high expectations for this title. If Aspyr wants to avoid drawing the ire of the whole gaming community, they should not tamper with the remake of this timeless game.
Sadly, the latest information suggests that Aspyr has decided to momentarily stop game development. Since this game is still one of the most anticipated PlayStation releases, especially after it was recognized on one of their State of Plays, it's pretty much obvious that Sony will not give up on it that easily. The game will probably be handled by Saber Interactive, which previously worked as a support member of the production team. Hopefully, more encouraging details about the game will soon be revealed.
And those are the top 10 PS5 games we're looking forward to that won't be available for Xbox. Which ones did you find the most anticipating?
Scroll Down for Comments and Reactions