News
Zach Gilford, Amanda Crew & More Stars Lead Horror Thriller Film 'There's Something Wrong with the Children': Check Out the Trailer
Zach Gilford, Amanda Crew & More Stars Lead Horror Thriller Film 'There's Something Wrong with the Children': Check Out the Trailer
Paramount Pictures just dropped the trailer for the horror thriller film There's Something Wrong with the Children featuring disturbed, homicidal and possibly possessed kids. 
Here's what happens in the upcoming film.
'There's Something Wrong with the Children' Storyline
The horror thriller film follows a couple, Margaret and Ben, who take a weekend trip to the woods with their longtime friends, Ellie and Thomas and their two kids, Thomas and Lucy. 
Something strange happens to the youngsters after their overnight disappearance, making them somewhat evil. Ben begins to notice the children's queer behaviors, but his companions don't seem to believe him. 
See the suspenseful trailer below:
Who Casts 'There's Something Wrong with the Children'?
Zach Gilford (Friday Night Lights) stars as the lead Ben. The film's cast is rounded up by Alisha Wainwright (Raising Dion) as Margaret, Amanda Crew (Final Destination 3) as Ellie, Carlos Santos (Gentefied) as Thomas, Briella Guiza as Lucy, David Mattle as Spencer and Ramona Tyler as Park Ranger. 
There's Something Wrong with the Children is written by David White and T.J. Cimfel and directed by Roxanne Benjamin. Jason Blum executive produces through his production company Blumhouse Television. Paige Pemberton and Paul Uddo serve as the film's producers.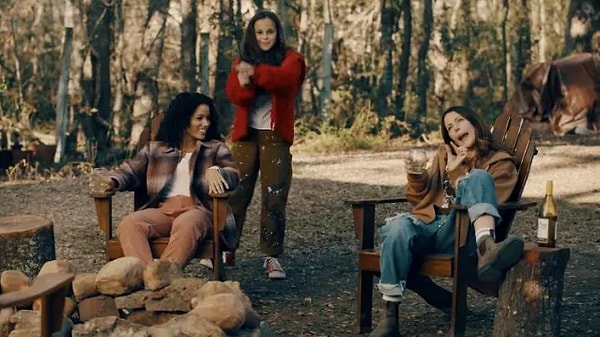 When Does 'There's Something Wrong with the Children Premiere'?
The film is scheduled to debut digitally on Tuesday, January 17, 2023, by Paramount Pictures and on March 17, 2023, by MGM+. 
In the meantime, you can binge on some of the year's horror releases, including the recently added yuletide spookers Christmas Bloody Christmas available on Apple TV+ and Prime Video and The Mean One, screening in limited theaters.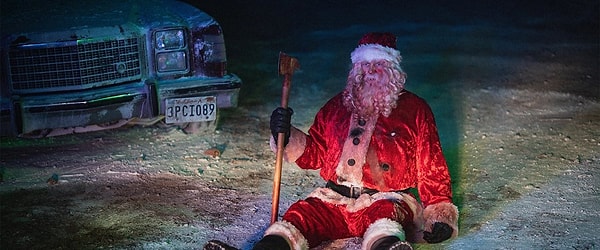 Top 10 Highly-Rated Horror Movies of 2022
The following are the top 10 highest-rating horrors 2022 releases as per Rotten Tomatoes:
Hellbender- 97% Available on Prime Video; Apple TV+

The Innocents- 96% Available on Prime Video; Apple TV+

Sissy- 96% Available on amc+

Saloum- 96% Available on Prime Video; Apple TV+

A Wounded Fawn- 95%

X- 94% Available on Showtime; Prime Video; Apple TV+

Prey- 93% Available on Hulu

You Won't Be Alone- 93% Available on Prime Video; Apple TV+

Barbarian- 92% Available on HBO Max; Prime Video; Apple TV+

Hatching- 92% Available on Hulu; Prime Video; Apple TV+
Scroll Down for Comments and Reactions