News
Xolo Maridueña Net Worth: A Closer Look At Cobra Kai's Young Star's Career And Wealth
Xolo Maridueña Net Worth: A Closer Look At Cobra Kai's Young Star's Career And Wealth
In today's world, you can be a millionaire as a teenager given you have the right skills and passion. This is exactly Xolo Maridueña's case who have set himself apart from his peers through his talent at acting. Known best as Cobra Kai's Miguel, let's take a deeper look at Xolo's net worth and achievements at his very young age. 
Secured an agent and landed many roles in his first year

Rose into stardom with his role as Miguel Diaz in Cobra Kai

Also a famous Twitch streamer
As an acting prodigy and having enormous talent, what has Xolo Maridueña garnered over the years? Let's dive deeper into Xolo's career.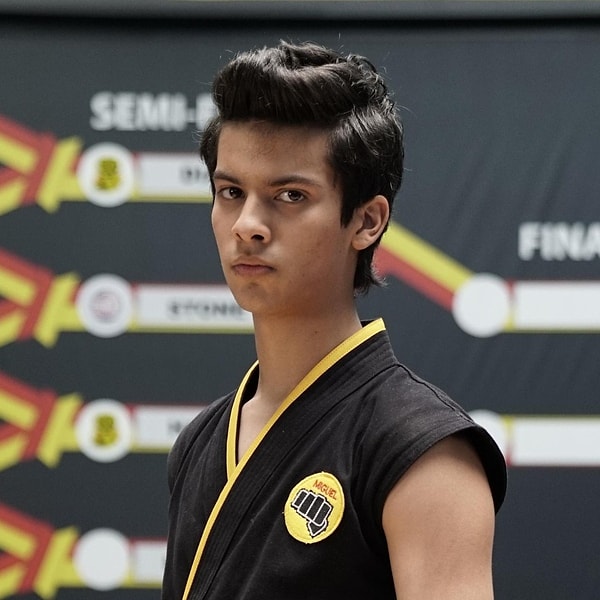 Early Life Before Acting
Xolo Maridueña was born on June 9, 2001 in Los Angeles, California, USA. Xolo's distinct appearance is thanks to the three different ethnicities he holds namely, Mexican, Cuban, and Ecuadorian. He grew up in Los Angeles, California, United States while being raised by a typical upper middle-class family and in a Christian household. He has rich multicultural roots sand his unique name means Dog Star in the Nahuatl language.
Xolo went to Cathedral High School, California, United States and studied acting in the Young Actors Space, California, New York Film Academy. His father was a music producer and his mother was a radio host so we can see why Xolo had the artistic genes. He also has two other siblings with Xolo as the middle child. Born in a very artistic family Xolo decided to pursue his passion in acting and singing.
Entering The Acting Scene
Xolo started his acting career at a very early age. He debuted as a professional in the industry at 9 years old by appearing in commercials and print ads. His first major role was in the 2012 award-winning American comedy-drama series, Parenthood. Xolo played the role of Victor Graham in this NBC TV series. These roles marked the start of a young man's fruitful career.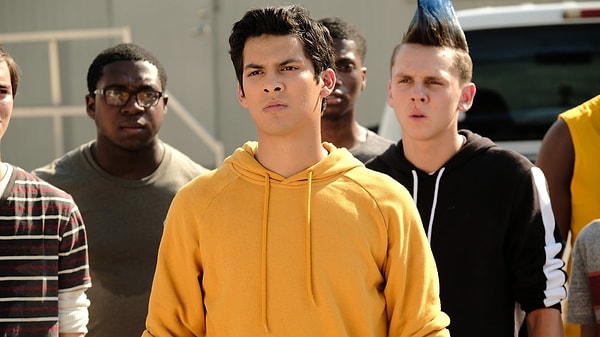 Xolo's Major Roles
After his TV series role, Xolo starred on a his first movie in 2013 as Manny in the baseball-comedy Dealin' with Idiots in 2013. On the following year, Xolo got his first major award as  an Outstanding Young Ensemble in a TV Series for Parenthood. This Young Artist Award was a major leap in Xolo's career as he then got more big roles.
On 2016, Xolo was invited as a guest star and another guest showing on Twin Peaks: The Return in 2017. Xolo also took on his mother's vocal talents as he became a voice-over actor for many projects. One of them being Cleopatra In Space. Xolo lent his talents as a voice actor and voiced Zaid Antonius in this animated comedy for children. He also voiced Aqua Agua in the recent "not for kids show" The Boys Presents: Diabolical.
He was also a voice actor for Cartoon Network's Victor And Valentino which is an animation that follows the brothers, Victor Calavera and Valentino Calavera. It depicts a lot of Latin American culture and themes which perfectly suits Xolo as he voices a character named Andres who appeared in a total of 6 episodes. 
But his biggest role ever was in the hit action series Cobra Kai. The continuation of a classic film series made Netflix users go crazy and broke a lot of records. The main protagonist of this martial arts show, Miguel Diaz, was played none other than by Xolo Maridueña. The show has 4 seasons so far and will have its fifth season in September.
Xolo also has an upcoming project with the DC Universe in the 2023 movie Blue Beetle.
Xolo Maridueña Net Worth
With all his projects and success, it would be no surprise if Xolo would already have his life set up in a very young age. Xolo Maridueña has an estimated net worth of $2 million! Given that he is only 20 years old, this is an amazing achievement for a talented guy. 
Where do you want to see Xolo next?
Cobra Kai's Xolo Maridueña Shares His "Firsts" 💥 🐍 | Teen Vogue
Scroll Down for Comments and Reactions