With Epic Song And Video Release, Nicki Minaj Appears Forgiven For Last Year's Vaccine Controversy
News
>
With Epic Song And Video Release, Nicki Minaj Appears Forgiven For Last Year's Vaccine Controversy
Nicki Minaj returned in early February with the back-to-basics track 'Do We Have A Problem?' featuring fellow rapper Lil Baby, hopefully indicating that a new album for Minaj is right around the corner. By all accounts, this song demonstrates the two wordsmiths in peak form, with Lil Baby highlighting Minaj's classic hardcore image by weaving an intricate web of references in his verse reminiscent of rap giants like Jay-Z. On the production side, one can instantly catch the signature tag of Papi Yerr, a Miami-based artist who has also produced for Tory Lanez.
Judging by an assessment of the YouTube comments on Minaj's accompanying ten-minute short film, the fan outcry for 'DWHAP?' seems overwhelmingly positive. Phrases including 'respect' and 'pride' pop up with no mention of her peculiar comments regarding the COVID-19 vaccine from September 2021. Her initial claims are part of a sentiment shared across the United States by those who, like her,  disguised their hesitancy by saying they were 'asking questions' about the health issues allegedly caused by the vaccine.
Nicki Minaj at the Met Gala in 2019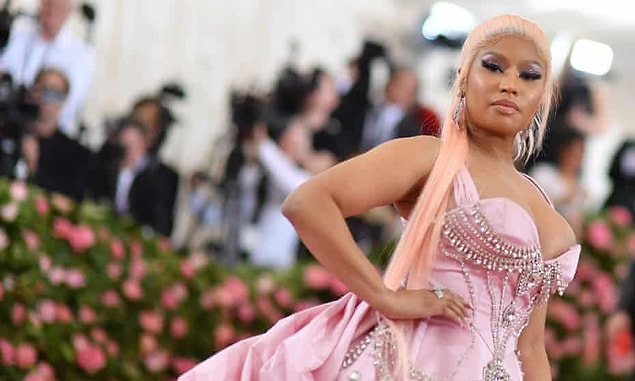 What is Nicki Minaj saying now?
In the months after Minaj shared this unique and undoubtedly bizarre anecdote, few articles showed up about her comments; the singer/rapper quickly appeared to revise her views from an apparent rejection of the vaccine to recommending others to get vaccinated. With the promise to go on tour and complete the process herself at an undetermined point in the future, all further discussions on Minaj are staying focused on her music. Though this strange moment in her career might not be easy to forget, it looks like it will not yet cloud the start of the year of the top rappers in the world.