News
Where is Michael Phelps Now? What Is His Net Worth?
Where is Michael Phelps Now? What Is His Net Worth?
Michael Phelps' net worth is expected to be near to $100 million by 2022. His fortune primarily comes from his substantial endorsement deals and career earnings. Along with former Olympic sprinter Usain Bolt, he receives one of the highest salaries of any Olympian.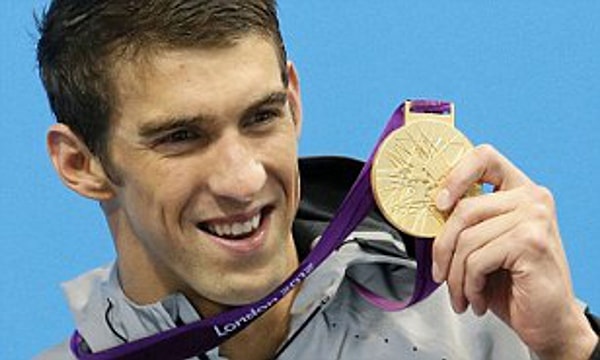 He was also the first Olympian to take home four gold medals from the same competition in four straight Olympics and holds the record for the most medals won in Olympic history with a total of 28. Moreover, he has 23 gold, 3 silver, and 2 bronze medals to his credit. Additionally, he has triumphed in other global championships, taking home 43 gold, 11 silver, and 1 bronze. This made him the best swimmer in world history and one of the most paid athletes of all time.
As a result, there are a lot of companies looking to support a generational talent like Phelps. 
Several companies have sponsorship agreements with Phelps, including Visa, Kellogg's, Under Armour, Intel, Beats, Radio Shack, PowerBar, AT&T, Call of Duty, Head & Shoulders, Colgate, Omega, Subway, Aqua Sphere, and Speedo.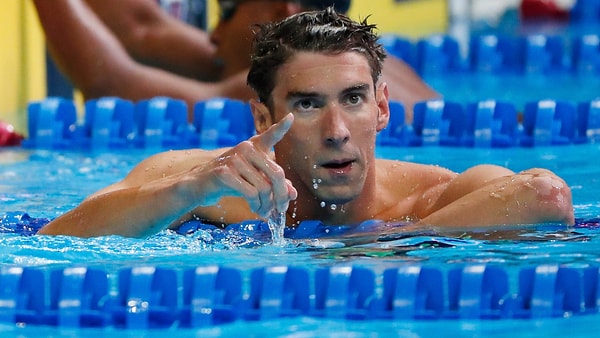 While he made $1 million through his sponsorship with Speedo at the 2008 Beijing Olympics, his relationship with Aqua Sphere is well known. Additionally, Phelps has supported companies like KRAVE Jerky, Louis Vuitton, and Wheaties. Phelps's earnings from brand sponsorships and endorsements alone has a total of approximately $10 million.
The Baltimore native has made money by winning Olympic medals in addition to making $9.3 million a year from his swimming career and brand endorsements totaling $10 million. The Olympic committee awards a swimmer who wins a gold medal $25,000, a silver medal $15,000, and a bronze medal $10,000. Phelps has received $640,000 in prize money from the Olympics so far. 
Phelps is an equity investor for Talkspace, a business that promotes mental health, in addition to having a distinguished swimming career and a number of sponsorship agreements.
Michael Phelps's Young Life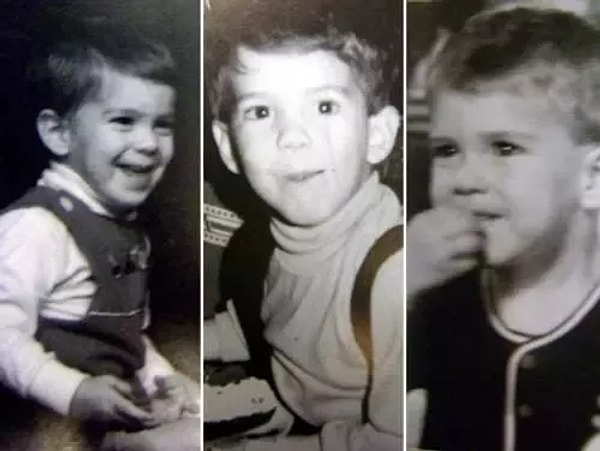 Michael Phelps was born on June 30, 1985, in Baltimore, Maryland, USA. Following their parents' 1994 divorce, the swimmer was raised by his mother and two sisters. 
When he first began swimming at the age of seven, his coaches insisted that he float on his back since they knew he was scared of the water. Later, the backstroke emerged as his preferred movement.
Phelps attended Towson High School. He began his preparation for the Summer Olympics after finishing high school. He additionally pursued a course of study in sports marketing and administration at the University of Michigan.
Michael Phelps's Swimming Journey
His most well-known competition is the 200-meter butterfly, where he made his Olympic debut in 2000 in Sydney. At the U.S. spring nationals in 2001, he set the record for the 200-meter butterfly with a time of 1 minute, 54.92 seconds, making him the youngest person to hold the record.
Following that, he won five medals at the 2002 Pan Pacific Championships in addition to the world championship triumph in Japan. As soon as he set five world records at the World Championships in Barcelona, Spain, success began to come quickly.
He won six gold medals at the 2004 Athens Olympics in the 200- and 400-meter individual medley, 100- and 200-meter butterfly, four 200-meter freestyle relays, and four 100-meter medley relays, as his swimming career was taking off to new heights. At the 2007 World Championships in Melbourne, he had even greater success by winning seven gold medals and setting five world records.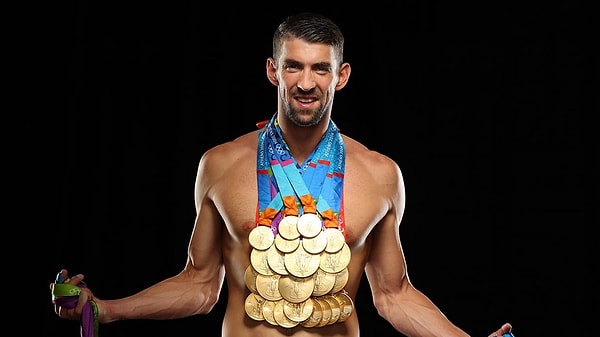 He set seven world records in the eight events he competed in, excluding the 100-meter butterfly, and surpassed Mark Spitz's 1972 Munich Olympics record of seven gold medals. His legendary status as the best swimmer of all time was solidified by this performance.
He continued to receive accolades for his nation while winning four gold and two silver medals at the 2012 London Olympics. Phelps retired from the sport following a great career, winning five gold medals at the 2016 Summer Olympics in Rio.
Michael Phelps's Life After The Retirement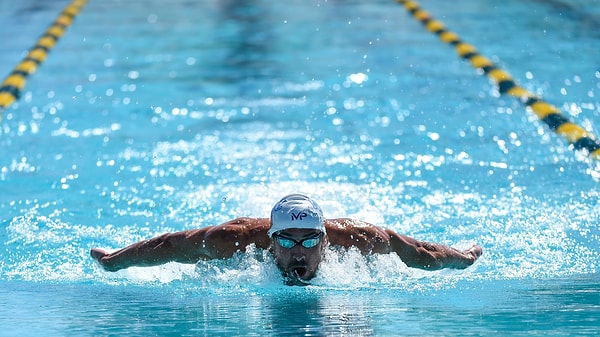 After the 2012 London Olympics, Phelps first announced his retirement because this was a difficult time in his life. This surprised his followers because, at the age of 27, he had vowed never to swim again. He came back in 2014 and after competing brilliantly for the US in the 2016 Rio Olympics, the athlete officially announced his retirement from the sport:
'This is how I wanted to finish my career. This is the cherry I wanted to put on top of the cake. I didn't want to feel I was forced to do something. I did this time because I truly wanted to.'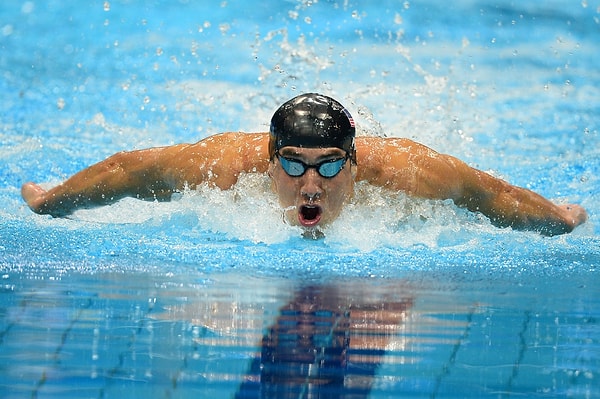 On June 13, 2016, he married Nicole Johnson in secret. She was Miss California USA in 2010 when she was 31 years old. They have three sons: Boomer, who was born in 2016, Beckett, who was born in 2018, and Maverick, who was born in 2019. 
Phelps is active in a number of philanthropic endeavors in addition to his company. He established the Michael Phelps Foundation with the $1 million Speedo bonus he received during the 2008 Games. Since then, the group has expanded and now emphasizes water safety, healthy living, and encouraging youth to pursue their ambitions. Additionally, he has written books, appeared in video games, and made guest appearances on television.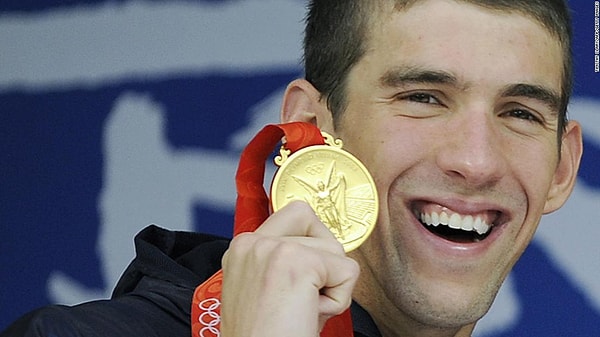 The swimmer, who is only 31 years old, bought a 6000 square foot, five-bedroom property in Paradise Valley, Arizona, where he has lived with his family since 2018. They are based close to Arizona State University. He also drives some upscale vehicles, including a BMW 760 Li, Range Rover, Cadillac Escalade, and a Mercedes-Benz SL63, like most celebrities do.
Scroll Down for Comments and Reactions