News
What Happened to Elizabeth on The Blacklist?
What Happened to Elizabeth on The Blacklist?
A journey of eight years has come to an end as Megan Boone's Liz character departs in season 8.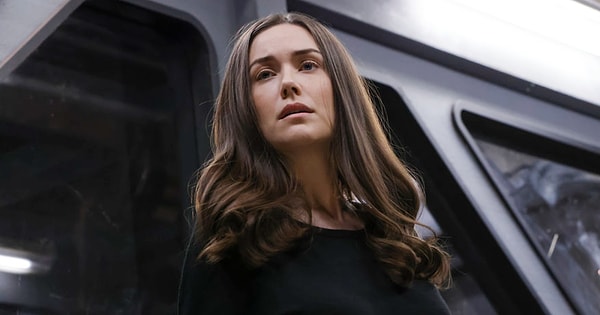 Elizabeth Keen on The Blacklist
The character of Elizabeth Keen, who was born as Masha Rostova, commences in the show 'The Blacklist' when she is 4 years old. Masha happened to be engaged in a traumatic event where she killed her father, Raymond Reddington, in defending her mother, Katarina Rostova. In the incident, Elizabeth Keen shot and killed her father to protect her mother from abuse.
The incident brings her to her adopted father, Sam Milhoan, and they move to Nebraska. Elizabeth earned a degree in forensic psychology from Quantico, which led her to join the FBI for six years and get married to Tom Keen.
Elizabeth's father, Raymond Reddington, is a mysterious criminal and was one of the FBI's Ten Most Wanted Fugitives. At the age of 24, he graduated at the top of his class from the United States Naval Academy. Reddington disappeared in 1990 when he visited his family for Christmas, and he again appeared in 1993, selling classified documents to the government. He created a syndicate and became known for heading and organizing transactions in the black market. Reddington uses his connections and power in the business world to protect and make sure his daughter Elizabeth is safe.
Tom Keen worked for Raymond Reddington with the sole purpose of protecting and keeping an eye on Elizabeth. Later on, Tom falls in love with Elizabeth and gets into an intimate relationship with her. Elizabeth later finds out about his multiple identities and his real motive. He was fired by Reddington after learning about his relationship with Elizabeth. But when they remarried and had a child, Tom left his discursive past and changed into a better person for Elizabeth.
Many questions are still spinning in the minds of the fans according to the series of 'The Blacklist' and the full truth behind the characters of Raymond and Katarina. This suspense made the fans tune in and support the remainder of the season of The Blacklist to find out more.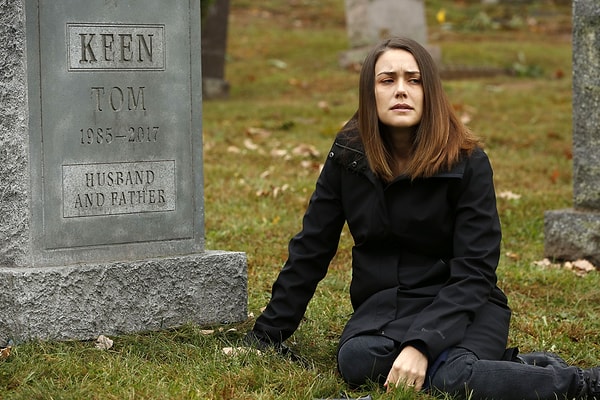 How did Elizabeth become the Number One Blacklister?
The Blacklist renewed its season 9 by giving the viewers a breathtaking scenario. When Raymond Reddington realized that Katarina was spying on her with her real identity as Tatiana Petrova, he eventually murdered the fake Katarina Rostova in front of Elizabeth Keen before she could get the intel and the truth of her parent's identity. She was driven by her eagerness to avenge the death of her fake mother, so she attempted to kill Reddington. Agent Keen later found out that she had earned the top spot on the blacklist.
In her plans to take down the mastermind, she aligned herself with the criminals. With her knowledge of the world Reddington has been living in, she has created patterns and uses this to her advantage. The viewers are hooked on this season and are thrilled about how Elizabeth can get out of the situation. She created a connection with the Blacklisters and with the system of the world of Reddington that she might use as a source of power.
Red informs Elizabeth that her parents were spies and later learns that Raymond is her father. In season 5, Elizabeth learns that Red is not her biological father but an impostor named Ilya Koslov, and she later finds out that she killed her father when she was young. Elizabeth becomes a fugitive and a criminal by season three and hides as she is on the wanted list.
The fans' excitement and eagerness to support the upcoming season has given the fans' excitement and eagerness to support the story of Elizabeth, who was once an FBI agent but became a criminal because of her desire for revenge, added to the suspense and thrill of the series.
How did Elizabeth Keen depart from Season 8?
After eight seasons of suspense, thrill, and euphoria allotted to Megan Boone in the character of Elizabeth Keen, she startled her fans as it is reported that the actress is exiting the NBC drama with the upcoming Season 8 finale, as both the writer and producer arrived at a mutual decision to end the character of Elizabeth.
Though most of the fans of Boone didn't like the idea of ending her character, the show has to continue the legacy of Elizabeth by giving her story a natural conclusion.
Elizabeth Keen was shot by one of Townsend Neville's henchmen, Vandyke (Lukas Hassel), while meeting with Reddington. Elizabeth fell into Reddington's arms as she bled, and as confirmed, the show announced that Megan Boone would be leaving the series.
The character of Elizabeth Keen leaves the series without arriving at any conclusions about the real identity of either her mother or father. The season 8 episode of The Blacklist, 'Nachalo,' teased Reddington's true identity. He reveals that he is N-13, the ingenious spy that she had been looking for. Reddington brings Elizabeth to the headquarters of his operation in Latvia. He testifies to the story of her past and provides conclusions about their relationship.
In this episode, Elizabeth learns that her mother, Katarina Rostova, is still alive and that the woman she believes to be her mother is a spy named Tatiana Petrova (Laila Robins), though Elizabeth's mother's true identity remains unclear.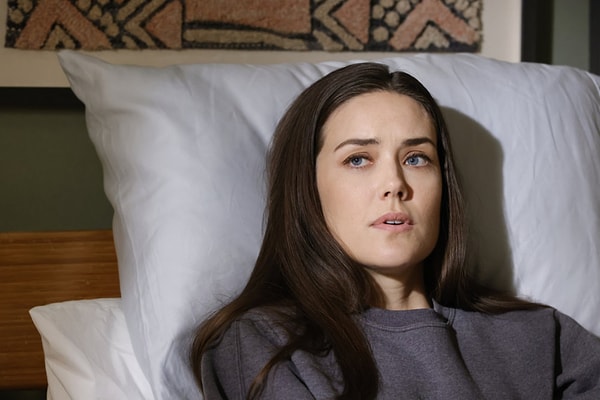 Elizabeth's real father was Raymond Reddington, who died when she shot him. Since the U.S. government was unaware of Raymond Reddington's death, Katarina created a new one who could watch over Elizabeth.
In the season finale of The Blacklist, Reddington finds out that Marvin was responsible for Liz's death. As a person who he had been with for a very long time, he never managed to conclude that Marvin was responsible for her daughter's death. Marvin explained that, as he worked for Reddington for a long time and was his loyal servant, he was upset about the decisions of Reddington regarding his plans to hand over his criminal empire to her daughter Elizabeth.
Scroll Down for Comments and Reactions