News
What Critics & Fans Think of 'Clerks III'
What Critics & Fans Think of 'Clerks III'
The third installment of the black comedy-drama film Clerks III has received interesting reviews based on both fans' and critics' strong opinions. 
Clerks III finally debuted on September 13 2022, coming sixteen years since the second film, released in 2006. A huge time gap also relapsed between the debut film and the second, with Clerks dropping in 1994.
See what the audience has to say about Kevin Smith's Clerks III now that the trilogy is complete.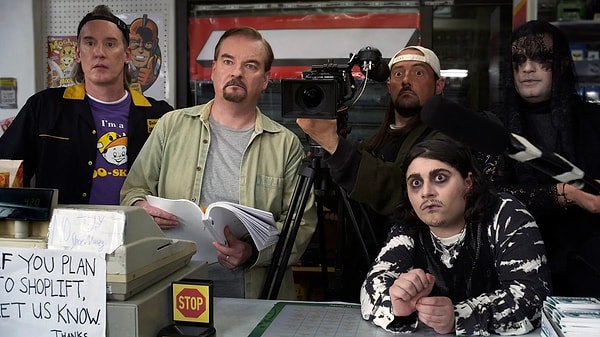 What is the Storyline of 'Clerks III'?
Set 15 years after the events of the previous film, Clerk III follows Randal Graves, who recently suffered a massive heart attack. He decides to produce a movie about life at the Quick Stop with the help of his friends and fellow clerks Dante Hicks, Elias Grover, Jay and Silent Bob.
The film's main characters reprise their roles from the predecessor, with Jeff Anderson playing Randal and Brian O'Halloran playing Dante. The director and writer, Kevin Smith, also has a part as Silent Bob, while his close friend Jason Mewes plays Jay. 
Marilyn Ghigliotti returns as Veronica. Clerks III also stars Trevor Fehrman as Elias, Rosario Dawson as Becky Scott, Ben Affleck as Boston John and other familiar faces, including Sarah Michelle Gellar, Justin Long, Amy Sedaris, Kate Micucci and Fred Armisen.
'Clerks III' Performance and Reviews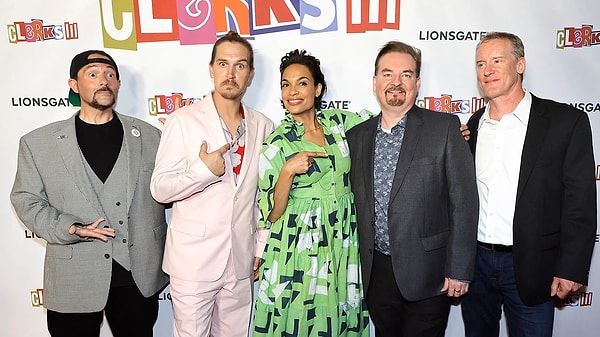 Clerks III has so far grossed 2.7 million at the theaters, with the production crew hoping to top its 7 million budget. The movie has also been fairly well-received scoring 7.4/10 on IMDb, 63% on Rotten Tomatoes and 87% on Google Ratings. 
Top Critic reviews are divided into 50% positive and 50% negative. 
Irish Times says, 'For ageing Gen Xers, however, there's an irresistible sensibility underpinning the enterprise. They can't call it a midlife crisis if you've always been disgruntled and surly.'
On the other hand, Times (UK) states, "Very occasionally charming, but also barrel-scraping."
The audience gave a notably higher score of 93% on Rotten Tomatoes, with an overall consensus that says, "For the View Askewniverse faithful, Clerks III proves that even if life might be a series of down endings, franchises can finish on a high note."
Despite the inclusive review, the film has its fair share of naysayers. Boe F, who gave a half-star rating, strongly expresses, 'So bad, poor writing, awful acting, bad directing. Save money and skip this one.'
Altogether, Clerks III is a surprisingly emotional journey back to the Quick Shop that wraps up the trilogy in a fun way.
Scroll Down for Comments and Reactions