News
Warpaint Returns With A Subtly Excellent 2022 Release
Warpaint Returns With A Subtly Excellent 2022 Release
Six long years and everyone's favorite rocking psych-dream-pop band finally is back! Warpaint's heavier edge has been tamped by age and life, but their new songs are as engaging as ever. Check out all the highlights of Warpaint's new record, Radiate Like This, below!
History of L.A.'s Warpaint
Since their formation in the 2000s, Warpaint have relied on creating atmosphere on each track, from the weightier bleak moments to the more quietly inviting. They are best known by fans of psych-rock, though that label is a bit reductive; Warpaint are a sound all their own, with less psychedelic weirdness on each release, different influences, and shifting lenses and clarity varying from album to album.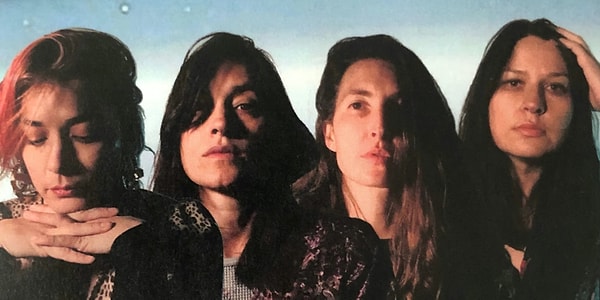 Pretty much every track on Radiate On This is a subtly perfect blend of the band's best qualities, making the record perhaps their most clearly defined yet. The haze is still there, but amid the layers are effective and intentionally written songs that develop by the end into mini-masterpieces. The band capitalizes greatly on their signature sultry sound, only occasionally making a misstep into a less meaningful decision. The opening tracks 'Champion' and 'Hips' are the most single-worthy, while 'Melting' and 'Hard To Tell You' are the easiest to drift off and get lost in. Only 'Proof' and 'Send Nudes' take the listener out of the album experience, guilty of sounding too silly or corny to take seriously.
The Verdict on 'Radiate Like This'
With only two minor missteps, Radiate Like This is another great chapter in Warpaint's discography, both evolving and sticking to their core ideology. It's more spare and less hazy than before, but the softness gives Warpaint's music more intimacy than ever. In short, it's a great 2022 record and a great record in general.
Rating: 8/10
★★★★★★★★☆☆
Tracklist
Scroll Down for Comments and Reactions