News
'Vikings: Valhalla' Season 2 Joins Netflix's New Year Releases
'Vikings: Valhalla' Season 2 Joins Netflix's New Year Releases
The creators of the historic war drama series Vikings did its loyal fans justice by coming up with the sequel Vikings: Valhalla, which launched on Netflix in February 2022, set a century after the events of its pacesetter. 
Netflix just announced the premiere date of the second season of Vikings: Valhalla nearly ten months after its renewal. Vikings: Valhalla has indeed followed its predecessor's footsteps with impressive scores of 7.2/10 stars on IMDb and a 90% average Tomatometer.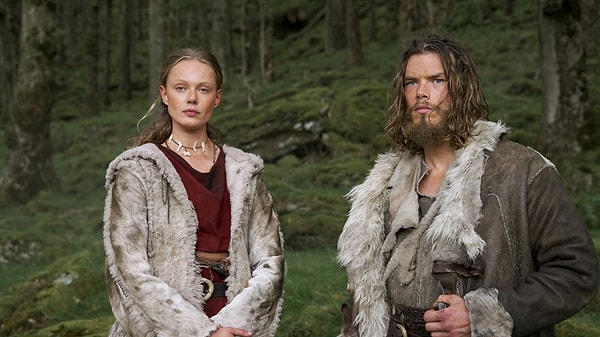 What's 'Vikings: Valhalla' Season Two About?
Vikings: Valhalla is an action, and historical drama TV series set a hundred years after the events of the original Vikings, starting right when the last Viking generation ended. The genesis is marked by the intense battle between the Viking's descendants and native English at Stamford Bridge.
The descendants also fight within themselves over disputes concerning pagan and Christian beliefs. Season two will mainly see Harald, Freydís, and Leif in more trails as they navigate Scandinavia and Northern Europe.
Has Netflix Revealed the Official Trailer for 'Vikings: Valhalla' Season Two?
Indeed. Netflix always unveils the official teasers and trailers for its shows a month or weeks before their premiere date. 
The streaming platform shared the first-look teaser and official trailer for the upcoming season to prepare viewers for the grand date.
Who Created 'Vikings: Valhalla'?
Vikings: Valhalla is a Jeb Stuart creation who also serves as a chief producer with Paul Buccieri, Alan Gasmer, Sherry Marsh, Niels A. Oplev, John Weber, James Flynn, and Steve Stark. Other top producers are Sheila Hockin, Michael Hirst, and Morgan O'Sullivan.
The show is a co-production of MGM Television, History, and Metropolitan Films International, with Cáit Collins and Mark Murdoch as producers.
Who Will Appear in 'Vikings: Valhalla' Season Two?
Season two will have several actors from Vikings reprise their roles in Vikings: Valhalla, including Sam Corlett (Leif Erikson), Frida Gustavsson (Freydís Eiríksdóttir), and Leo Suter (Harald Sigurdsson). Bradley James joins the list as a guest character (Harekr).
Other characters are Jóhannes H. Jóhannesson (Olaf), David Oakes (Godwin), and Laura Berlin as Emma of Normandy.
When is 'Vikings: Valhalla' Season Two Coming Out?
Season two of Vikings: Valhalla will premiere on Thursday, January 12, 2023. Fans have nothing to worry about, as the show has already been renewed for a third season. 
The creator also teased more seasons as Vikings: Valhalla has a lot to tell across different timelines.
Scroll Down for Comments and Reactions