News
Unbelievable Chronicles as 'The Big Conn' Launches Internationally on Apple TV+
Unbelievable Chronicles as 'The Big Conn' Launches Internationally on Apple TV+
When it comes to true-story crime documentaries, Apple TV Plus never disappoints. You can tell from The Velvet Underground, Boys State, Visitors from Darker Worlds, Beastie Boys, The Supermodels, They Call Me Magic and Number One on the Call Street, among others.
Synopsis
The upcoming Apple TV Plus' achievement The Big Conn follows an inconceivable real-life tale of a famed advocate, Eric C. Conn, who defrauded the United States taxpayers and government half a billion+ dollars in the most significant Social Security swindling case in history.
Premiere Date
The four-episode documentary series will air alongside the Apple TV Plus companion podcast exploring Conn's deceptive and outrageous behaviour deeper with extra interviews and backstage details. The podcast and The Big Conn film will land on May 6th via Apple Podcasts and Apple TV+, respectively.
The Big Conn's Plot
The premiere episode introduces the con Conn from his background to a sudden rise to triumph. Many viewed his marketing strategies as innovative for good reasons, as he portrays an extravagant public style.
Conn understood the conditions of his clients too well. While the Pikeville and Kentucky communities suffered economic deterioration and work-related accidents from the coal mine closure, Conn took this as his opportunity for fraud. 
Later on, the swindler's life-threatening deceits and wild behaviour came to light. The law enforcement conducts a nationwide hunt to arrest Conn as he tries to flee justice.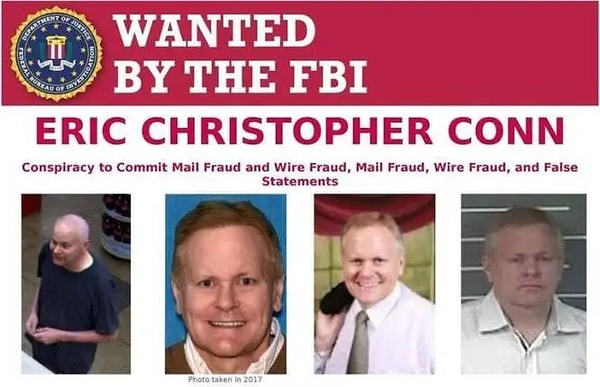 In Other News
Brain Lazarte, Lee Hernandez, Matt Kaye, Shannon Pence, and Peter King are the chief producers, with FunMeter Productions as the leading production platform. 
Apple TV Plus has taken it to its main Twitter page to share the exciting news accompanied by a 1 min 54 seconds trailer about the upcoming crime documentary film. "The inconceivable true chronicles of how Eric Conn made the most remarkable government swindles in U.S history."
Scroll Down for Comments and Reactions