News
Transition of Jeniffer Lopez Daughter Emme Muñiz
Transition of Jeniffer Lopez Daughter Emme Muñiz
Superstar Jennifer Lopez has once again made headlines in mid-June for a family-related subject: when she introduced her 14-year-old child Emme Muñiz with gender-neutral pronouns.
Lopez repeatedly used the pronouns 'they' and 'them' when introducing Muñiz to the audience as the pair recently gave a joint performance for the annual Los Angeles Dodgers Foundation's Blue Diamond Gala. That's when 14-year-old Emme took the stage, rocking a pink oversized shirt and shorts, along with a black hat and boots.
In a TikTok video of the intro, users understood Jennifer's use of they/their pronouns as a way of announcing Emme's transition to identifying as nonbinary
"[The last time] we performed together was in a big stadium like this, and I ask them to sing with me all the time but they won't," Lopez pronounced onstage.
"So, this is a very special occasion, because they're very, very busy and booked and pricey. They cost me when they come out, but they're worth every single penny because they're my favorite duet partner of all time," the singer reckoned before the pair began to belt out Christina Perri's ballad "A Thousand Years".
In the recent Jennifer Lopez's second wedding to Ben Affleck (the couple wed at Affleck's estate in Riceboro, Ga. which also shared a romantic history, as it's where they would have originally wed in their initial 2003 engagement), 14-year-old Emme suits up with a blazer, trousers & Oxfords for the ceremony. Affleck's daughter Seraphina, 13, was Affleck's new sibling, and her clothing coordinated with Emme's as well.
The event came after Lopez and Affleck's well-publicized July honeymoon in Paris, when Lopez was frequently seen with Affleck, Emme, and Seraphina. Emme was noticed casually holding hands with mother Lopez while out with the group at the Louve, sporting blue trousers, a white collared short-sleeve button-up shirt, and white Converse sneakers.
Emme Muñiz is the child of Jennifer Lopez and Marc Anthony, who got divorced in 2014. They have a twin brother named Maximilian, and because of their well-known parents, the two of them had extravagant childhood.
Emme and Maximilian spent most of their time together because they were homeschooled. About her brother Max, Emme said to People in 2020: 'Max and I have a unique relationship. Since we were little, I was always able to comprehend him while others couldn't.
Who is Emme Muñiz?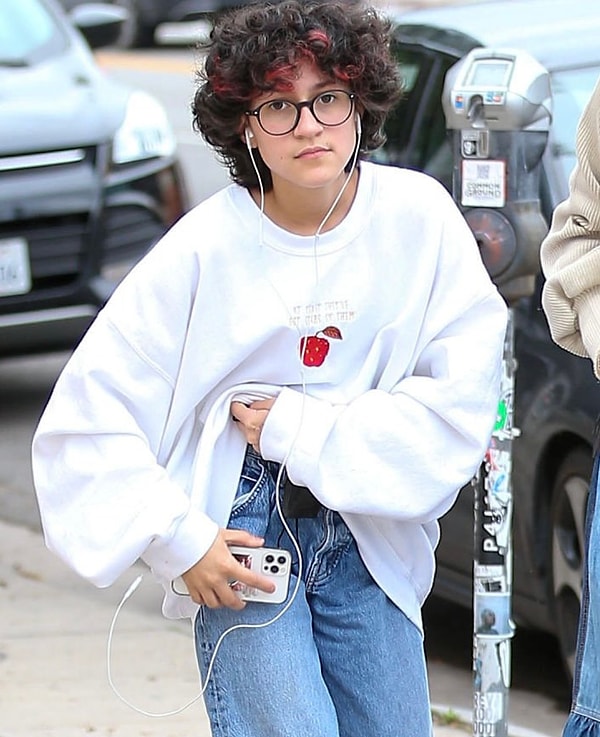 According to reports, Seraphina and Samuel Affleck, the kids of their mother's current boyfriend, are particularly close to Emme and Max. Affleck and Lopez made sure to spend as much time as possible with their new mixed family after getting back together in 2021.
The kids frequently hang out together, going to theme parks and having movie nights. They are all very close, and Emme and Max 'truly look out for them,' a source allegedly close to the parents claimed to Life & Style last year.
It shouldn't be surprising that Muiz was born with a lovely singing voice given that their parents both had excellent musical genes. Following her appearance on The Tonight Show during the Super Bowl, where Muiz made an unexpected stage appearance, Lopez informed Jimmy Fallon about her child's singing prowess.
They wrote a children's book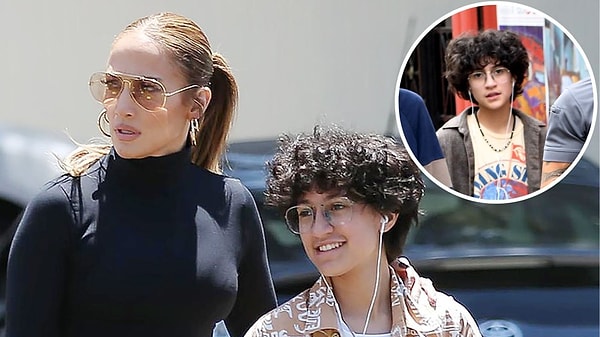 "Lord Help Me: Inspiring Prayers for Every Day", Muñiz's first children's book, was released when they were 10 years old. The picture book follows Muiz as they deal with their twin and their mother's relationship throughout the day.
"I really hope children are able to learn to pray, share the book and spread the power of prayer after reading it," they told People. Their preferred animal, the sloth, is also highlighted in the book. They stated, 'I want to donate to organizations that create sloth sanctuaries.'.
Their transgender cousin uses the same pronouns as them.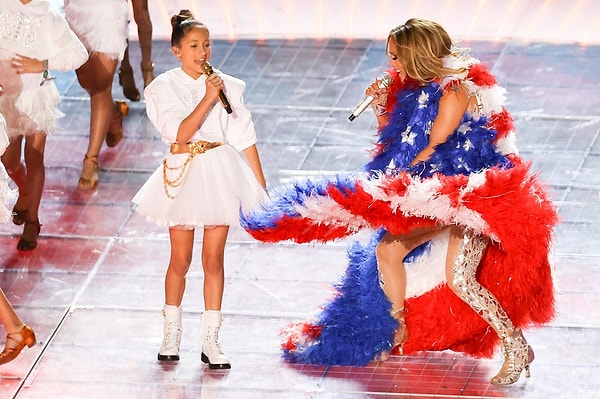 Lopez promoted the short film Draw With Me on Instagram in 2020. She claimed that Brendon Scholl, the kid of her sister Leslie, is the subject of the movie, referring to him as her nibling (a gender-neutral phrase used in place of niece or nephew).
"Draw With Me is a story about a transgender youth and their journey of coming out to their family and also engaging in their art to help them cope with the feelings they were having during this time," Lopez wrote in an Instagram Story. "It's a story that's very close to my heart, because it was a family affair."
In the opening of the video, Scholl is heard saying, "My name's Brendon. I use they/them/their pronouns. It was in eighth grade when I finally felt comfortable with saying that I'm trans."
Their Relationship with their parents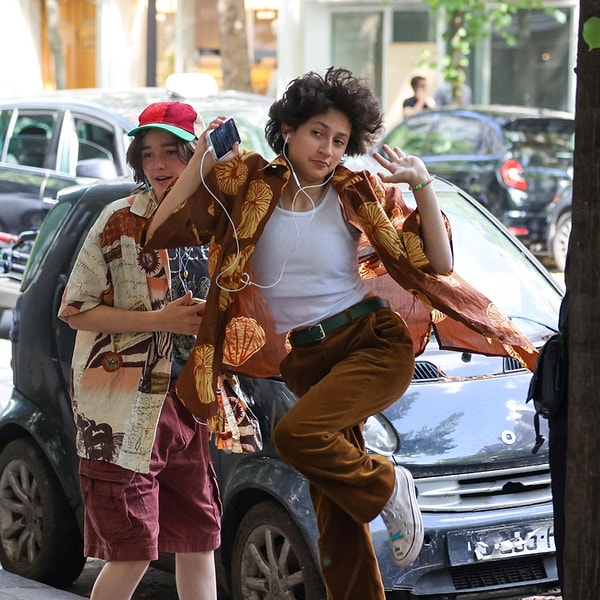 They described their mother as 'a strong human being' and their father as 'extremely hilarious.' Muñiz gushed over their mother, Lopez, in their appearance with Entertainment Tonight. At the time, they remarked, 'My mother is just incredible.' 'She is such a strong person. It's crazy. I'm not even sure how to describe it. There are numerous positive adjectives that can be used to describe her.'
Muiz additionally disclosed that they get along well with their father Anthony. They agreed that he was hilarious. 'He is a kind man who genuinely cares about all of us.'
Muiz enjoys shopping with her mother, however she once acknowledged that the two 'have very different styles.' They admitted to like various 'different aesthetics,' but claimed they don't frequently wear dresses.
Scroll Down for Comments and Reactions