News
12 of the Strongest Mortal Kombat Characters Ranked
12 of the Strongest Mortal Kombat Characters Ranked
From a masked fighter spitting deadly acid to a woman with a lethal hairstyle, the Mortal Kombat Universe is filled with all sorts of characters with different powers, strengths, abilities, and awesome fatalities.  Which among the Mortal Kombat fighters are the strongest. Let's take a deeper look and see who stands out. Let's find the most powerful Mortal Kombat character. This will be an epic battle between the best of the best!
12. Sindel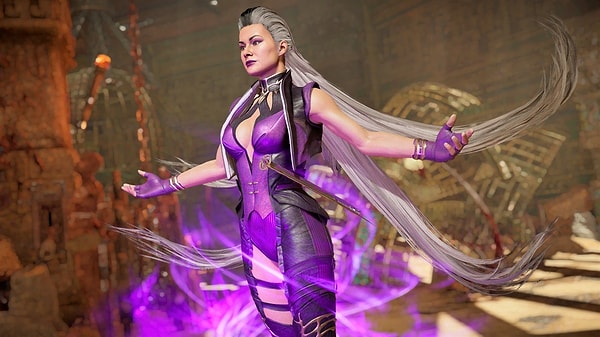 Greeting us "loudly in our list is Sindel. We know her for her deadly screams that can literally take off your skin. Though that is a pretty strong ability, that's not all that there is to Sindel. She is an Edenian which means that Sindel ages much slower than normal humans. In fact, she is already 10,000 years old making her the oldest human in the franchise.
Being an Edenian also gave her immense potential with arcane arts making her a very powerful mage. Pair this with her killer instinct and potent physical techniques and you have a fighter who is strong in both magic and physical combat.
Sindel is comparable to base Liu Kang in terms of raw fighting ability. But Shao Kahn's queen doesn't compare to the next characters in our list.
11. Shujinko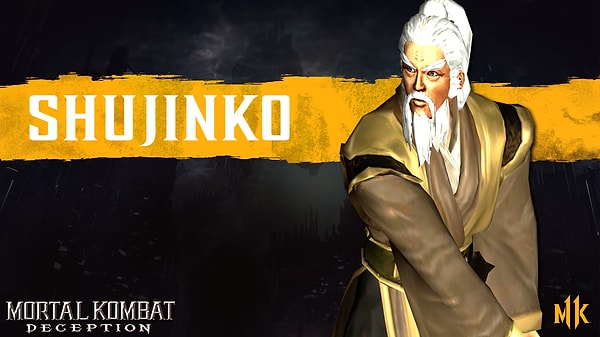 Shujinko started off in the Mortal Kombat franchise as a weak inexperienced fighter. But later he became one of the most potent and powerful characters. This is because of his Taskmaster powers which allow him to instantly learn and copy every martial art or fighting style he sees. This ability is very strong since it's instant knowledge and strength. This even allowed Shujinko to defeat a character as strong as Onaga, the one who gave him his powers, by removing Onaga's invulnerability.
Shujinko tirelessly trained his entire life and copied all the abilities and fighting styles of almost every playable character in Mortal Kombat: Deception. This kind of power could easily make him one of the strongest characters. The only thing holding him back is the fact that he ages and gets weaker.
10. Cetrion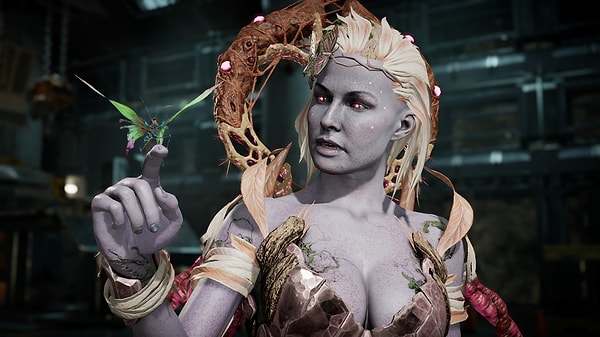 Next, we have the avatar of the Mortal Kombat universe. Cetrion is an Elder God with immense power and the ability to control life and nature. She can use air, water, earth, fire, and even light to dominate her foes. Her control over all these elements makes her very dangerous with tons of different abilities. She can burn you with fire, bury you with boulders, or literally take away your breath with her powers.
9. Raiden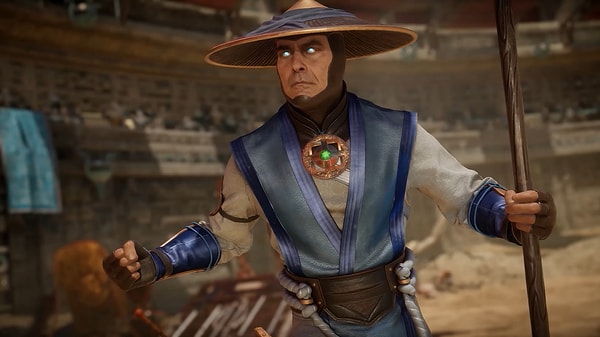 You're probably thinking; "Wait, the God of Thunder is stronger than the avatar"? Just because Cetrion has control over more elements doesn't mean she's stronger. This time it's about quality and not quantity. Raiden may only have lightning but he showed how masterful he is at using it and we have witnessed him accomplish more legendary feats.
He can move at the speed of lightning, he can heal, and he can zap the living hell out of his opponents. Even though Raiden gave his godhood to Liu Kang and is now a mortal, he still has a millennium's worth of knowledge and experience in combat which makes him still a very formidable fighter.
8. Onaga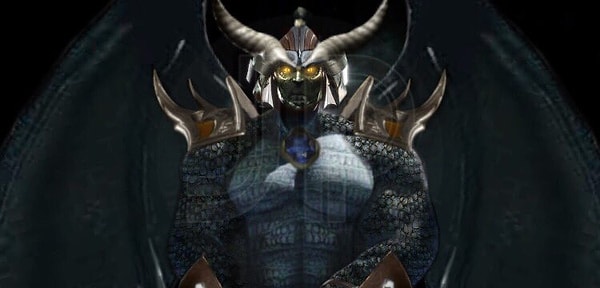 The Former Emperor of Outworld and Dragon King, Onaga was feared by Mortal Kombat characters. In Mortal Kombat Deception he had possession of every Kamidogu piece which made him almost completely unstoppable. He even fended off a combined attack from Raiden, Shang Tsung, and Quan Chi. Add the fact that he can resurrect the dead and his crazy mind control and you have a really terrifying villain. Shujinko had to gather all the Mortal Kombat warriors and use all of their abilities just to bring Onaga down. That's how powerful Onaga is.
7. Shao Kahn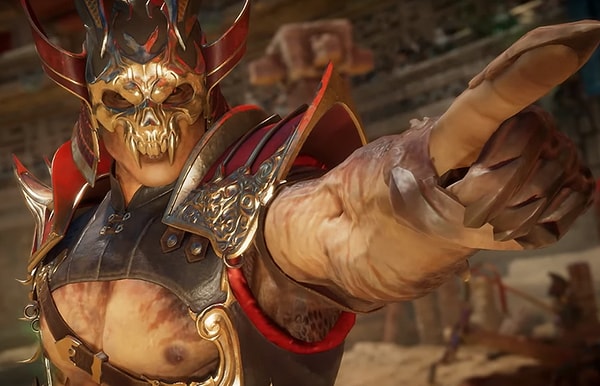 Shao Kahn is the go-to recurring villain of Mortal Kombat. He's like Frieza in Dragon Ball and is just as evil. Shao Kahn can utilize powerful magic but relies more on his inhumane strength and physical abilities. 
Shao Kahn hit his prime in Mortal Kombat Armageddon where he dominated the free-for-all battle. He was grabbed and taken away by Onaga himself yet he was able to bounce back from that and defeat Blaze to be the last man standing.
6. Shinnok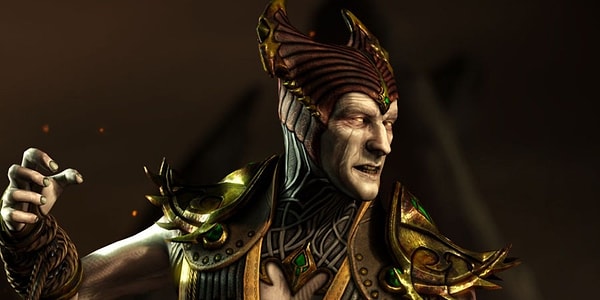 Shinnok may look like a thin bald dude and he sure isn't one of the strongest in terms of fighting and combat, but he is still one of the most powerful beings in the Mortal Kombat Universe. This is because the God of Death, Shinnok was once an Elder God and he has immeasurable knowledge of the MK universe.
Shinnok uses his wits, charisma, dark artifacts, and incredible magic powers to manipulate and control those around him and put him under his command. This shows that Mortal Kombat is not just about brawns but brains too.
5. Blaze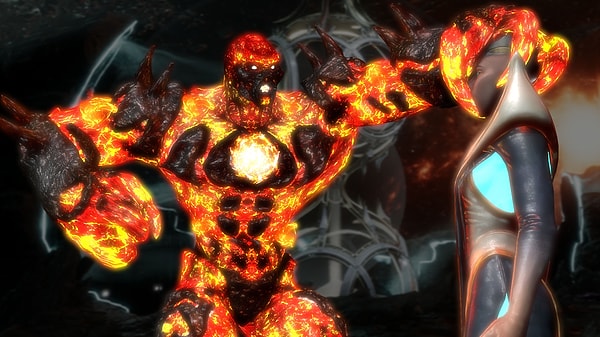 The fiery being who singlehandedly ignited the start of Armageddon just because he exisetd. Blaze is easily one of the strongest characters in Mortal Kombat. When you see fighters like Goro, Raiden, Onaga, and Shao Kahn brawling it out for a boss-fight against Blaze, that's when you know he is epic.
Sure he may have been defeated by Shao Kahn. But let's not forget that before that he had to fight off the entire Mortal Kombat universe literally by himself. The damage, injuries, and fatigue he accumulated must be unimaginable. Shao Kahn is sure a lucky guy.
4. Kronika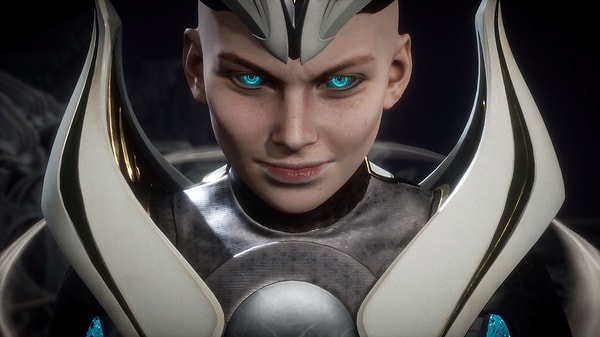 Elder Gods are already overpowered in this universe. But there are actually beings stronger than them and make them soil themselves, the Titans. Kronika is one and she is the mother of Cetrion and Shinnok.
Kronika has control over time itself and she can bend reality to her will. The Guardian of Time and Space is a being that is even above the Gods. Kronika can summon beings from anywhere at any time. She is almost invincible but she has a weakness which is being unable to omit the Gods which later led to her downfall.
3. Shang Tsung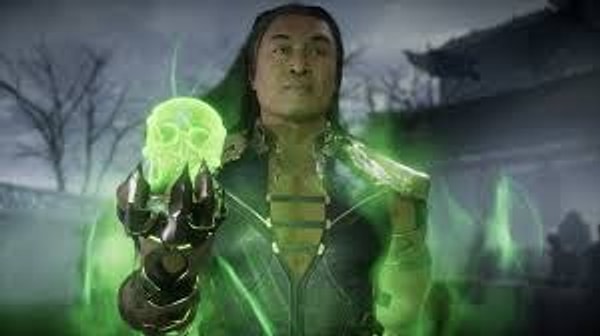 If Kronika is a Titan, then why is Shang Tsung above her? Well, Shang Tsung simply started off as a sorcerer working for Shao Kahn. But his cunning mind and villainous plots combined with his ability to absorb souls and gain their abilities and power allowed him to be more powerful than his master.
He killed Sindel and Shao Kahn while fighting them at the same time and he was able to absorb their souls making him way stronger. Later on, he overpowered the Titan Kronika herself and took Kronika's Crown which boosted him even further. Imagine someone with Kronika, Raiden, Fujin, Shao Kahn, and Sindel's powers and how OP that is.
2. Liu Kang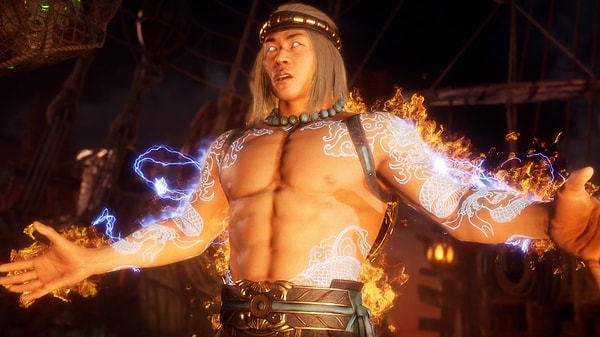 Shang Tsung may seem unbeatable, too bad he isn't the protagonist of Mortal Kombat. Liu Kang was only a Shaolin Monk who trained relentlessly to be the best he can be. But in MK11 we see Raiden give his God powers to Liu Kang and Liu Kang merging with his other self from a different timeline making him Fire God Liu Kang.
Liu Kang rose to over God and way beyond Titan level allowing him to beat the likes of Shang Tsung and both Cetrion and Kronika consecutively. He is truly a worthy protagonist and an all-powerful fighter.
1.The One Being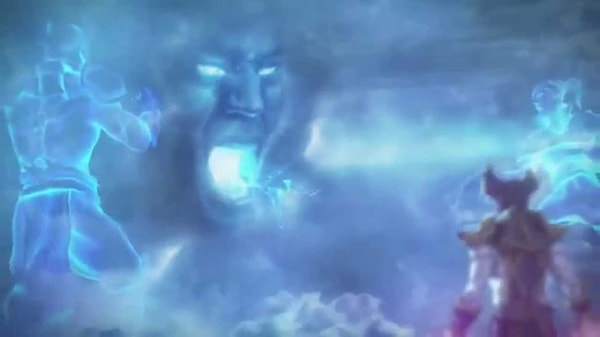 Though Liu Kang may seem like the omnipotent being in this universe, there's actually one more who is stronger and more powerful. The One Being is an entity that existed alongside the Elder Gods and he fed on their essences. Imagine someone who mukbangs on Gods. That's how powerful the One Being is.
To stop him, all the gods had to combine their prowess and split his consciousness into various pieces or realms. But he can be awakened once all these realms come together. He is the strongest and most indestructible character in Mortal Kombat.
Scroll Down for Comments and Reactions