News
The Survivor: A Captivating and Chilling Biopic Premieres Today on HBO Max
The Survivor: A Captivating and Chilling Biopic Premieres Today on HBO Max
HBO'S biopic film The Survivor follows the story of Auschwitz survivor Harry Haft who turned his coerced boxing into a full-time career.
The Survivor's Grueling Storyline
Set during the Nazi era, The Survivor features Harry Haft, forced by his captors to box fellow captives at Auschwitz, where the losers get killed by the Nazis. Haft survived the horror freak show by emerging the winner in all the boxing matches. 
As a free man, Haft went on to become a professional fighter, challenging the famous Rocky Marciano in 1949 and attempting to find his first love again. 
The Survivor is based on Alan Haft's book Harry Haft: Survivor of Auschwitz, Challenger of Rocky Marciano. Alan Haft is Harry Haft's offspring. Oscar champion Barry Levinson directed the film. The Survivor made its debut at the 2021 Toronto Film Festival before the streaming platform acquired its streaming rights.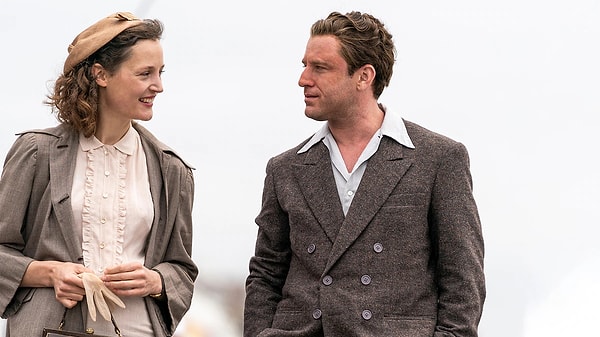 Cast Members
Taking the lead role is Ben Foster starring Harry Haft. Joining him is Peter Sarsgaard as Emory Anderson, Billy Magnussen as Dietrich Schneider, John Leguizamo as Pepe, Danny DeVito as Charlie Goldman, Vicky Krieps as Miriam Wofsoniker, Anthony Molinari as Rocky Marciano, Paul Bates as Louis Barclay, Dar Zuzovsky as Leah and Charles Brice as Coley Wallace.
Also featured as supporting characters include Aaron Serotsky as Michael Leiberman, Kingston Vernes as Alan Haft, Sophie Knapp as Helene Haft, Björn Freiberg as Referee, Zachary Golinger as Marty Haft, Michael Epp as Kuttner and Katia Bokor as Ronit. 
Watch the film's trailer below as you wait for its premiere tonight on HBO via the HBO Max platform.
Scroll Down for Comments and Reactions