The Old School Rom-Com Film 'My Boss's Daughter' Starring Ashton Kutcher and Tara Reid Airs on HBO Max in June
News
>
The Old School Rom-Com Film 'My Boss's Daughter' Starring Ashton Kutcher and Tara Reid Airs on HBO Max in June
Tara Reid and Ashton Kutcher were rising stars in the 2000s, making promising films such as Just Married (2003) and Josie and the Pussycats (2001), just to name a few. 
Though My Boss's Daughter didn't sit right with critics, I have to admit to enjoying it. As long as it got me laughing from the start to the end, I'm good to go. 
Sometimes all you need is a silly plot and hilarious scenes. So if you feel like life's too serious for a serious plot right now, then this rom-com film is one for you tonight!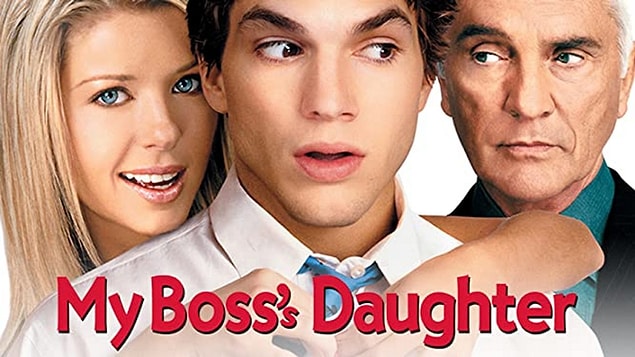 The Story
Kicking off to the soundtrack If I Had A Million Dollars by Barenaked Ladies, My Boss's Daughter centers on Tom Stansfield (Ashton Kutcher), who loves his manager's daughter Lisa Taylor (Tara Reid) but has never confessed his feelings for her. 
Agreeing to housesit his boss' home under the impression that he would spend time with Lisa, Tom finds himself in all sorts of compromising situations, including a possible murder, disappearance of his boss's owl, drug dealings and folliculitis! Tom's housesitting mishaps will crack you up for the entire movie.
Cast Members
Joining Kutcher and Reid are Terence Stamp as Jack Taylor, Tom's boss, Molly Shannon as Audrey Bennett, Andy Ritcher as Red Taylor, Jack's drug dealing son, Michael Madsen as T.J., Carmen Electra as Tina, Jon Abrahams as Paul, Tom's colleague and friend, David Koechner as Speed, Kenan Thompson as Hans, Lisa's boyfriend, Jeffrey Tambor as Ken and Dave Foley as Henderson.
Verdict
The movie's downer for me is the slight lack of chemistry between Kutcher and Reid. Otherwise, I thought the movie is gross-out funny, leaning more on comedy than romance.