News
The Most Disturbing Scene From American Horror Story: Roanoker
The Most Disturbing Scene From American Horror Story: Roanoker
'American Horror Story: Roanoke' is not the typical horror show or even typical 'American Horror Story.' AHS is known for bringing in viewers with its over-the-top and often hilarious moments that are typically followed by a jump scare that makes you wonder how you were ever laughing in the first place. But 'Roanoke' was a little different, tone-wise.
The season was downright creepy. 
While there were a few moments of comic relief, 'Roanoke' had more than a few scenes that made your skin crawl or made you want to look away from the screen.
Unlike the typical 'AHS' episodes where there is some sort of paranormal situation happening to draw in the main characters and viewers, the season primarily focused on Matt, Shelby, and Lee's relationship drama while they filmed their reality show. There are some pretty intense moments when Shelby and Lee try to escape their house as it burns down around them and their ghosts try to chase them out of the property.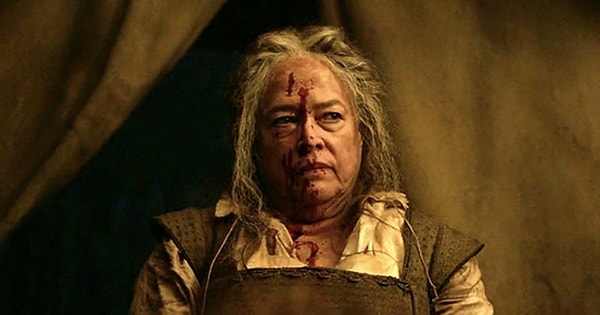 But there was one scene that took things too far. 
This scene takes place during the Roanoke chapter and focuses on the characters of Sophie, played by Taissa Farmiga, and her boyfriend, played by Jon Bass. They are trying to record the events of the Roanoke house, but they never expect what happens next. While the couple is recording with their GoPros, they are attacked by the ghosts from Roanoke. The couple tries desperately to fight back against the spirits, but it ultimately does not work out for them.
The first-person perspective adds a level of realism that makes this scene so haunting. The audience can see what is happening in front of them, making it more terrifying than any other scene on AHS.
Scroll Down for Comments and Reactions