The Best Selling Gothic Novel Comes To Live With 'Don't Kill Me': Showing On Netflix This February
News
>
The Best Selling Gothic Novel Comes To Live With 'Don't Kill Me': Showing On Netflix This February
'Don't Kill Me (Non Mi Uccidere)' is a 2022 Italian Horror Drama Film Starring Alice Pagani and Rocco Fasano. The majority of the Netflix teen series 'Baby' is directed by Andrea De Sica, who is also shooting a horror film based on a bestselling Gothic novel, 'Non Mi Uccidere,' aimed at the same age group as the show.
In the book written by late cult author Chiara Palazzolo entitled 'Don't Kill Me', Mirta, a 19-year-old girl named Mirta, dies of a heroin overdose alongside her older lover, Robin. She eventually resuscitates on her own, only to discover that she must consume humans in order to live and preserve the memories of Robin's love.
'Don't Kill Me (Non Mi Uccidere)' Release Date And Trailer
'Don't Kill Me (Non Mi Uccidere)' hits Netflix on February 20, 2022. You can catch the teaser for the movie right here:
DON'T KILL ME - Non mi uccidere Official Trailer | Andrea De Sica
About The Director Andrea De Sica
De Sica made his directorial debut with 'Children of the Night,' a coming-of-age film set at an upper-crust boarding school that dabbled with horror themes, before directing 'Baby,' which is about teen prostitution in Rome.
He defined 'Uccidere' as more of a 'strange coming of age' narrative than a full-fledged horror picture, describing it as a 'romantic and disturbing story of a young woman who dies and then resuscitates for love.'
The same group of young Italian screenwriters that developed 'Baby' are working on the 'Uccidere' screenplay with De Sica, 37, and veteran Italian writer and producer Gianni Romoli, who purchased the rights to the book, which is part of a trilogy, is also a member of the writing team.
NON Mi Uccidere is being produced by Vivo Film, a Rome-based indie that has produced films such as Laura Bispuri's 'Sworn Virgin,' Susanna Nicchiarelli's 'Nico, 1988,' and the upcoming 'Siberia' on the festival circuit.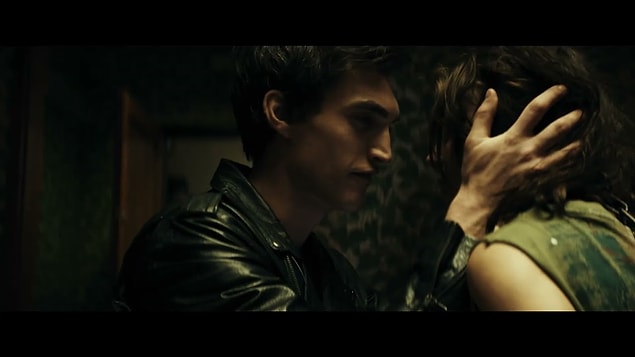 'Don't Kill Me (Non Mi Uccidere)' Synopsis
With her boyfriend, Robin (Rocco Fasano), by her side, Mirta (Alice Pagani) had it all. The two of them, on the other hand, both overdose on drugs and die as a result.
Mirta comes back to life without Robin in a tragic twist of fate, but something has changed. She is unable to continue her usual existence and realizes that she is enslaved to something far more sinister than she could have ever imagined.
She's persuaded she has to eat human flesh in order to keep going in her life. Will Mirta be able to accomplish the unimaginable and survive by eating other people?
'Don't Kill Me (Non Mi Uccidere)' Cast
'Don't Kill Me' is an Italian Film which stars Alice Pagani, Rocco Fasano, Silvia Calderoni, Fabrizio Ferracane, Sergio Albelli, Giacomo Ferrara, and Anita Caprioli.
Are you intrigued by the story of 'Don't Kill Me'? Please write down your thoughts in the comments below.