News
'The Amazing Spider-Man' Will Land on Netflix In June - Know the Details
'The Amazing Spider-Man' Will Land on Netflix In June - Know the Details
One of the most loved superheroes of all time is about to land on Netflix in June. Andrew Garfield stars as Peter Parker, the web-slinging superhero in 'The Amazing Spider-Man'. We see Peter Parker in this entry go up against The Lizard. In the film, after Parker is bitten by a genetically altered spider, he gains newfound, spider-like powers and ventures out to save the city from the machinations of a mysterious reptilian foe.
'The Amazing Spider-Man' is a 2012 American superhero film based on the Marvel Comics character Spider-Man and shares the title of the character's longest-running comic book series of the same name. It is the fourth theatrical Spider-Man film produced by Columbia Pictures and Marvel Entertainment, a reboot of the series following Sam Raimi's 2002–2007 Spider-Man trilogy, and the first of the two The Amazing Spider-Man films.
'The Amazing Spider-Man' Release Date
'The Amazing Spider-Man' is about to land on Netflix on June 1st, 2022.
'The Amazing Spider-Man' Storyline
Peter Parker is an outcast high schooler who was raised by his Uncle Ben and Aunt May after his parents abandoned him as a child. Peter, like most teenagers, is trying to find out who he is and how he came to be who he is. When Peter discovers a mystery bag belonging to his father, he embarks on a mission to learn more about his parents' disappearance, which leads him to Oscorp and Dr. Curt Connors' lab, his father's former collaborator. Peter will make life-altering choices to use his powers and change his destiny to become a hero when Spider-Man collides with Connors' alter ego, The Lizard.
'The Amazing Spider-Man' Cast and People Behind the Film
The film was directed by Marc Webb and written by James Vanderbilt, Alvin Sargent and Steve Kloves from a story by Vanderbilt, and stars Andrew Garfield as Peter Parker / Spider-Man alongside Emma Stone, Rhys Ifans, Denis Leary, Campbell Scott, Irrfan Khan, Martin Sheen, and Sally Field.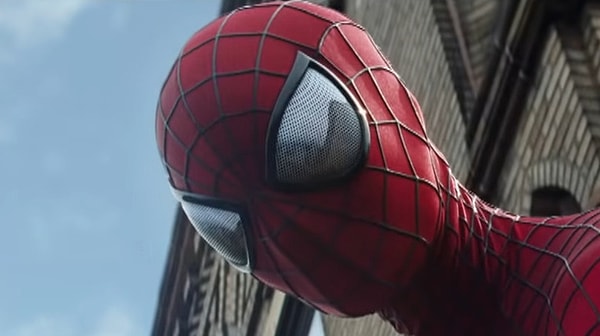 'The Amazing Spider-Man' Production Details
After the cancellation of Spider-Man 4 in January 2010, director Sam Raimi's Spider-Man film series, which initially starred Tobey Maguire as the eponymous superhero, began work on the film. Columbia Pictures chose to revive the brand with the same production team with Vanderbilt returning to write the next Spider-Man feature, with Sargent and Kloves also contributing to the script. The major characters were cast in 2010 during pre-production.
New designs, such as artificial web-shooters, were inspired by the comics. Principal photography began in December 2010 in Los Angeles with the Red Digital Cinema Camera Company's RED Epic camera before relocating to New York City. In April 2011, the film went into post-production. Sony Pictures Imageworks handled CGI effects, while 3ality Technica handled 3D image processing.
This was also James Horner's final American film to be scored and released during his lifetime, three years before his death in an airplane accident on June 22, 2015, as well as the penultimate film for both production designer J. Laura Ziskin, one of the producers, died on June 7, 2012, and Michael Riva died on June 12, 2011. J. Django Unchained, Michael Riva's last film as a production designer, was released five months later, and The Butler, produced by Ziskin, was released one year later in 2013.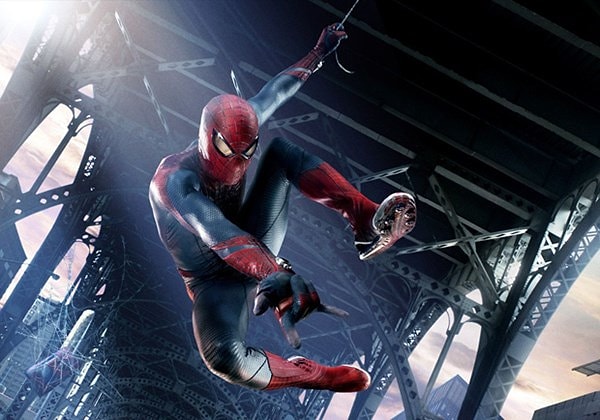 Sony Pictures Entertainment, among other things, created a promotional website, released numerous previews, and launched a viral marketing campaign. Beenox and Activision collaborated on a video game. The picture premiered on June 30, 2012, in Tokyo, and was released in 2D, 3D, and IMAX 3D formats in the United States on July 3, ten years after Spider-Man (2002). Critics praised Andrew Garfield's acting, Webb's direction, the visual style, James Horner's musical soundtrack, and the realistic re-imagining and characterization of the main character, although they questioned the quantity of underdeveloped story-lines, pointing out the film's deleted scenes.
The film was a box office hit, grossing $758 million worldwide and ranking seventh in 2012. On May 2, 2014, a sequel, The Amazing Spider-Man 2, was published. Garfield and Ifans reprised their roles in the Marvel Cinematic Universe film Spider-Man: No Way Home (2021), which dealt with the universe and connected the Raimi and Webb movies.
Are you looking forward to the release of 'The Amazing Spider-Man' on Netflix? Please share your opinions in the comment section below.
Scroll Down for Comments and Reactions