News
Stranger Things Season 5: Release Date, Plot, Cast, and Trailer
Stranger Things Season 5: Release Date, Plot, Cast, and Trailer
After Stranger Things Season 4 ended, actor David Harbour, also known as Jim Hopper in the said series, said that they will start shooting for Season 5 next year. He also added that they're finishing writing the ending of the known magical series. Stranger Things fans have mixed emotions about the final chapter that will conclude the show. 
Stranger Things Season 5 Plot
In the final episode of the last season, Hawkins is slowly crumbling down and the Upside Down that Vecna created is creeping into the real world slowly and can be seen in the green field of Hawkins. Will confirms that Vecna isn't dead and he can still feel his presence even though Nancy tried her best to shoot him with a shotgun. And in Season 5, a time jump will happen and the Hawkins High students will  be a little older than before.
Stranger Things Season 5 Release Date
Even though Stranger Things writers spoiled us with some information regarding the series, there is still no fixed date when the series will air for the public. As we can all remember, the intervals between the past seasons were 2-3 years. Based on that information, we can expect that the last season will be released around 2023 or 2024. Netflix's Head of Scripted Series for the U.S. and Canada confirmed that all episodes in Season 5 will be released all at once at the to-be-announced release date.
Cast and Who will be Returning in Stranger Things Season 5
As we all know, the last season of this series will focus on the original characters, so we expect that Eleven, also known as Eleven or Jane Hopper, will still be played by Millie Bobby Brown. Her boyfriend, Mike Wheeler, will still be portrayed by Finn Wolfhard, and Mike's three best friends, Will Byers, Noah Schnapp, and Gaten Matarazzo as Dustin Henderson, and Caleb McLaughlin as Lucas Sinclair, Max's boyfriend. Also, the last victim of Vecna, Max Mayfield, to be played by Sadie Sink, revealed that she doesn't still have any idea of Max's storyline in the last season.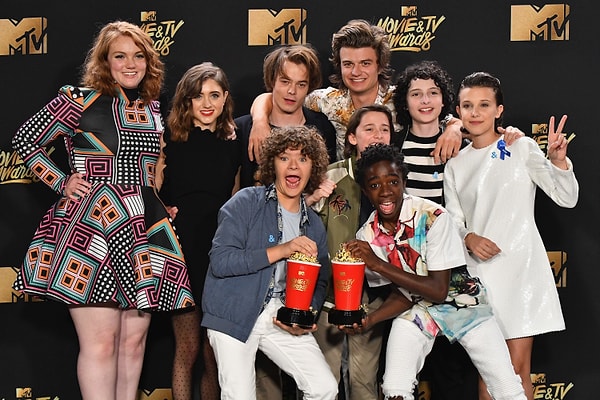 Spoiler Alert! For those fans who watched season 4 already, we all know that Dr. Brenner was shot multiple times, and it'll be surely accepted that he won't come back in the last season if season 5 focuses on the present. We also all know that Eddie Munson, who is portrayed by Joseph Quinn, will not return because of the sad ending in Season 4, but he spoiled us by saying that a cameo will not be out of the question, so we can hope that we will still see him for even just a second on the screen.
In an interview, Paul Reised, the actor of Dr. Owen, answered in an interview that he doesn't know if he will still be included in the last season because, as far as he can remember, after Dr. Brenner was killed, the scene changed and he did not come back to the lab and proceeded to the destroyed Hawkins. The main villain that we all know, Jamie Campbell Bower, will still play Vecna, One, and Henry Creel, and he teased us that he knows something about Season 5, so we can expect to see his return in Stranger Things as the main antagonist of all time.
Stranger Things 5 Final Season - Teaser Trailer | Netflix Series | TeaserPRO's Concept Version
Scroll Down for Comments and Reactions