News
Seohyun Of Girls' Generation Leads The Newest Romantic Comedy Korean Film 'Love And Leashes'
Seohyun Of Girls' Generation Leads The Newest Romantic Comedy Korean Film 'Love And Leashes'
Girls' Generation star Seohyun is the female protagonist of the highly anticipated original Korean romantic comedy film, 'Love And Leasheson' on Netflix. 
'Love and Leashes' will be Seohyun's big Netflix debut. She is paired by the former U-KISS member Lee Jung Young.
A 40-second teaser was already released by Netflix and watched by tons of Seohyun supporters last January 17th. it has been reported that it was viewed more than 62k times in only a few hours.
Love and Leashes | Teaser Trailer | Netflix
The teaser shows Seohyun leaning against an office desk, while silk ties, collars, and leashes spill out from a box on the floor. Brandishing a purple silk tie, she begins to wrap it around singer-actor Lee Jun-young.
Along with the teaser, Netflix has also revealed the release date which is on February 11th, and the cast and plot as well.
'Love and Leashes' is derived from the Naver webcomic Moral Sense by Gyeowool. Park Hyeon-jin wrote the story and also will be directing the film.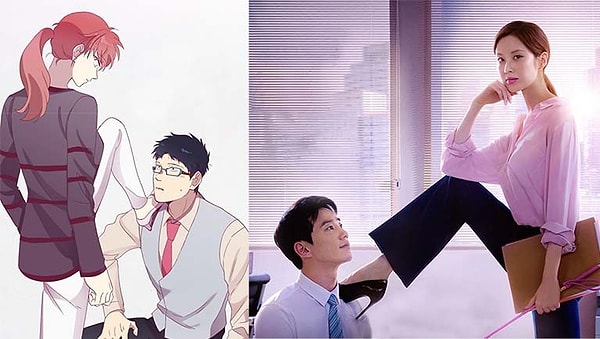 The Plot
The upcoming Netflix original rom-com K-drama movie 'Love and Leashes' is a cheerful, provocative, and unusual risque romance between two co-workers played by Seohyun as Ji-woo, the rookie dominant, and Lee Jung Young as Jun-young, the expert submissive. 
At work, Jung Ji Hoo is blunt and cold but admired by his female co-workers. One of them (Ji-woo) will unintentionally open a package and receive a dog leash in a delivery mix-up and found out her subordinate's fetish that will leave her bewildered. The two then enter a "contractual relationship that confers about consensual gratification, play, and pain," as the tag line of the movie refers.
Other Cast Members
Other cast members are Seo Hyun-woo, Kim Han-na, An Seoung-kyun, Lee Suk-hyeong, and Kim Bo-ra.
Are you looking forward to watch the 'Love And Leashes' movie on Netflix? Please let us know in the comments below.
Scroll Down for Comments and Reactions