News
'Selena + Chef' Returns to HBO Max for its Fourth Season
'Selena + Chef' Returns to HBO Max for its Fourth Season
Congratulations to Selena Gomez as she returns to the kitchen for another instalment of Selena + Chef on HBO Max. The streaming platform revealed the news when the series was renewed in November 2021, a few days after the third season launch. 
Selena + Chef launched in 2020, in the middle of the COVID-19 pandemic and immediately grew into a favourite TV show up to date. Selena Gomez used the opportunity of lockdown and curfews to learn how to cook through the best legendary chef in the world. 
Besides cooking, the series was a breakthrough for goodness, with each chef pinpointing a charity of their choice.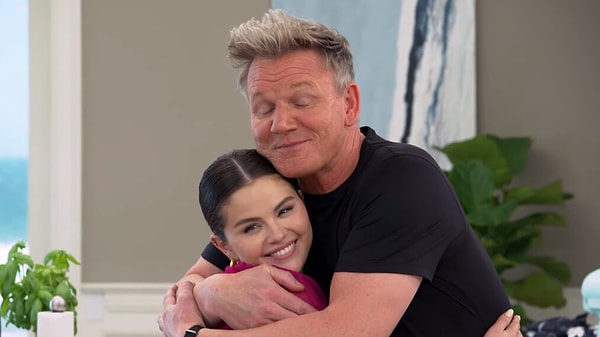 'Selena + Chef' Ratings
Across twenty-six NGOs, Selena + Chef has managed $400,000 in charitable donations. It also garnered several TV and MTV Movie Awards. 
The series has managed an outstanding 8.3 out of 10-star rating on IMDb and a 96% average audience score on Rotten Tomatoes for the previous seasons. No wonder it received a renewal for its fourth season earlier much more quickly than expected.
More About 'Selena + Chef' Season Four
This fourth season sees Gomez in her magnificent Malibu beach house with friends and family as she resumes her cooking moments with legendary chefs. 
Unlike the previous seasons where the cooking happened virtually, it's slightly different for season four, where one of the characters will interact one-on-one with Gomez. 
Like a norm, each chef will pinpoint a different charity in each episode. With tasty meals, fun moments, and a meet-up with your dearest chefs, everybody's set for season four.
Who Features in 'Selena + Chef'
The list of impressive chefs joining Selena Gomez on season four includes Gordon Ramsay, Matty Matheson, Rachael Ray, Priya Krishna, Paola Velez, Nick DiGiovanni, Ludo Lefebvre, Kristen Kish, Devonn Francis, and Adrienne Cheatham. 
Each chef will present their unique cooking styles to the table throughout the ten-paid Selena + Chef season four.
Besides starring, Gomez chief produces the show for July Moon productions alongside Aaron Saidman and Eli Holzman for The Intellectual Property Corporation, Melissa Stokes, and Leah Hariton. 
Gomez also expressed her thoughts regarding the upcoming season: 'I am anticipating another season in the kitchen with the world's most beloved chefs; hopefully, my skills have upgraded. Essentially, we've managed to accumulate money for impressive charitable organizations.'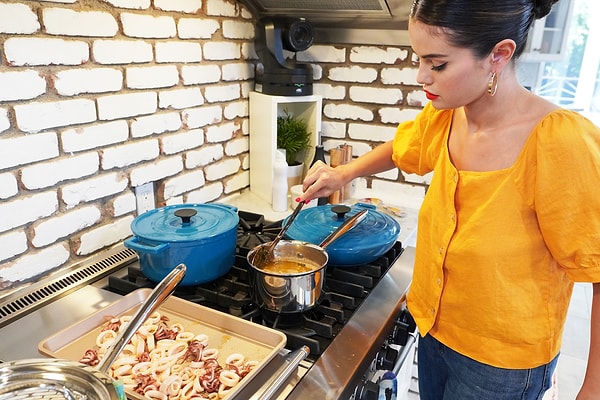 Release Date and Trailer
Selena + Chef season four debuts on Thursday, August 18th, with three episodes, plus three more on August 25th, and finally four on September 1st, totalling ten great episodes. 
Fans can watch the official trailer from HBO Max's primary YouTube Channel for more descriptions.
Scroll Down for Comments and Reactions