News
Ryan Murphy's 'The Watcher' Renewed for a Second Season as 'Monster' Series Becomes an Anthology
Ryan Murphy's 'The Watcher' Renewed for a Second Season as 'Monster' Series Becomes an Anthology
There's something about eerie haunting stuff that makes it hard to resist. Am I right?!
Following the enormous success of Ryan Murphy's recent series installments Monster: The Jeffrey Dahmer Story and The Watcher, Netflix decided to give the audience what it craves, more monsters and a second season of The Watcher.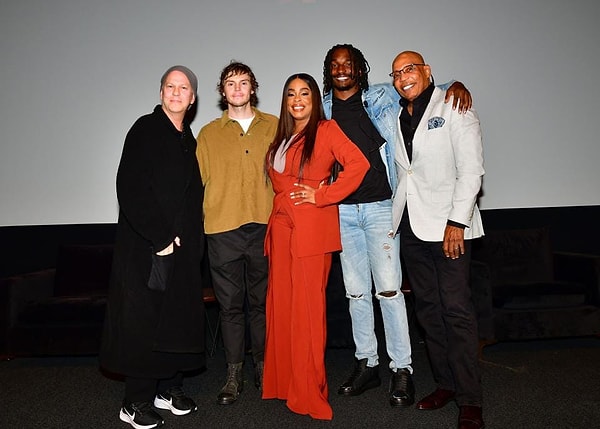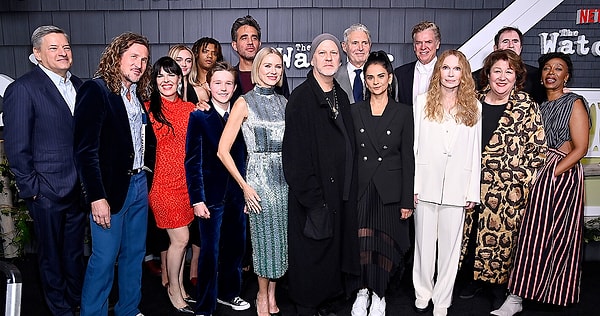 Good News Indeed!
Netflix greenlit two more installments of the Monster series which will focus on new but equally monstrous entities like Jeffrey Dahmer. 
The true crime show, The Watcher, has also been renewed for a second season. 
Bela Bajaria, the head of Global TV on Netflix, issued a statement praising the success of Ryan Murphy and Ian Brennan's creations. 
She said, 'Audiences can't take their eyes off Monster and The Watcher. The creative team of Ryan Murphy and Ian Brennan on Monster, along with Eric Newman on The Watcher are masterful storytellers who captivated global audiences. The back-to-back force of these two series is due to Ryan's distinct original voice, which created cultural sensations, and we are thrilled to continue telling stories in the Monster and Watcher universes.'
Ryan Murphy and Ian Brennan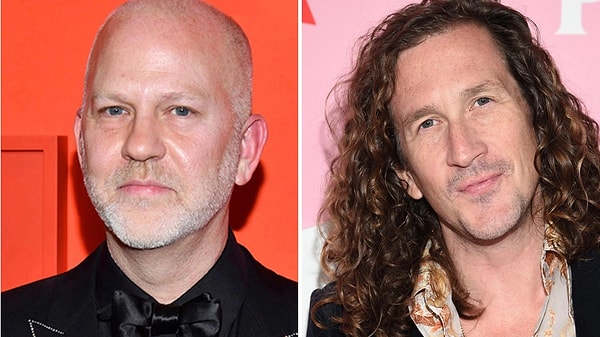 The Duo Series Breakout Success
Monster: The Jeffrey Dahmer Story had accumulated close to 1 billion view hours as of November 1st, making it the second most popular English show on Netflix. It is also the seventh most-watched show in the U.S. in one week and has held the streaming charts' #1 position for three consecutive weeks before being overtaken by The Watcher.
The Watcher equally blew up on the platform, rocketing to the top on the Netflix charts after a week of its launch. Now The Watcher rests at #2 on the English language charts, falling behind the drama series From Scratch, starring Zoe Saldaña in the lead. 
Murphy has been one of Netflix's most reputable creators since he drew a contract with the streamer in 2018. His past projects, including Ratched, The Politician, Halston and Hollywood, didn't break out like his 2022 creations.
'Monster: The Jeffrey Dahmer Story' Controversies
The highly-rated documentary drama series based on the infamous serial killer, necrophilia, and cannibal Jeffrey Dahmer has come under fire since its September debut.
One of its controversies is that the show's creators didn't contact the victims' families before embarking on a project based on actual traumatizing events.
Rita Isbell, the sister to the late Errol Lindsey, a 19-year-old who was murdered by Dahmer, told Insider that she was never informed about the show. "I feel like Netflix should have asked if we mind or how we felt about making it. They didn't ask me anything. They just did it." Isbell's statement at Dahmer's 1992 sentencing is replicated word-for-word in the drama. 
Lindsey's cousin Eric Perry mentioned on Twitter that though Netflix wasn't obligated to contact victims' families because the ordeals are public record, the way the show was portrayed re-traumatized the loved ones of Dahmer's victims. 
Shirley Hughes, the mother of the late Tony Hughes, also voiced her displeasure with how the series handled her son's harrowing story. 'It didn't happen like that. I don't see how they can use our names and put stuff out there like that without permission,' she told The Guardian. 
The show's sixth episode, titled 'Silenced', focused on the 31-year-old deaf victim of Dahmer, including his relationship with his loved ones and the disguised white queen, who eventually killed him despite forming a promising connection.
Netflix (2022) Against Rita Isbell (1992)
Tony Hughes and Jeffrey Dahmer 'Dated' in 'Monster'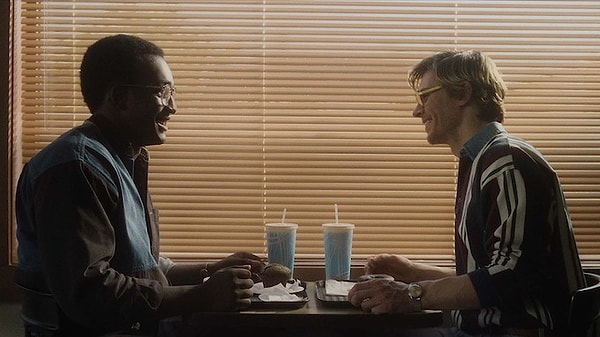 Ryan Murphy Defends the Backlash Against 'Monster: The Jeffrey Dahmer Story'
In defense against complaints by some of Dahmer's victims' families, Murphy indicated that he and his team reached out to around 20 families and friends during the three and a half years of intensive research, but none responded. In return, they relied heavily on efforts to uncover the truth about the victims. 
Besides that, Murphy offered to pay for a victim memorial, which was covered in the show's final episode, where Glenda Cleveland vehemently advocated for it to no avail. 
'I would be happy to pay for it myself. I think there should be something, and we're trying to get ahold of people to talk about that. There's some resistance because probably they think the park would attract people interested in paying homage to the macabre, but I think something should be done,' he said in New York Times.
Ryan Murphy Disapproves of Dahmer LGBTQ Tag Removal
Just a couple of days after the premiere of The Jeffrey Dahmer Story, Netflix removed its LGBTQ tag amid social media backlash against the show's upsetting theme. 
Murphy questioned Netflix's move, claiming that not every gay story has to end happily. 'I didn't like it when Netflix removed the LGBTQ tag from Dahmer. I asked why they did it, and they responded that people were upset due to its disturbing story. I was like, well yeah, it was a story about a gay man and his gay victims,' he confessed.
The streamer uses the LGBTQ tag to depict gay, lesbian and queer content in a positive light. However, the owner of Ryan Murphy Productions expressed that he doesn't believe all gay stories should be happy.
Scroll Down for Comments and Reactions