News
Robert Downey Jr. Net Worth and a Look on the List of His Properties
Robert Downey Jr. Net Worth and a Look on the List of His Properties
Robert Downey Jr. is an American actor, globally recognized producer, and singer from Manhattan, New York. He is most known for playing Iron Man/Tony Stark in the Marvel films, which earned him the third highest-paid actor in the world in 2021.
He began acting as a child because both of his parents worked in the entertainment industry. His mother, Elsie Ann, is an actress, and his father, Robert Downey Sr., is also a known actor, writer, and producer. When he appeared in his father's directed film Pound (1970), Robert first won praise.
Today, Robert Downey Jr.'s net worth is estimated to be $300 million. In this article, we'll learn more about his background and how he became one of the highest-paid stars in the history of Hollywood.
Quick Facts about Robert Downey Jr.
Plays characters who are oddly intelligent

Delivers sarcastic, funny lines while staying stone-faced

Has a unique drawling voice

Earned a total of $345.5 million playing Iron Man in Marvel movies; $500,000 for the first Iron Man, $10 million for Iron Man 2, and $70 million for Iron Man 3

Owns $50 million worth of properties, including a seven acres Malibu estate, another Malibu house, and a beachfront home in Manhattan Beach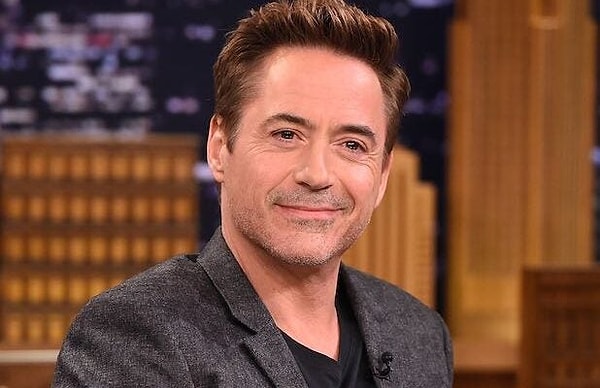 Robert Downey Jr. Early Life
Robert Downey Jr. was born in Manhattan, New York City, on April 4, 1965. He was raised in Greenwich Village with his father, Robert Sr., his mother, Elsie Ann, and his older sister, Allyson. Unfortunately, when he was 13 years old, his parents split, and he relocated to California with his father.
Downey Jr. went to Santa Monica High School with Rob Lowe, Emilio Estevez, Charlie Sheen, Holly Robinson-Peete, Ramon Estevez, Rene Estevez, and Dean Cain. When he was 16, he dropped out and returned to New York to pursue an acting career with his mother.
His mother, Elise, was the one who inspired him to perform, and at the age of five, he had already appeared in some of his father's films. However, Downey Sr. was a drug addict then, and Robert was exposed to drugs at the early age of six.
A Glimpse of His Personal Life
Robert Downey, Jr. has also had ups and downs in his career and personal life. He's had many issues with substance misuse, such as drugs and alcohol. Aside from that, he was known for his excessive partying. Downey Jr. has been jailed multiple times and has served time in prison for drug addiction.
On May 29, 1992, Robert married actress and singer Deborah Falconer. His drug abuse caused the marriage to end in 2001. Falconer left Downey, taking their son Indio with her. In 2004, they divorced. In November 2003, Downey met Susan Levin and proposed to her. They married in 2005 and had two children, Exton in 2012 and Avri in 2014.
He owes his addiction recovery to his wife, Susan. Downey has participated in 12-step recovery programs. He later returned to show business, appearing in popular projects such as 'Sherlock Holmes,' 'Tropic Thunder,' and the 'Iron Man' franchise.
Highlights from His Career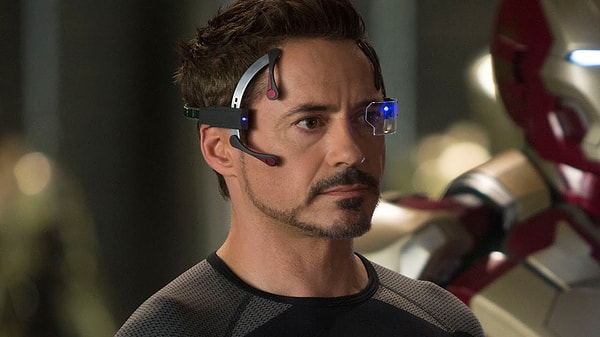 Despite the collapse of his career when he served time in prison and had many trips to rehab, Robert picked himself up and went back to acting. Here are some of Robert Downey Jr.'s most significant career highlights:
Films
Iron Man (2008), directed by Jon Favreau

Sherlock Holmes (2009), directed by Guy Ritchie

Chaplin (1992), directed by Richard Attenborough 

Due Date (2010), directed by Todd Phillips

Avengers: Age of Ultron (2015), directed by Joss Whedon

Trophic Thunder (2008), directed by Ben Stiller

Kiss Kiss Bang Bang (2005), directed by Shane Black

Fur: An Imaginary Portrait of Diane Arbus (2006), directed by Steven Shainberg 
Discography
Smile (1992) Chaplin Soundtrack

Broken (2005) Kiss Kiss Bang Bang Soundtrack
TV Shows
Nominations
Academy Awards (1993, 2009)

Primetime Emmy Awards (2001)

American Comedy Award (2001)

Chlotrudis Award (2007)

Gold Derby Awards (2009, 2006)

Prism Awards (2010)
Awards
Golden Globe Awards (Sherlock Holmes, Best Actor in 2010, and Shorts cuts, Best cast in 1994)

BAFTA Film Award (Chaplin, Best Actor in a leading role in 1993)

MTV Awards (The Avengers, Best Fight in 2013 and 2015)

Saturn Awards, Boston Society of Film Critics Awards     (2008, 1997)

Kids Choice Awards (Iron man 3, Favourite male butt kicker, 2014)
Career With Marvel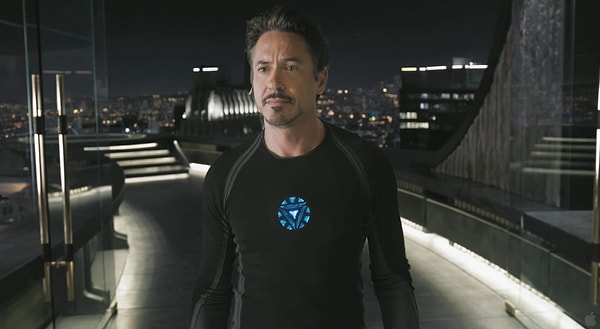 Downey was cast as Tony Stark in the blockbuster film Iron Man in 2007 due to the encouragement of director Jon Favreau. The film had minimal expectations at the time, and Downey Jr. was only paid $500,000 for the role.
However, the film unexpectedly grossed over $580 million at the box office. The popularity of the Marvel Cinematic Universe (MCU) boosted Downey Jr.'s net worth. Downey earned a stunning 75 million dollars from his base wage and a percentage of revenues for his role in Avengers: Endgame.
Robert Downey Jr.'s Net Worth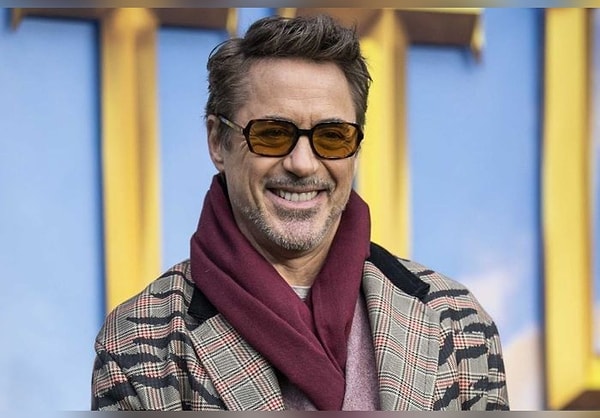 Downey's net worth is estimated to be $300 million in 2023 due to his consistent work as an actor, film producer, screenwriter, and singer-songwriter. In fact, he was on Forbes' list of highest-paid actors in 2014-2015, earning $80 million.
Here's a glimpse of his net worth:
Net Worth: $300 million

Monthly salary: $2 million+

Annual income: $20 million+
List of Properties
Robert's real estate holdings alone are worth $40–50 million. He has many houses in the Los Angeles region, including a $4 million mansion in Santa Monica, a $2.5 million home in the Pacific Palisades, and a beachfront home in Manhattan Beach.
In addition, he invested $13.44 million in 2019 to purchase a seven-acre Malibu house with equestrian amenities. He also bought another home in Malibu for $4 million in 2017. Not only that, but Downey also owns several residential and commercial properties in Venice, California.
Car Collection
It's no wonder that Downey owns many of the world's most exquisite luxury vehicles, given his million-dollar net worth.
Among his remarkable vehicles are a Corvette, a Ford F150, a Porsche, a Mercedes-Benz wagon, a 2011 Volkswagen GTI, a 1970 Boss 302 Mustang, a 1970 Mercedes-Benz Pagoda, and an NSX Roadster.
Robert Downey Jr. is one of Hollywood's most accomplished actors. His popularity arises mainly from his portrayal as Tony Stark/Iron Man in the Marvel franchise. His million-dollar net worth reflects his efforts and successes in the film industry. This proves how he has been a great performer and a phenomenal star.
Scroll Down for Comments and Reactions