News
'Raised By Wolves' Season 2: Don't Miss This Highlight of Early 2022 Sci-Fi
'Raised By Wolves' Season 2: Don't Miss This Highlight of Early 2022 Sci-Fi
Earlier in March, HBO Max's Raised By Wolves ended its second season. Though the first season reviews were far from perfect, the 2020 sci-fi series captivated viewers with intense violence and thoughtful meditations on humanity. With the conclusion of Season 2, Aaron Guzikowski and the Raised by Wolves team prove they have plenty to offer the world in high-level sci-fi concepts. Though there is no word on Season 3, the critical response seems strong enough to warrant a renewal from HBO.
Plot of 'Raised by Wolves'
In a future where Earth has expired, humans divide by religious beliefs. Amid the ensuing war, an atheist faction sends out androids to another planet for the survival of the human race. The two androids, called Mother and Father, take on the task of raising humans from embryos in the name of science, lonely but diligently starting the world over on a seemingly uninhabited planet. Of course, nature often defies the will of man, and things don't go as planned, especially with the arrival of the surviving religious faction to the same planet.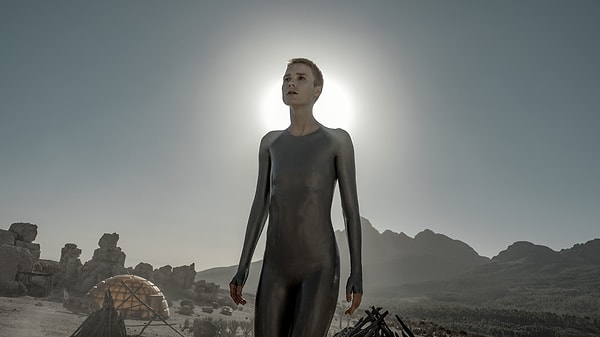 Creators of 'Raised by Wolves'
Aaron Guzikowski, the creator of Raised by Wolves, only has a few film credits to his name, but they are all intriguing releases. His other show was The Red Road, a SundanceTV drama regarding conflicts with the Ramapough Lenape Nation people in New Jersey. The show ran for two seasons led by Jason Momoa and Martin Henderson, with slightly worse reviews and less success than his new show. Guzikowski's best-known screenwriting credit is for Prisoners, the Denis Villeneuve-directed thriller starring Hugh Jackman and Jake Gyllenhaal.
Ridley Scott directed the first two episodes of Raised by Wolves. He is known in the science fiction world for Alien, Blade Runner, and The Martian.
Cast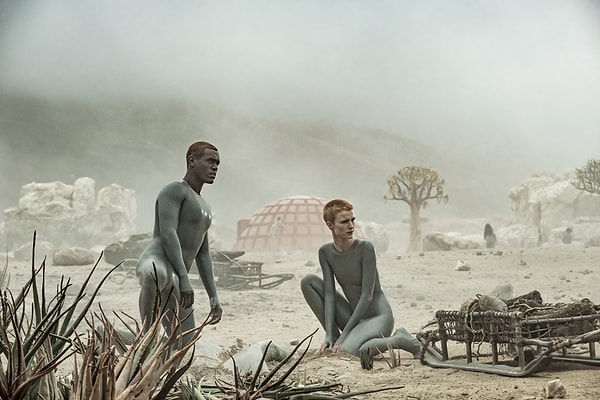 Praise for Season 2
Season 2 of Raised by Wolves hones its precision in portraying the question of humanity in robots. As the androids go about their mission, the viewers see whether or not they are capable of undergoing emotional change and how that impacts the development of their children. In the human characters on the show, the relationship between belief in science and a higher power creates exciting conflict.
Watch all two seasons of Raised by Wolves on HBO Max, streaming now!
Scroll Down for Comments and Reactions