News
Pokemon Scarlet and Violet Release Date Confirmed
Pokemon Scarlet and Violet Release Date Confirmed
The next mainstream Pokemon games have been revealed to be Pokemon Scarlet and Pokemon Violet and they are set to be released in late 2022 for the Nintendo Switch. The announcement was made by the company during their annual Pokémon Day celebration last February 27.
Due to the release and success of the spinoff game Pokémon Legends: Arceus and the remakes of Platinum and Pearl, nobody was expecting Gamefreak and Nintendo to release a new game so early. Not to mention that these are mainstream games that will be the 9th Generation.
Pokemon Scarlet & Violet World
Pokemon Scarlet and Pokemon Violet will offer an open-world experience, meaning you can freely roam a vast world and go from town to town and city to wilderness without any transitions. Players can go on a dazzling adventure in the new region inspired by the real-world Iberian Peninsula from southwestern Europe. So get ready to say "Hola!" to a brand new Spain-inspired adventure.
We might be seeing the same format as  Pokémon Legends: Arceus where there are no random encounters. Instead, there will be Pokemon that can be seen literally moving in the wild waiting to be fought and caught. This might be hinting us and giving us a clearer picture of the franchise's future games.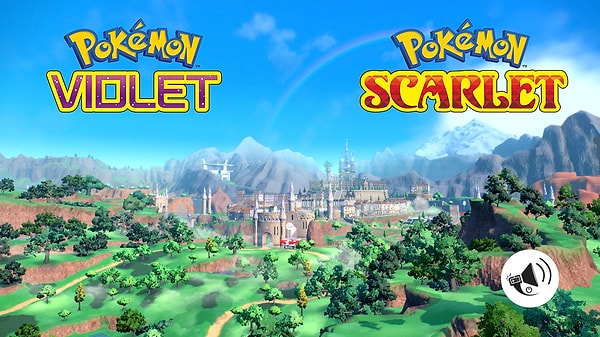 Pokemon Scarlet & Violet Starters
The three starter Pokemon for the new region have also been revealed. Trainers may choose from grass (Sprigatito), fire (Fuecoco), or water (Quaxly). Though we didn't have any peeks and leaks with their evolution line and we might have to wait till the game's release in the late parts of 2022.
Scroll Down for Comments and Reactions