News
Pietà: Michelangelo's Heartbreaking Tribute to a Mother's Loss
Pietà: Michelangelo's Heartbreaking Tribute to a Mother's Loss
Join us on a journey to Italy in 1499 as we explore the magnificent work of Michelangelo, one of the most significant painters and sculptors in the history of art. We will study the masterpiece called Pietà, created when the artist was just 24 years old, from a massive block of marble. Together, let's examine the intricate details of this stunning sculpture, which captures the profound grief of a mother losing her son.
As you know, we can access valuable works that people have traveled a long way and spent fortunes to see throughout history with one click...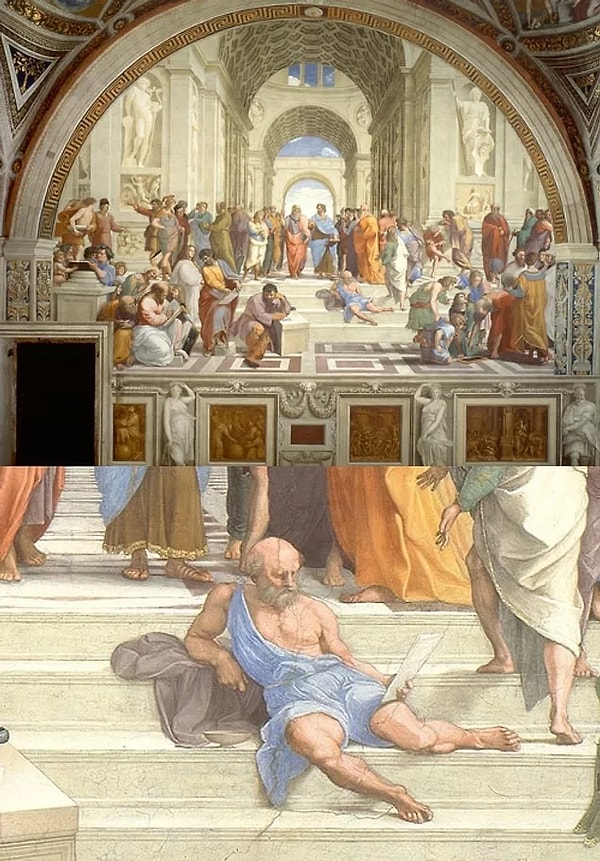 We are examining one of the most beloved works of Michelangelo, one of the most famous painters and sculptors in the history of art, who was born in Italy in 1475…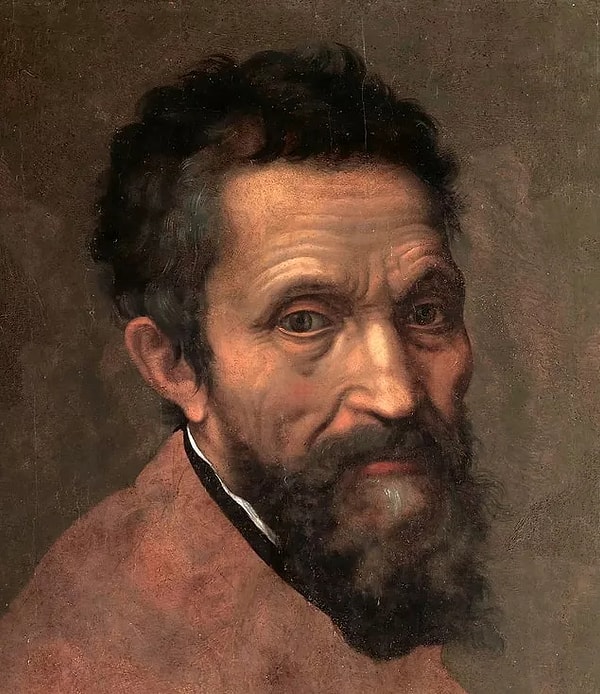 The work that Michelangelo made in 1499, when he was still a young amateur artist at the age of 24: Pietà!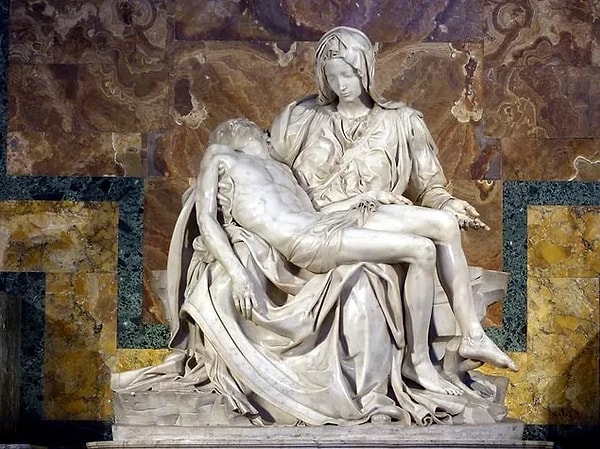 The Pieta is currently on display in St. Peter's Basilica in the Vatican. The work made of marble measures 174 cm x 195 cm.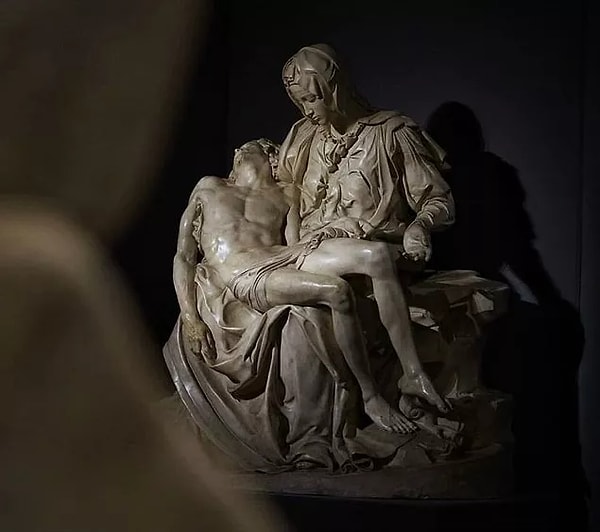 As you can imagine, the female figure you see in the statue is the Virgin Mary, and the dead body lying on her lap is the Prophet, Jesus…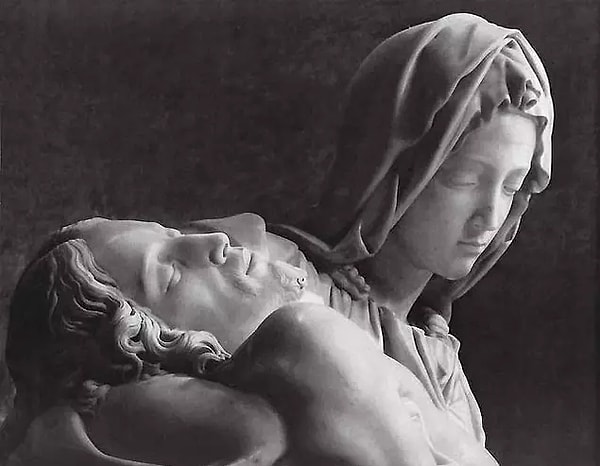 The most striking thing about this work is that every fine detail has been made with incredible care.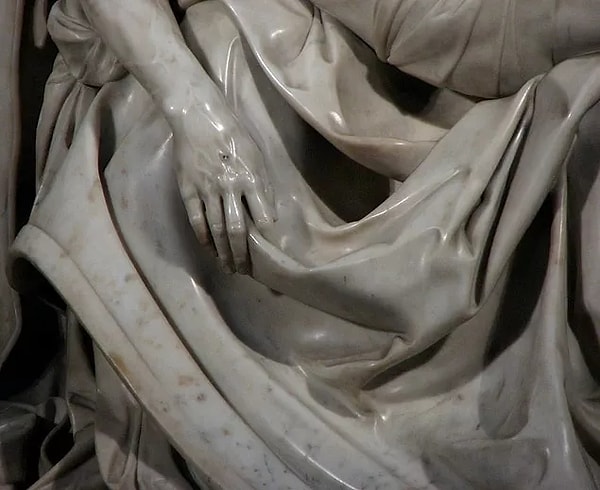 It does not escape the eyes that marble looks almost like real human skin, even the details of wrinkling clothes are not omitted.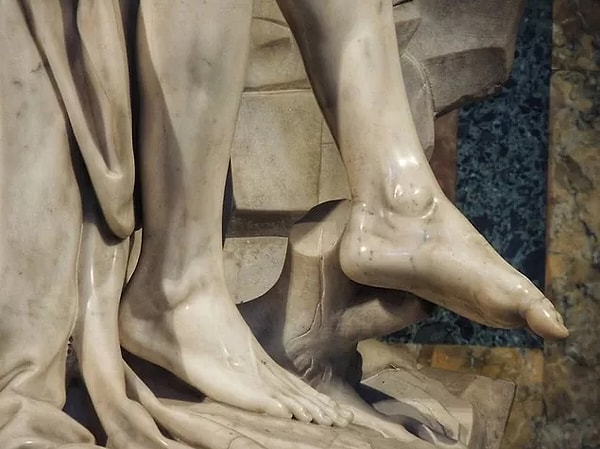 Now let's come to the meaning of the work ... Even if it doesn't attract attention at first glance, one of the most important points of this sculpture is that the Prophet Jesus is a huge man, even though he looks as small as a child on his mother's lap!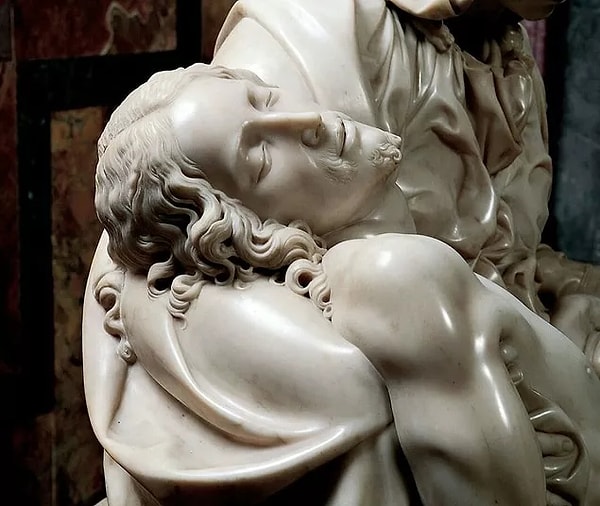 It is not a mistake that the sizes of mother and son look disproportionate, it is the very image that Michelangelo was aiming for!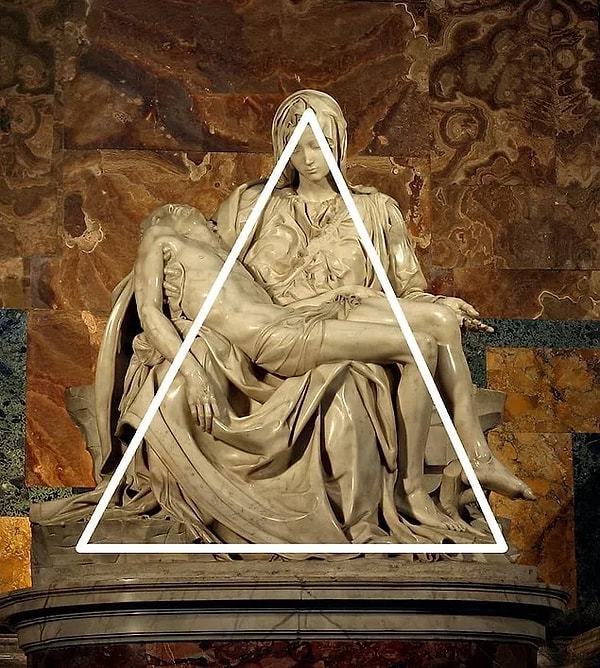 When we look closely, we notice that the Mary has not aged either, she looks like a young mother who has preserved her youth.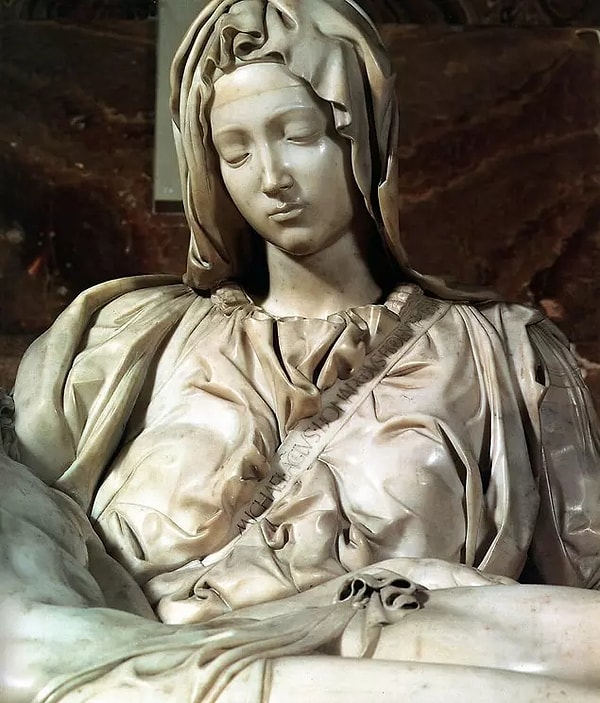 According to art historians, this work reveals that although Jesus is a religious figure, he looks like just a little boy on his mother's lap…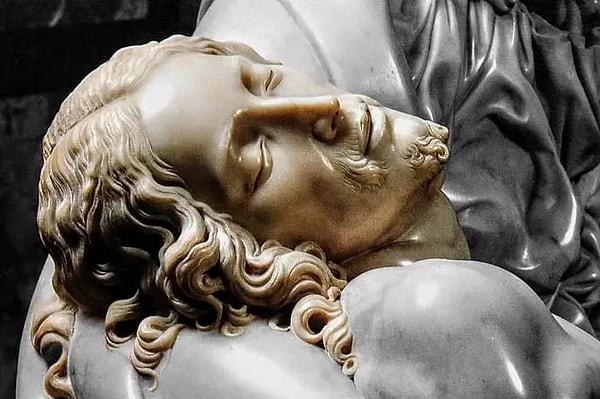 Let's also share a little fun fact with you: Pieta is the only work by the artist Michelangelo in which he engraved his own name!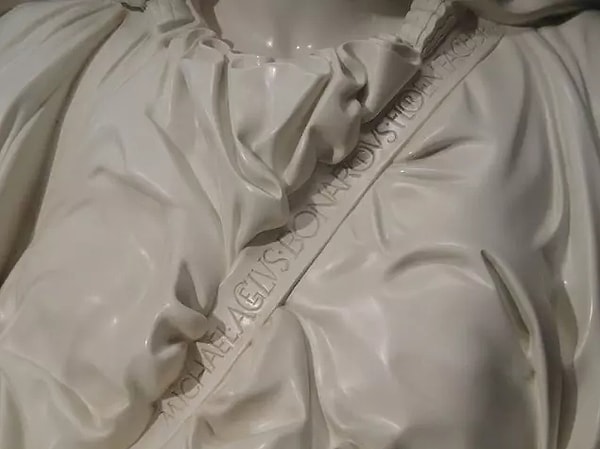 Another interesting fact about the work is that the geologist Laszlo Toth, who declared himself the Messiah in 1972, attacked Pieta with a hammer!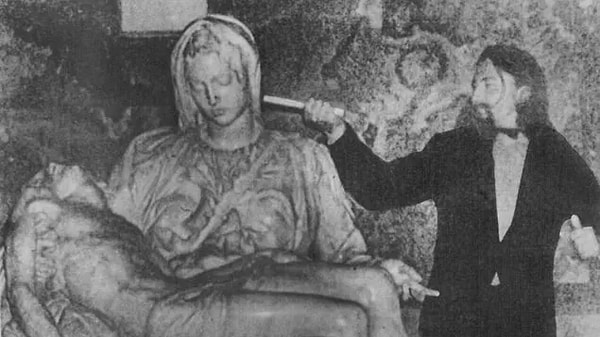 The part where the workers had the most difficulty during the restoration was the eyelids of Mary; they were reconstructed a total of 20 times!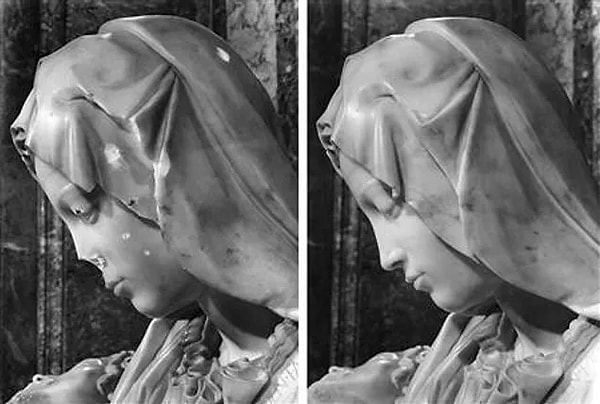 Finally, "What does Pieta mean?" in case you're wondering, it means compassion, mercy and pity in Italian.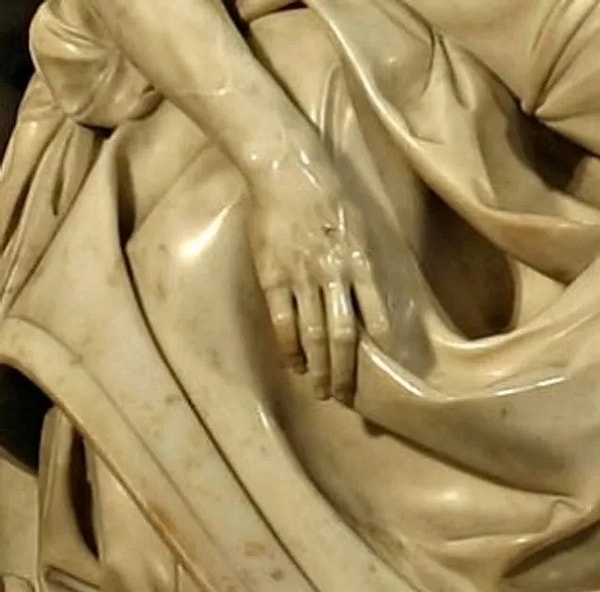 Would you like to see Pieta up close? Let's meet in the comments!
Scroll Down for Comments and Reactions