News
Oscars Check-In: 'The Worst Person In The World' Is Worth The Trip To The Theater
Oscars Check-In: 'The Worst Person In The World' Is Worth The Trip To The Theater
Though Norwegian writer/director Joachim Trier's new film was only nominated for two Oscars, they are big ones. The Worst Person In The World stands as an admittedly unlikely contender for Best International Feature Film and Best Original Screenplay. Constructed by simple means, this film explores the uncertainty of adulthood with a unique episodic structure, witty dialogue, and a keen eye for the nuances and bluntness of humanity. With comedy, romance, and drama in top form, The Worst Person In The World is one of the best non-English films of the year.
Plot of 'The Worst Person In The World'
Julie is an intelligent young woman with aspirations, though she cannot quite decide which career direction is the one for her. She starts as a medical student but then transfers to psychology and quickly abandons it to try out photography. All these new directions lead her across different social circles and boyfriends; after trying out a few of those as well, she comes across Aksel, who holds her attention longer than anything else in her life.
And all of this is just the beginning! Trier divides The Worst Person In The World into 12 chapters, a prologue, and an epilogue. With the setup out of the way, each chapter shows a scene from Julie's life, leading her through the ups and downs of discovering the difficulties of dating and adult life.
Production, Cast & Crew
Joachim Trier is best known for his Oslo Trilogy, which includes Reprise and Oslo, August 31st, in addition to The Worst Person in the World. The Norwegian actor Anders Danielsen Lie plays a prominent role in all three films, leading Oslo August 31st and playing Aksel in The Worst Person in the World.
Is 'The Worst Person In The World' Any Good?
If you treat this as a romantic-comedy, The Worst Person In The World is simultaneously thematically strong and completely non-traditional for the genre. As the audience hopes for Julie to find her way, we discover just how challenging everyday thoughts about life and death can be. Though not every viewer will see the film's message as profound, Trier's work here is undeniably thoughtful, turning adult humor and realistically-devastating human romance and drama into something cinematically engaging. Overall, The Worst Person In The World is an objectively clear choice for one of the hands-down best films of the year.
Where Can I Watch 'The Worst Person In The World?'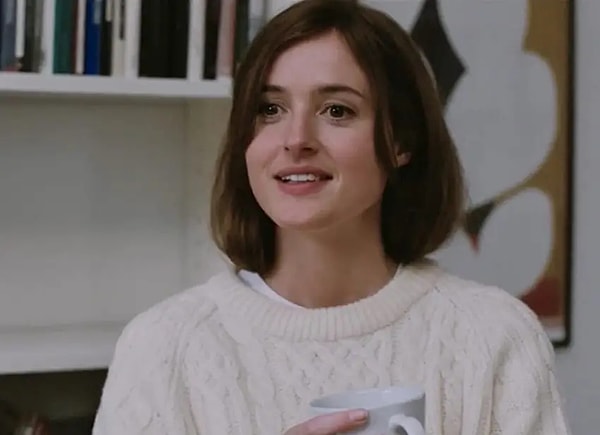 Scroll Down for Comments and Reactions