News
Oscars Check-In: Is 'Belfast' One of the Best Kenneth Branagh Movies?
Oscars Check-In: Is 'Belfast' One of the Best Kenneth Branagh Movies?
Receiving nominations for seven Oscars is no small feat, with Branagh's potential for Best Picture and Best Director making it particularly impressive. It's safe to say that, even without knowing the story, Belfast is a film worth the extra research. Add a historically vital premise, and it's now a guaranteed recommendation!
Plot of 'Belfast'
Set during the onset of The Troubles in Northern Ireland, Belfast follows a 9-year-old boy and his family as they struggle with the tension at home, ultimately dividing the Protestant family from their Catholic neighbors pushing for separation from the United Kingdom.
Writer/Director Kenneth Branagh
Originally most famous as a Shakespearean actor, Kenneth Branagh started directing back in 1989 when he directed himself as the lead role in an adaptation of Henry V. Belfast is Branagh's 18th film as a director, and also his most personal. He was born in Belfast in 1960 and left for England to escape The Troubles at nine years old.
Cast
Jude Hill - Buddy

Caitríona Balfe - 'Ma'

Jamie Dornan - 'Pa'

Judi Dench - 'Granny'

Ciarán Hinds - 'Pop'
Should I Watch 'Belfast?'
Belfast is a meaningful historical story inspiringly told, with a solid, affectionate screenplay from Branagh that keeps the events as realistic as possible despite the fictional characters. As the young main character's grandfather and grandmother, veteran performers Ciarán Hinds and Judi Dench shine as bright as ever, and Jamie Dornan gets a chance to atone for his tenure in the Fifty Shades trilogy. Belfast is not a revolutionary film by any means, but it is successful on all fronts, coalescing into an affecting story that one should not miss.
How Can I Watch 'Belfast?'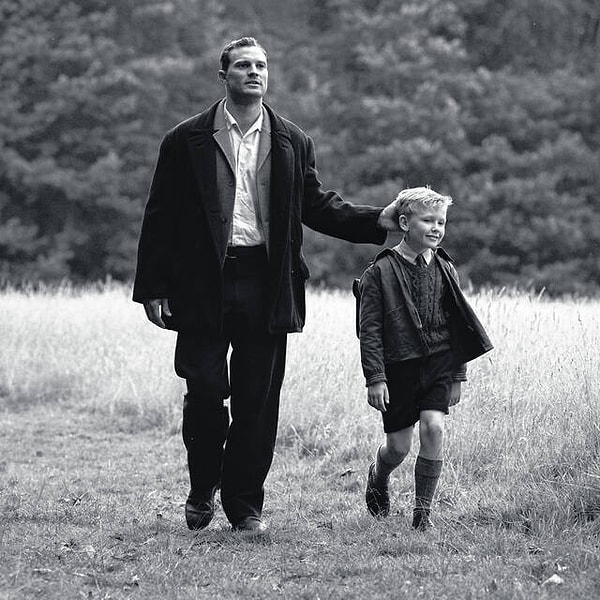 Scroll Down for Comments and Reactions