Norman Maclean's 'A River Runs Through It' Is Coming To Netflix In May!
'A River Runs Through It' is a 1992 American drama film directed by Robert Redford based on the 1976 semi-autobiographical novella with the same title by Norman Maclean, adapted for the screen by Richard Friedenberg. The film stars Craig Sheffer, Brad Pitt, Tom Skerritt, Brenda Blethyn, and Emily Lloyd.
The film received Academy Award nominations for Best Music, Original Score, and Best Adapted Screenplay, as well as Best Cinematography. The film grossed over $66 million worldwide and received positive reviews.
'A River Runs Through It' Release Date And Trailer
'A River Runs Through It' is set to arrive on May 1st 2022 on the streaming giant Netflix. Watch the trailer below.
'A River Runs Through It' Storyline
The story takes place in and around Missoula, Montana, and follows two Presbyterian minister's sons, one studious and the other rebellious, as they grow up and mature in the Rocky Mountain region between roughly World War I and the early days of the Great Depression, including a period during Prohibition.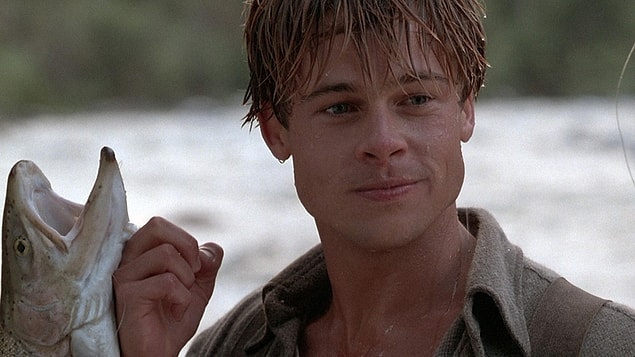 'A River Runs Through It' Cast
Craig Sheffer as Norman Maclean

Joseph Gordon-Levitt as Young Norman Maclean

Arnold Richardson as Old Norman (narrator's voice by Robert Redford)

Brad Pitt as Paul Maclean

Vann Gravage as Young Paul Maclean

Tom Skerritt as Reverend John Maclean

Brenda Blethyn as Clara Maclean

Emily Lloyd as Jessie Burns

Edie McClurg as Mrs. Burns

Stephen Shellen as Neal Burns

Nicole Burdette as Mabel (Native American woman)

Susan Traylor as Rawhide (woman with Neal)

Michael Cudlitz as Chub

William Hootkins as Murphy
Are you excited for the arrival of the film 'A River Runs Through It' on Netflix on May 1st, 2022? Let us know in the comment section below.