News
Michael Phelps Net Worth: How Wealthy is Olympic's "The Flying Fish?"
Michael Phelps Net Worth: How Wealthy is Olympic's "The Flying Fish?"
In the field of athletics, the thing that can commemorate the athletes' hard work and potential is the number of medals that hang on their necks. If you are to enter this professional field, several championships are shining before your eyes. Taking a place on the list of champions is the Olympic swimming champ, Michael Phelps, with a total of 28 medals.
As the legendary athlete who, at a very young age, could afford to enter the Olympic swimming team, it would only be natural for most fans to wonder how successful he became during and after his retirement. With so many people interested in the Olympics, this article was written to tell you about Michael Phelp's life before, during, and after his swimming battles. Eventually, you'll find out how rich the retired athlete is.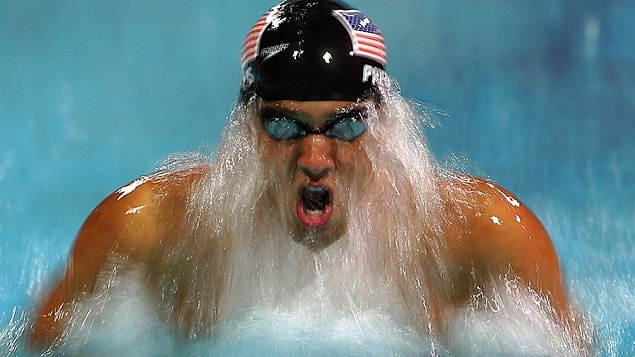 Phelp's Journey Before the Olympics
Michael Phelps is the youngest of Debbie Sue and Michael Sr.'s children. He was born in Baltimore, Maryland, on the 30th of June, 1985. He grew up with his two older sisters, Whitney and Hillary, both athletic individuals that inspired him to be a swimmer.
Phelps learned to swim at the age of 7 with the help of his sisters. During his 6th grade, he was diagnosed with ADHD, and swimming for Phelps is only an outlet for his uncontained energy. With the continued support of his sister, his hobby became his passion. By the age of 10, he was a title holder in the 100-meter butterfly category and had started his professional training under coach Bob Bowman at the North Baltimore Aquatic Club.
After graduating from Towson High School, Phelps began his summer Olympic training along with his education at the University of Michigan, where he studies sports marketing and management.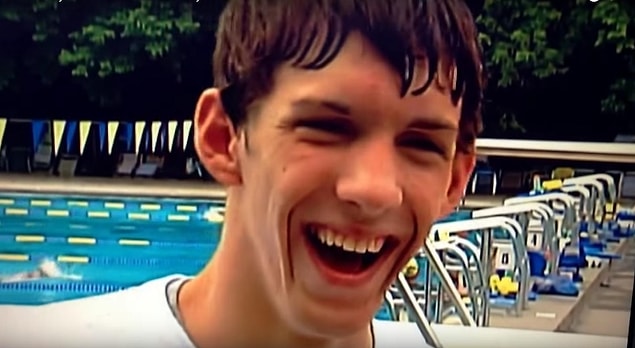 Phelps' Olympic Journey
At the age of 15, Phelps set a historic record as the youngest person to qualify for the USA Olympic team in the 2000 Summer Olympics. His debut as an Olympic swimmer did not earn him any medals, yet the following trials made him a swimming prodigy.
Being the youngest member of the swimming team did not restrain Philps from unleashing his full capacity, and in 2001, he broke the world record for the 200-meter butterfly category in the World Aquatics Championship Trials, making yet another history by becoming the youngest male ever to set a swimming world record.
Phelps, all throughout his Olympic career, would go breaking and setting world records to win the gold medals. Dominating the aquatic stage as the 2003 World Aquatics Champion, he swiped four golds, and two silvers, and broke five world records throughout the competition. Along with this, he also holds the all-time record for Olympic gold medals and completely dominates individual Olympic events. He earned a smashing total of 34 medals, of which 27 were gold, for the World Championships alone.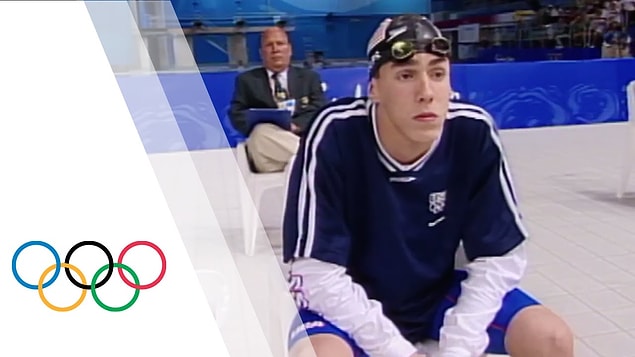 His aquatic dominance continued up to the Beijing Games in 2008, where he shattered the 1972 record of his fellow American swimmer Mark Spitz, which he held for 36 years. His 2012 Summer Olympics competition allowed him to withdraw all four golds and two silvers, followed by five more golds and a silver during the 2016 Summer Olympics held in Rio de Janeiro. Aside from the World Champions, Phelps would also join the Pan Pacific Champions, collecting a total of 21 medals, 16 of them gold, since 2002. From 2004 to 2016, Phelps collected a total of 28 Olympic medals, of which 23 were gold, establishing his legacy on the Olympic stage.
With all the medals hanging around his neck, brands from all over the world came running with the promise of sponsorship for the swimming superstar. In 2002, he sealed a deal with Speedo, which he left to sign for Aqua Sphere. In 2010, he was also scouted to sign with Under Armour. The deal he closed rewarded him with approximately $10 million in brand sponsorships and endorsements alone.
The year 2016, when Phelps's journey was publicly announced. However, the end of his journey showered him with cash prizes for his historic victories. Brand deals are still hoarded upon his Olympic exit; definitely, there is no shortage of sponsorship for the generational athlete. Included in the deals that Phelps has signed are Visa, Kellogg's Louis Vuitton, Under Armour, Call of Duty, Head and Shoulders, and a lot more to mention, all with the promise of sponsorships.
Every Michael Phelps 🇺🇸gold medal final lap!
Michael Phelps Net Worth
Phelps' reign in swimming attracted insane sponsorships, and his legacy made him one of the highest-paid Olympic athletes. His grand victories earned him a total net worth of $100 million as of November 2022, making him the 4th richest olympian worldwide.
Phelps owns several luxury cars as a token of his hard work. Some of his favorites are the classic Range Rover, the BMW 760Li, a Cadillac Escalade, and a Mercedes-Benz SL63. He also owns a 6,010-square-foot mansion with five bedrooms and six-and-a-half bathrooms in Scottsdale, Arizona. He sold this house in 2018 for $3.5 million and instantly replaced it with a grand home in Paradise Valley, Arizona. The house was built on 10,000 square feet, with a nice swimming pool for the retired swimmer to hang out in.
Although he is a retired swimmer, Phelps still does not freeze. His earnings still continue to grow through brand partnerships and bonuses, with an annual salary of $10 million. Additionally, he pursued his business interest to continue building up his swimwear brand, which is providing him with a massive $9.3 annual income. Apart from that, the retired swimmer also found another interest and worked as an author, producer, motivational speaker, and media influencer. Through this, Phelps continues to spread his talents and back up some of the aspiring athletes by sharing his expertise in his speeches and books. All in all, even though the legendary swimmer did not start as a medal sweeper in the first Olympics he entered, he became the young generation's inspiration to pursue their athletic careers.
Scroll Down for Comments and Reactions