Marilyn Monroe's 'The Asphalt Jungle' is Now Available on HBO Max
News
>
Marilyn Monroe's 'The Asphalt Jungle' is Now Available on HBO Max
About The Asphalt Jungle
Coming back to the order of the day, The Asphalt Jungle is a crime noir heist film based on a novel of the same name by W.R. Burnett. Directed by John Huston, the film narrates the story of a jewel heist in a Midwestern city. 
The Asphalt Jungle received four Academy Awards nominations and was chosen by the Library of Congress for preservation in the U.S. National Film Registry in 2008 as being aesthetically, culturally and historically important.
A recently released prison inmate of seven years Dix Handley devises a plot to steal jewels worth $ 1 million. Dix puts together a team of petty crooks to help with the robbery. They accomplish their heist until one of them gets hit by a stray bullet. Scrambling to pick up what is left of their robbery and get rid of the corpse, the men start to yield to the pressure of concealing the evidence amidst an investigation.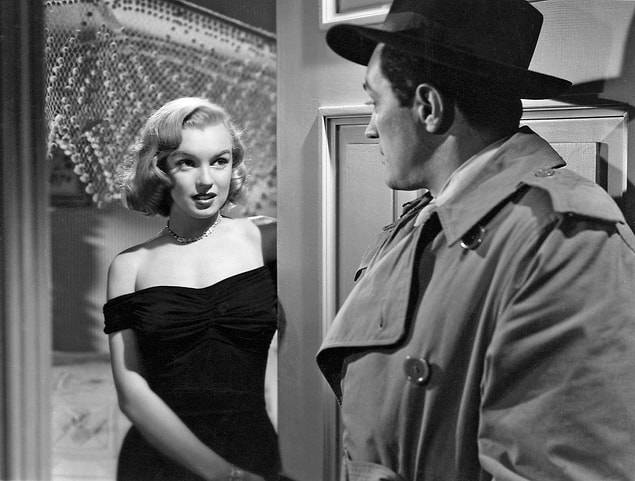 The Asphalt Jungle Rating
Though in black and white, this film has the right touch of drama, betrayal, deceit and treachery to keep you invested. And there's a reason why we handpicked it for you. With a rating of 97% on the Rotten Tomatoes scale, The Asphalt Jungle is one you can't afford to skip. 
A top critic Bob Thomas from Associated Press, remarks, 'Armed with a beautifully constructed screenplay, John Huston has fashioned an exciting picture that avoids all the pitfalls of most crime movies.'
Cast Members
The classic actors featured in this film are Sterling Hayden as Dix Handley, Sam Jaffe as Doc Erwin Riedenschneider, Louis Calhern as Alonzo D. Emmerich, Marilyn Monroe as Angela Phinlay, James Whitmore as Gus Minissi, John McIntire as Police Commissioner Hardy, Brand Dexter as Bob Brannom, John Maxwell as Dr Swanson, Marc Lawrence as "Cobby" Cobb, Barry Kelley as Det. Lt. Ditrich, Anthony Caruso as Louis Ciavelli, Teresa Celli as Maria Ciavelli and Dorothy Tree as May Emmerich.