News
Man Of Steel 2 Oficially Under Development: The Long-awaited Super Sequel
Man Of Steel 2 Oficially Under Development: The Long-awaited Super Sequel
We'll finally get to see Henry Cavill's Superman take flight once again!
It has almost been a decade since The Man of Steel took its place in the box office. However, the wait is finally over for DC fans, as Man of Steel will finally have a sequel, according to Hollywood reports.The worries of the fans were also relieved after Warner Bros. CEO David Zaslav proved them wrong about their speculations on the replacement of Henry Cavill as Superman.
Henry Cavill: Superman
Henry Cavill made his first appearance in the DC universe as Clark Kent, also known as Superman, in the movie Man of Steel. As a result of this role, he was cast in a trilogy of DC films, including Batman Vs. Superman in 2016 and Justice League in 2017. But when Zack Snyder left Warner Bros., Henry Cavill also left without making a sound.But it seemed that the door was once again open for Henry, as the Discovery Management of Warner Bros. had succeeded in convincing him.
Man Of Steel 2 Release Date
There was also a leaked post-credit scene about Henry's appearance when the movie Black Adam gave a little teaser. But that was just the tip of the iceberg, according to the reports from Hollywood, because the production of the new sequel to Man of Steel has not yet made a move because the DC studio is still on a quest to find a writer.
The release of the new sequence is probably still a long way out. Given that DC's longtime producer, Charles Roven, is currently working on a project and Warner Bros. still has projects in the works, that means that their production team is still busy with other movies, and Man of Steel 2 is still in its early stages of development.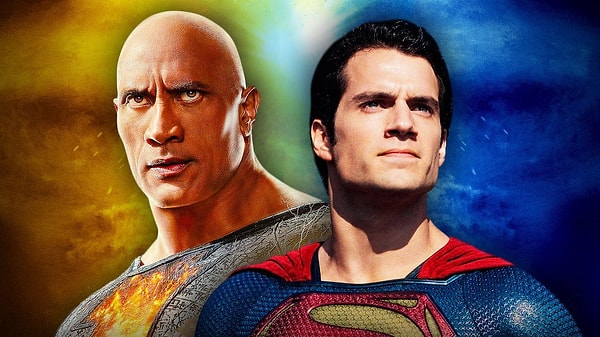 After Man of Steel was announced to be released in the cinema, fans and critics came into existence and expressed their opinions. because many people anticipated that the film would be similar to Synder's usual dark-toned films. Yet, Cavill's outstanding performance made the atmosphere lighter. He was able to pull it off and gave justice to his role, as the book itself is one of the top comic books of all time. That is the reason why DC fans could not be happier upon hearing that Henry Cavill will be back in the new series. It seems that DC fans have been receiving bad news for ages due to cancellations, delays, and the usual breaks, but now comes the good news.
While nothing is yet on the move, it is reassuring for DC fans that Warner Bros. decided to give the Man of Steel another opportunity. It is kind of like Henry Cavill, who will soon become a major cast member of the DC movie under Zaslav.
The actor Dwayne Johnson, who stars in their next movie, Black Adam, which comes out next week, teased the media about his potential fight against Superman.
Scroll Down for Comments and Reactions