News
Letterboxd's 2022 Movie Rankings: The Must-See Films
Letterboxd's 2022 Movie Rankings: The Must-See Films
Are you looking for the best movies of 2022? Look no further! According to Letterboxd, these films are the highest rated of the year. From blockbusters to indie gems, this list has something for everyone. Join us as we take a closer look at the must-see movies of 2022 and what makes them stand out.
1. Everything Everywhere All at Once / IMDb 8.1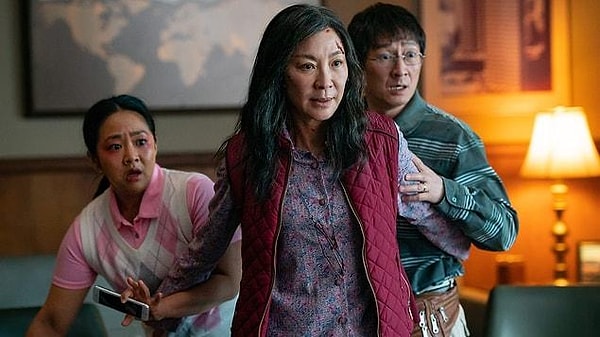 A Chinese immigrant who runs a laundry business in the US, discovers other universes connected to the lives she can lead and is drawn into a wild adventure in which she alone can save the world.
Director: Dan Kwan, Daniel Scheinert
Cast: Michelle Yeoh, Stephanie Hsu, Jamie Lee Curtis
2. Kadaisi Vivasayi / IMDb 8.8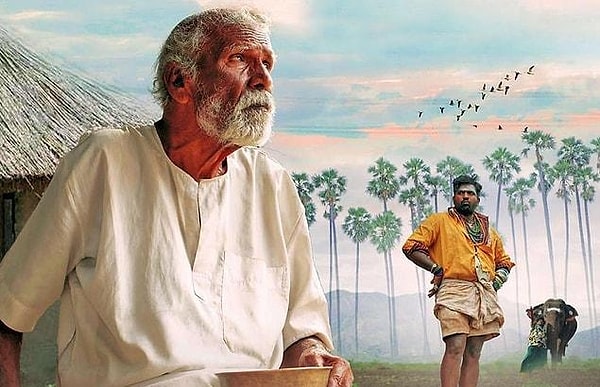 The last actively working farmer in a faraway village tries to resist a contractor. The movie centers on a man who refuses to give up farming in the village and is accused in a small case.
Director: M. Manikandan
Cast: Nallandi, Vijay Sethupathi, Yogi Babu
3. Marcel the Shell with Shoes On / IMDb 7.8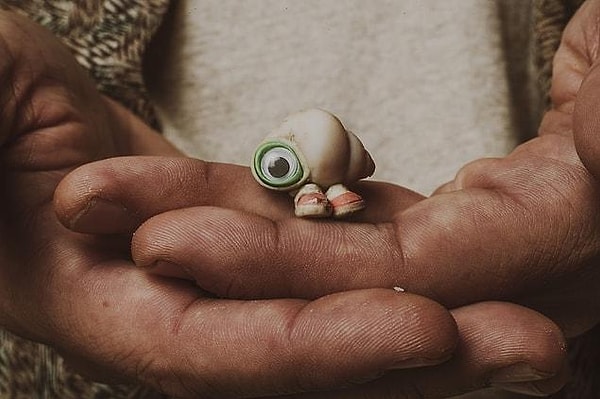 It is a feature-length adaptation of an animated short film that interviews a mollusk named Marcel. Marcel is an adorable shell who lives a colorful existence with his grandmother Connie and his pet Alan. Once part of an expanding community of shells, they now live alone.
Director: Dean Fleischer-Camp
Voices by: Jenny Slate, Dean Fleischer-Camp, Isabella Rossellini
4. Mars One / IMDb 7.9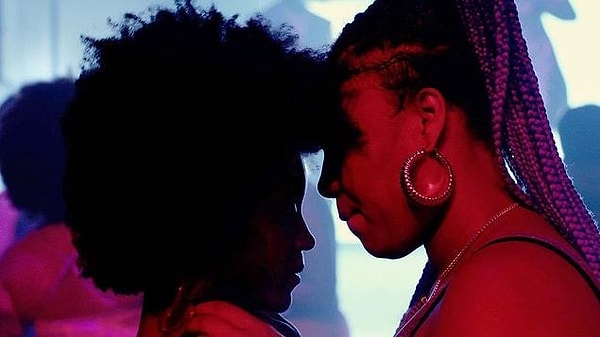 A lower middle-class family undergoes a series of challenging and profound changes, rediscovering themselves and their family ties along the way.
Director: Gabriel Martins
Cast: Cicero Lucas, Carlos Francisco, Camilla Damião
5. Aftersun / IMDb 7.8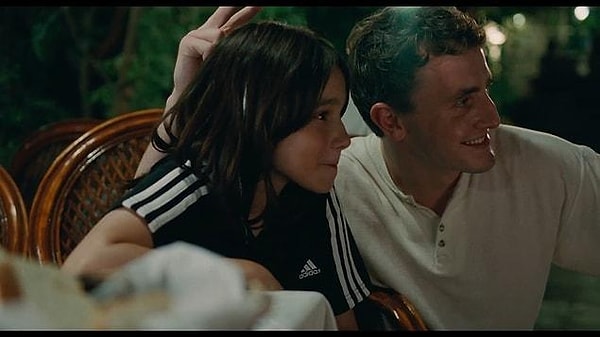 Sophie reflects on the shared joy and private melancholy of a vacation in Turkey with her father twenty years ago. As she tries to reconcile the father she knew with the man she did not know, she fills in the gaps between real and imagined memories.
Director: Charlotte Wells
Cast: Paul Mescal, Frankie Corio, Celia Rowlson-Hall
6. Burning Days / IMDb 8.2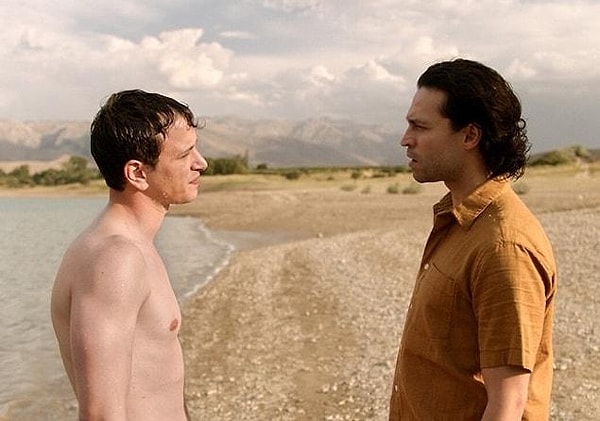 Emre, a young prosecutor newly appointed to a small town called Yanıklar, is met with great interest in the town, especially from the mayor. However, he experiences oddities from the first day and finds himself drawn into a political conflict during his first murder investigation.
Director: Emin Alper
Cast: Ekin Koç, Selahattin Paşalı, Hatice Aslan
7. Argentina, 1985 / IMDb 7.7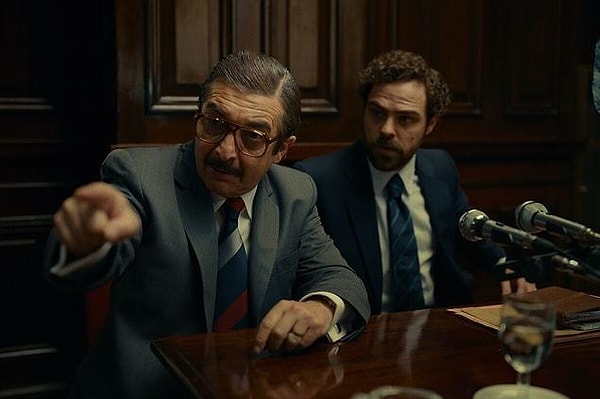 Military courts refuse to deal with crimes committed during Argentina's military dictatorship. A team of lawyers led by Attorney General Julio Strassera is given the task of trying military leaders in a civilian court. But this process poses a great danger to Julio and his family. He enters into a fierce struggle with the military leaders.
Director: Santiago Mitre
Cast: Ricardo Darín, Gina Mastronicola, Francisco Bertín
8. RRR / IMDb 7.9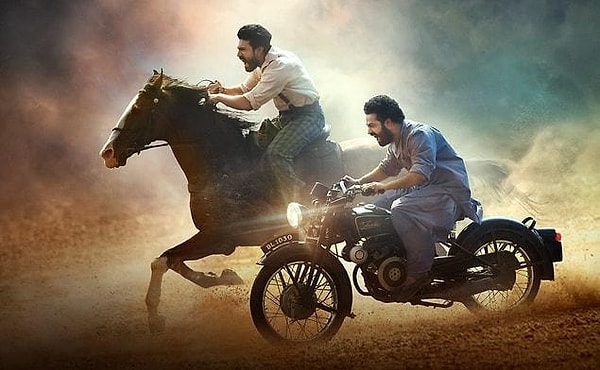 Set in pre-independence India, the film tells the story of two legendary revolutionaries' journeys away from home before they set out to fight for their country in the 1920s.
Director: S.S. Rajamouli
Cast: N.T. Rama Rao Jr., Ram Charan Teja, Ajay Devgn
9. Puss in Boots: The Last Wish / IMDb 7.8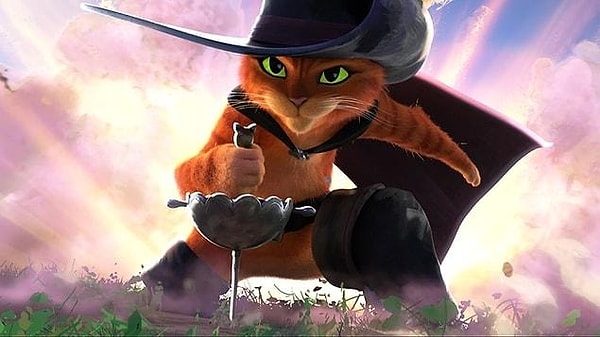 Puss in Boots discovers that he has already paid the price for his lust for adventure: He has burned eight of his nine lives and embarks on an epic journey to find the legendary last wish, to bring back his nine lives.
Director: Joel Crawford, Januel Mercado
Voices by: Antonio Banderas, Salma Hayek, Harvey Guillén
10. The Banshees of Inisherin / IMDb 7.9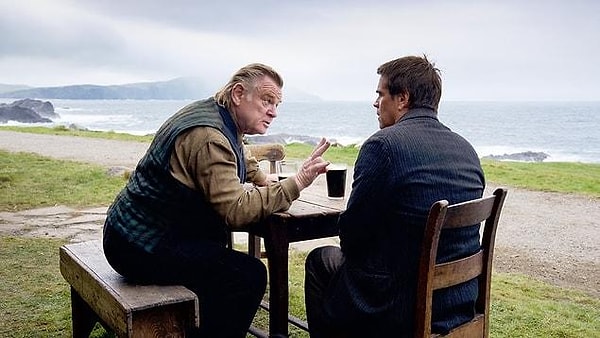 The friendship of two men who have been best friends for many years, when one of them abruptly ends their relationship, with alarming consequences for both of them and they find themselves in a predicament.
Director: Martin McDonagh
Cast: Colin Farrell, Brendan Gleeson, Kerry Condon
11. Missing Home / IMDb 8.1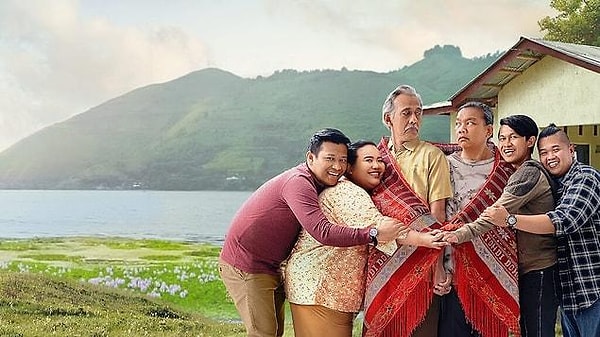 Pak Domu and Mak Domu are the parents of four children: Sarma, Sahat, Domu and Gabe. To encourage their out-of-touch adult children to return to their homeland, the married couple lie that they are getting divorced.
Director: Bene Dion Rajagukguk
Cast: Arswendy Bening Swara, Tika Panggabean, Boris Bokir
12. Tár / IMDb 7.7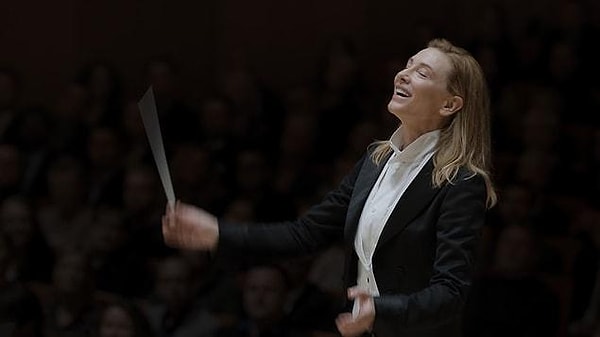 Set in the international world of Western classical music, the film centers on Lydia Tár, one of the greatest living composer-conductors and the first female director of a major German orchestra.
Director: Todd Field
Cast: Cate Blanchett, Noémie Merlant, Nina Hoss
13. Joyland / IMDb 7.7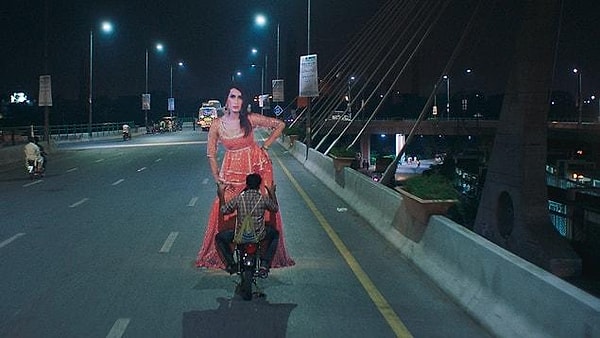 The youngest son of a traditional Pakistani family takes a job as a backup dancer in a Bollywood-style burlesque and suddenly falls in love with the strong-willed trans woman who runs the show.
Director: Saim Sadiq
Cast: Ali Junejo, Rasti Farooq, Alina Khan
14. Top Gun: Maverick / IMDb 8.3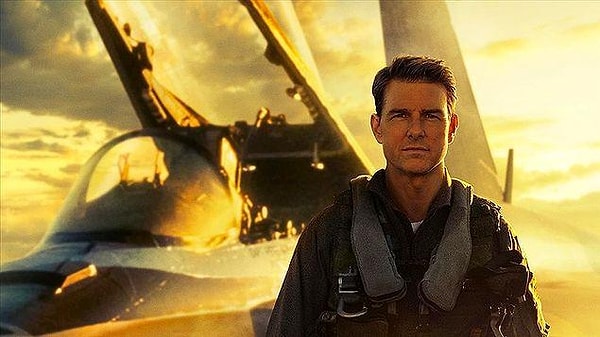 Thirty years later, Maverick is still pushing the envelope as a top naval aviator. But he is forced to confront the ghosts of his past as he leads the elite graduates of TOP GUN on a mission that demands the ultimate sacrifice from those chosen to fly it.
Director: Joseph Kosinski
Cast: Tom Cruise, Jennifer Connelly, Miles Teller
15. The Fabelmans / IMDb 7.7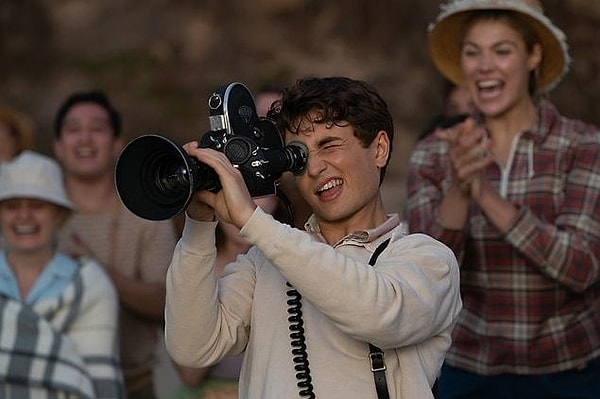 Inspired by the life of director Steven Spielberg, who spent his childhood in Arizona, the film tells the story of Sammy Fabelman, a young man who needs new equipment to make even bigger movies with his friends.
Director: Steven Spielberg
Cast: Michelle Williams, Gabriel LaBelle, Paul Dano
16. Farha / IMDb 8.3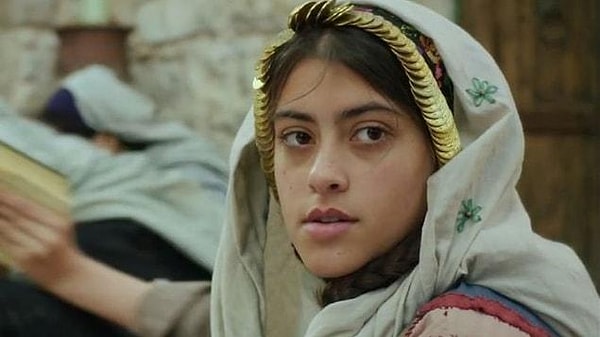 The film is about a girl named Farha who is trapped in her village after soldiers kill her Palestinian family during the establishment of Israel in 1948. The village and its inhabitants are killed or escaped, despite their complete lack of resistance. 
Director: Darin J. Sallam
Cast: Karam Taher, Ashraf Barhom, Ali Suliman
17. Guillermo del Toro's Pinocchio / IMDb 7.7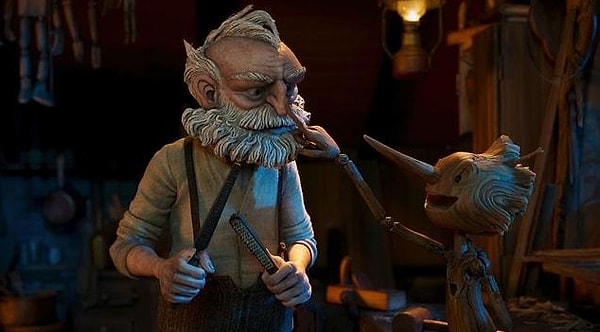 During World War 2 in fascist-ruled Italy, a father's son dies during the war. After time passes, this man builds a wooden boy and magically gives him life.
Director: Guillermo del Toro, Mark Gustafson
Voices by: Ewan McGregor, David Bradley, Gregory Mann
18. Stealing Raden Saleh / IMDb 7.8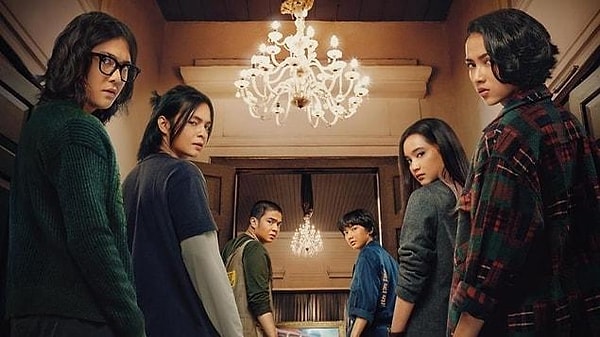 A master smuggler sets out to steal a priceless painting with the help of a team of experts to save his father. The movie is about a group planning to rob The Arrest of Pangeran Diponegoro by Indonesian artist Raden Saleh.
Director: Angga Dwimas Sasongko
Cast: Iqbaal Dhiafakhri Ramadhan, Angga Yunanda, Rachel Amanda
19. The Batman / IMDb 7.8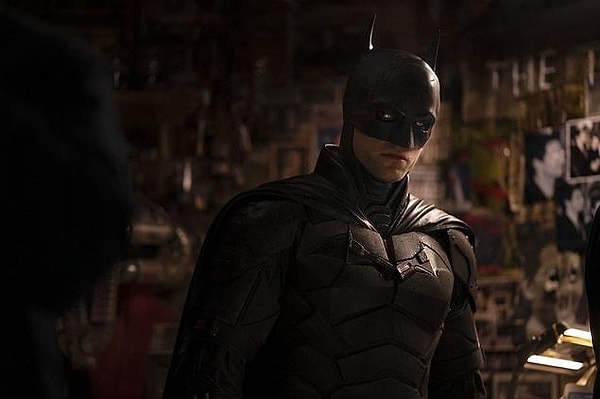 When a sadistic serial killer begins murdering important political figures in Gotham, Batman is forced to investigate the city's hidden corruption and question his family's involvement.
Director: Matt Reeves
Cast: Robert Pattinson, Zoë Kravitz, Jeffrey Wright
20. The Quiet Girl / IMDb 7.7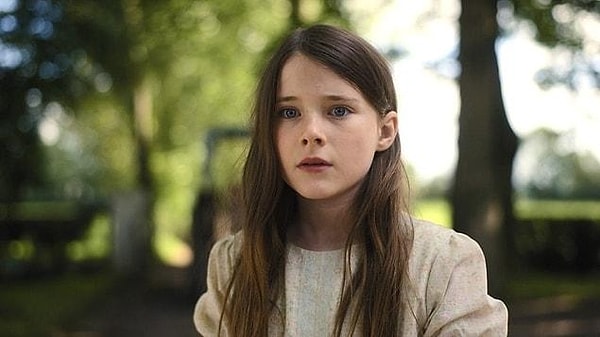 The movie is set in rural Ireland in 1981. A quiet, neglected girl is sent from her dysfunctional family to live with foster parents for the summer. She blossoms in their care, but discovers a secret in a home where there should be no secrets.
Director: Colm Bairéad
Cast: Carrie Crowley, Andrew Bennett, Catherine Clinch
21. Close / IMDb 8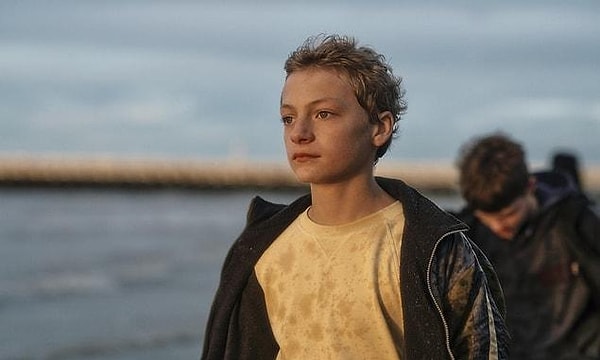 The intense friendship between Leo and Remi, two thirteen-year-old boys, suddenly breaks down. Trying to understand what happened, Leo approaches Remi's mother Sophie. The movie deals with the notions of friendship and responsibility.
Director: Lukas Dhont
Cast: Eden Dambrine, Gustav De Waele, Émilie Dequenne
22. The Beasts / IMDb 7.6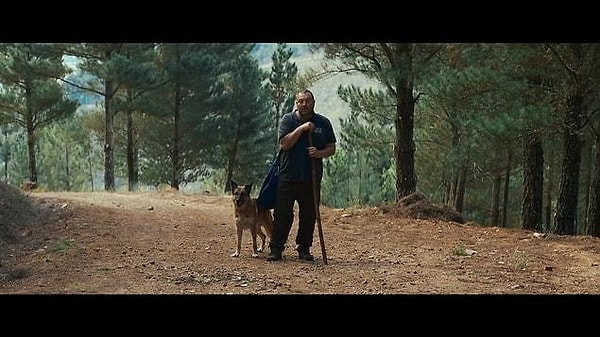 A middle-aged French couple moves to a local village and seeks intimacy with nature, where their presence inflames two locals to the point of outright hostility and shocking violence.
Director: Rodrigo Sorogoyen
Cast: Marina Foïs, Denis Ménochet, Luis Zahera
23. Night of the Coconut / IMDb 7.8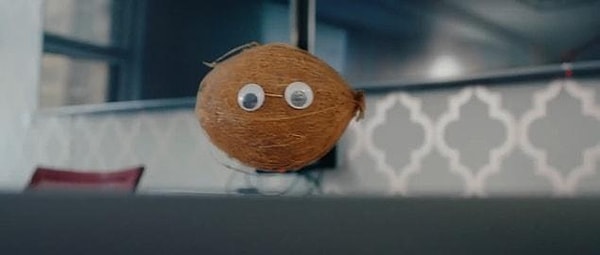 The long-awaited conclusion to the Charl story, the movie is a story about friendship, parallel universes, the internet and genocidal coconuts.
Director: Patrick Willems
Cast: Chloe Holgate, Matt Torpey, Patrick Willems
24. All Quiet on the Western Front / IMDb 7.8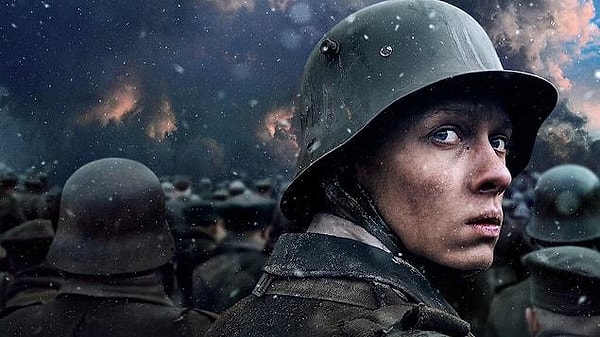 The movie tells the story of Paul Bäumer, a German soldier who enlists with his friends in the German Army during the First World War and whose hopes of becoming a hero are shattered by the realities of war.
Director: Edward Berger
Cast: Felix Kammerer, Albrecht Schuch, Aaron Hilmer
25. 20th Century Girl / IMDb 7.3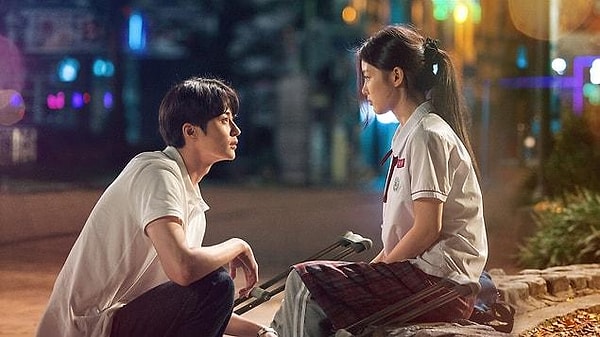 In 1999, 17-year-old Bo-ra, a teenager with a heart of gold, takes on the most important task of her adolescence, because friendship is stronger than anything, even love. As a favor to her best friend, with whom she has a crush, she begins to closely follow a popular classmate.
Director: Woo-ri Bang
Cast: Kim Yoo-jeong, Han Hyo-joo, Woo-Seok Byeon
26. Decision to Leave / IMDb 7.3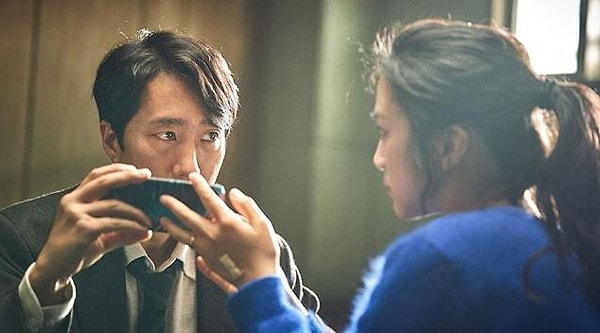 A detective investigating the death of a man in the mountains meets the mysterious wife of the dead man and gradually falls in love with her.
Director: Park Chan-wook
Cast: Park Hae-il, Tang Wei, Lee Jung-hyun
27. The Eight Mountains / IMDb 7.8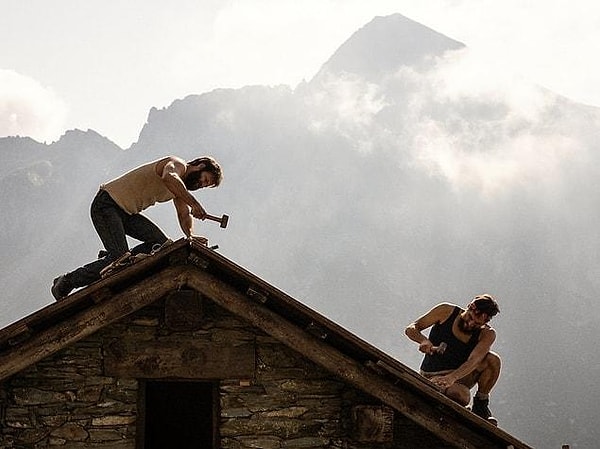 The movie is the story of a friendship. Pietro is a city boy, Bruno is the last child of a forgotten mountain village. Over the years, Bruno remains loyal to his mountain, while Pietro is the one who comes and goes. As Pietro and Bruno discover what it means to be true friends for life, their encounter introduces them to love and loss and reminds them of their origins.
Director: Felix van Groeningen, Charlotte Vandermeersch
Cast: Luca Marinelli, Alessandro Borghi, Lupo Barbiero
28. Pearl / IMDb 7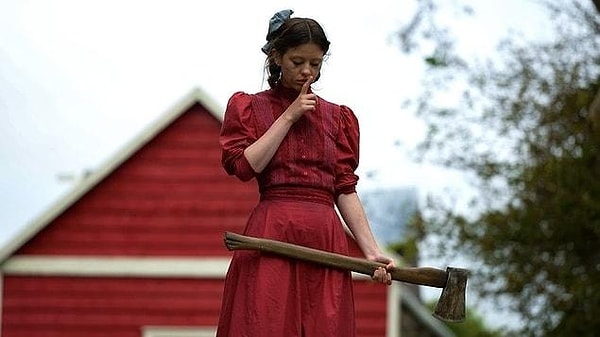 In 1918, a young woman on the verge of madness pursues her dreams of stardom in a desperate attempt to escape the drudgery, loneliness and lack of love on her family's farm.
Director: Ti West
Cast: Mia Goth, David Corenswet, Tandi Wright
29. Vikram Vedha / IMDb 7.1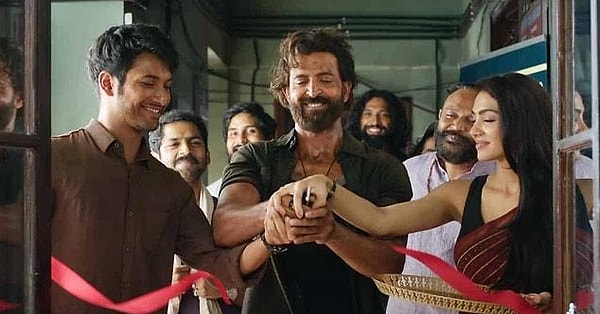 A tough police officer sets out to find and kill an equally powerful gangster. The movie is based on 2017 Tamil films and is also inspired by the Indian folk tale Baital Pachisi
Director: Gayatri, Pushkar
Cast: Saif Ali Khan, Hrithik Roshan, Radhika Apte
30. Lullaby / IMDb 4.8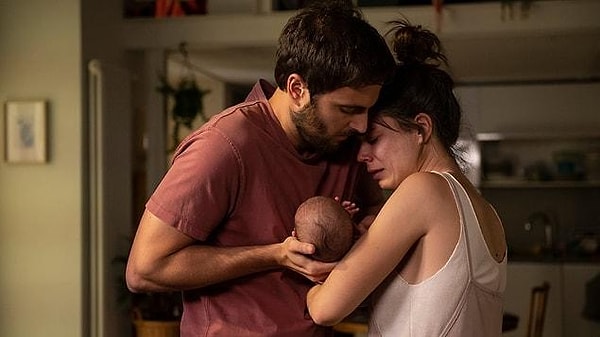 A new mother discovers a lullaby in an old book and soon sees the song as a blessing. But when the lullaby reveals the ancient demon Lilith, her world becomes a nightmare.
Director: John R. Leonetti
Cast: Oona Chaplin, Ramón Rodríguez, Liane Balaban
Which of these movies released in 2022 have you seen? Let's meet in the comments!
Scroll Down for Comments and Reactions