News
Joseph Quinn in Bridgerton?: Bridgerton Season 3 Rumors and Updates
Joseph Quinn in Bridgerton?: Bridgerton Season 3 Rumors and Updates
After the blockbuster release of Stranger Things Season 4 Volume 2 and the outstanding acting showcase of British actor Joseph Quinn as Hellfire Club president Eddie Munson, fans are eager to know.
Is Joseph Quinn going to be on Bridgerton Season 3?
Joseph Quinn on Bridgerton Season 3
For season four of the Netflix Original, the 29-year-old British actor, Joseph Quinn, who plays the endearing Eddie Munson, joined the group. He is the founder of The Hellfire Club, and after he is falsely accused of killing someone, the Hawkins kids embark on an investigation to establish his innocence. 
When he met his tragic end in the season 4 finale, fans who had fallen head over heels in love with the character lost it and have been asking if he'd be in the famous Bridgerton Series. The claim of Quinn guesting in Bridgerton appears to have started on Twitter when someone shared a screenshot of a purported tweet from the @DiscussingFilm account.
This website frequently posts TV and movie news with a source. However, if you visit their account right now, you won't find the tweet there. That either means they removed it or it was never there in the first place. Anyone might have altered it using Photoshop.
Bridgerton Season 3 Updates
In addition to a video, Netflix shared the announcement with followers on its official Instagram account. The third season of the show's production has reportedly started, according to the team. On top of this, there will be three new characters introduced in the season.
Daniel Francis, Sam Philips, and James Phoon will join the cast of Bridgerton season three, which is currently filming, according to a July 20 announcement from Netflix. As Penelope Featherington (Nicola Coughlan) moves past her long-standing crush on Colin Bridgerton, three more eligible bachelors enter the picture (Luke Newton).
The streamer describes Daniel's character, Marcus Anderson, as a 'charismatic personality who lights up each place he enters, attracting the eye of certain matriarchs in the ton—and the ire of others.' Daniel will play Marcus Anderson.
Sam, meanwhile, holds the title of Lord Debling and is described by Netflix as a friendly man with 'strange interests.' Although he has cash and a high title to support his peculiarities, young women will be interested in him this season.
Harry Dankworth, who is portrayed by James, is the last. The streamer says that Dankworth 'more than makes up for what he lacks in wit and knowledge with really gorgeous looks.'
Season 3 Story Continuation
After hearing Colin Bridgerton (Luke Newton) criticize Penelope Featherington to his friends last season, Nicola Coughlan's character Penelope Featherington (who had a crush on him) eventually let it go. 
She is instead concentrating on finding a partner who will value her independence and allow her to continue living a double life as Lady Whistledown, away from her mother and sisters. But her quest doesn't go so well because of her lack of confidence.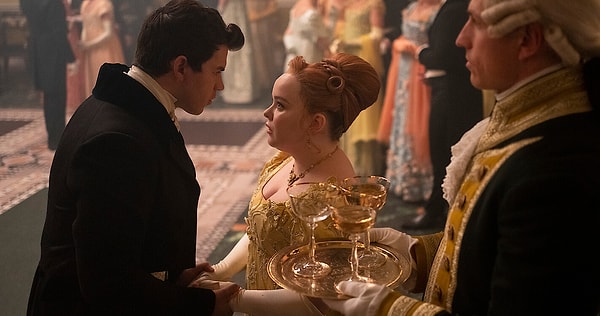 Meanwhile, Colin has returned from his summer travels with a fresh appearance and lots of confidence. He is disappointed to realize that Penelope, the only person who has ever accepted him for who he is, is avoiding him. 
Colin helps Penelope increase her confidence in order to attract the ideal husband in an effort to win back her friendship. Colin must decide what his genuine feelings for his pal are as his lessons begin to work a little too effectively.
Penelope's disagreement with Eloise (Claudia Jessie), who has made a new friend in an odd place, complicates matters, and Penelope's increasing visibility in the ton makes it harder than ever to maintain her Lady Whistledown hidden identity.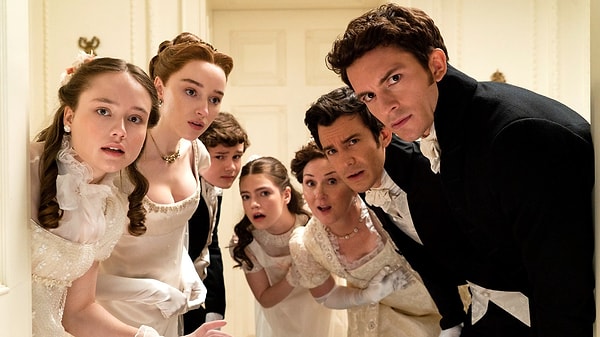 After series creator Chris Van Dusen left his position last season, Jess Brownell, a new showrunner and executive producer, will assume those responsibilities for season 3. This season, Van Dusen will continue to work as an executive producer alongside Tom Verica, Betsy Beers, Shonda Rhimes, and others.
Although Joseph Quinn will not be present on the latest Season of Bridgerton, surely, the whole royal fandom will be delighted for the much-awaited comeback of the show.
Scroll Down for Comments and Reactions