News
Jason Momoa Shaves His Head in Protest
Jason Momoa Shaves His Head in Protest
Jason Momoa is a big deal. He's one of the only remaining stable members of the DC Universe, ready to release his new installment of Aquaman. His third season of the science fiction epic 'See' is now streaming. There's a level of quality, and a little bit of quantity in his content library, a hard balance to strike. Now he's giving back with a massive campaign that started with him shaving his head on video.
Why Would Jason Momoa Shave His Head?
It turns out that Jason Momoa has a pretty good reason for getting rid of those beastly locks, and it's not a Hollywood makeover. The star is worried about the effect that pollution--specifically single-use plastics--has on the environment. As a native of the Hawaiian Islands, he's seen the damage that single-use plastics can cause firsthand.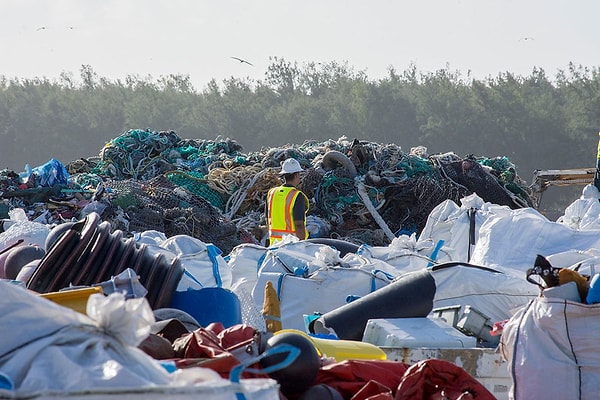 The Hawaiian Islands' close proximity to the Great Pacific Garbage Patch, the notorious island of garbage, has caused roughly 15-20 tons of plastic to wash ashore every year, tarnishing the island's once pristine sands. The garbage itself comes from all over the world, thanks to the ocean currents compiling all of it into one place. The microplastics that seep into the water have caused an extinction level event, decimating the unique species that call the islands home, including sea turtles and dolphins. Small animals will wash ashore, trapped in six-pack holders, strangled, and dying. It's heartbreaking to see, so it's understandable why Jason Momoa would throw his fame behind the cause.
Jason Momoa is fighting back by making a statement. He's well aware that his pictures make their rounds on social media and that everyone is going to comment on his hair. Now he's hoping that they will comment on his new company, Mananalu Water, as well. The new bottled water startup supplies its customers with single-use aluminum instead of plastic, an idea he got when he saw the little plastic bottles that airlines were passing out.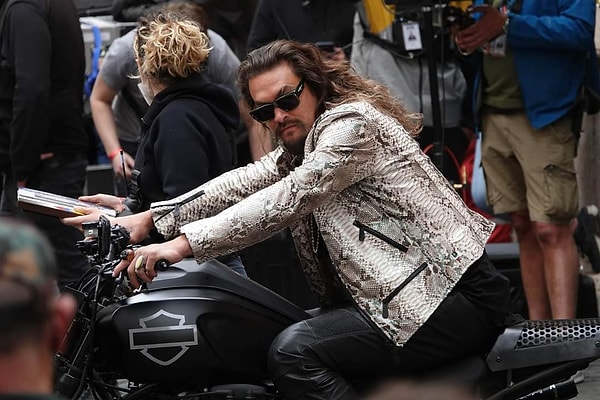 Momoa's Star Power Could Pay Off
Jason Momoa is coming in strong. He's being featured in Hollywood's biggest blockbusters, like Dune, critically acclaimed shows on streaming, and now he's about to play a big role in Vin Diesel's Fast X, one of his first as an antagonist. He's even said to be playing a part in Vin Diesel's revamp of the 2000s hit XXX, a film that's sure to hit the box office hard. With this much exposure and one of the most shareable looks online, he might be able to provide the star power his cause needs to really take off.
Scroll Down for Comments and Reactions