Issa Rae's 'Rap Sh!t' Season One Steps out of the Golden Estate!
Issa Rae's most recent comedy, Rap Sh!t, is scheduled to launch exclusively on HBO Max later this week. 
Even more exciting news is, that the series is already preparing for its second season after receiving tax credits from California Film Commission.
Insight into the Series
According to Deadline, Rap Sh!t has received a significant $12.6 million. The funds originated from California Governor Gavin Newsom's signed legislation. 
Newsom's legislation has seen a rise in the TV tax program and state's film, which focuses on creating jobs and shifting entertainment productions to the state.
California Film Commission's award will see the series' relocation from Florida to California for the second season. 
Another film to be shifting its production location because of the tax credits is Peacock's Killing It, which will relocate from Louisiana to California.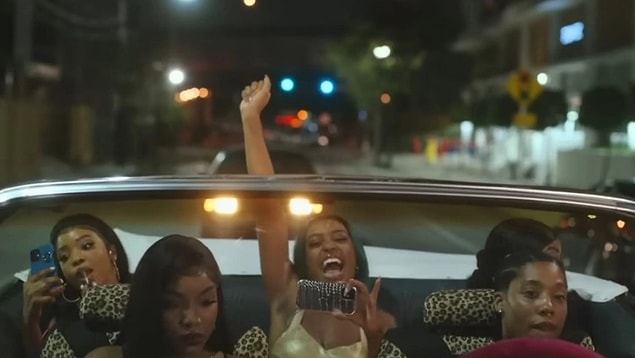 What's 'Rap Sh!t' Season One About?
HBO Max's most recent original series will focus on the journey of two friends, Mia and Shawna. The pair attended the same high school in Miami but became distanced. The eight-part show will follow the two friends re-uniting and creating a rap squad. 
The series creator, Rae, revealed to The Hollywood Reporter that she had thought of Rap Sh!t's idea while still making Insecure. 
Rae wished to do a show about the current culture, so she came up with Rap Sh!t. Rae also disclosed that she didn't want to take up a role in the show like she usually does.
Who Are The Showrunners?
Rap Sh!t is chiefly produced by Issa Rae alongside Syreenta Singleton and Hoorae Production's Montrel McKay. 
Singleton also runs the show with 3 Arts Entertainment's  Dave Becky, Jonathan Berry, and Deniese Davis as the chief producers.
Rap Sh!t has Lamont acted by RJ Cyler, Cliff enacted by Devon Terrell, Meysam Eddie, Chastity depicted by Jonica Booth, Mia played by KaMillion, and Shawna portrayed by Aida Osman in the pivotal roles. 
In the recurring roles, DomiNque Perry plays Nelly, Brittney Jefferson as Alesia, Jaboukie Y-White as Francois Boom, Amandla Jahava as Jill, Daniel Augustin as Maurice, and Ashlei S. Chestnut as Fatima.
Release Date and Trailer
Rap Sh!t lands on our screens this Thursday, July 21st, on HBO Max, followed by weekly releases until September 1st. The series comes in eight episodes running for thirty minutes, each complete with hilarious moments.
HBO Max has released an official trailer via its primary YouTube Channel for more descriptions.