News
Is 'Mob Psycho 100' Canon to the Manga?: Season 3 Preview and a Recap on the Previous Ones
Is 'Mob Psycho 100' Canon to the Manga?: Season 3 Preview and a Recap on the Previous Ones
The long wait is over because our favorite anime character with a bowl cut has returned to the big screen after three years. Warner Bros. Japan has excited fans worldwide as they provide a quick peek of what to expect in the upcoming season at the Anime Expo.
Mob Psycho 100 has satisfied fans' expectations after three years of waiting as they make a huge comeback with a wholesome, emotional, and thrilling season 3. Season 2 has shown us a terrifying consequence of a psychic's true powers to subjugate others and the defeat of Suzuki.
Many fans believe that season 2 is the ending of the anime series, but for creators, it is just the beginning of a new challenging, and exciting story. In this article, we have made a quick look back at the previous season and what you expect in the season of Mob Psycho 100.
Looking Back on 'Mob Psycho 100' Season 2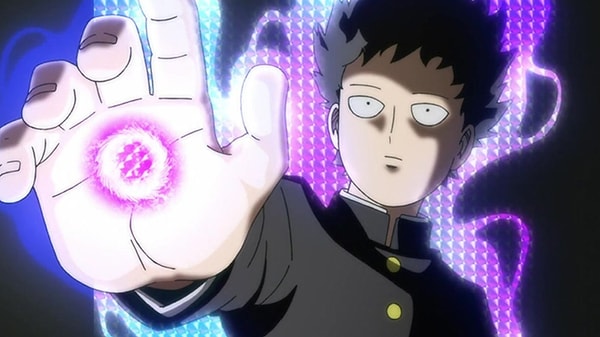 Season 2 of the anime series entitled 'Mob Psycho 100' ended with a bang after a series of a fight between our hero Shigeo 'Mob' Kageyama and Toichiro Suzuki, leader of a terrorist organization called 'Claw.' Therefore, many fans believed that the fight is the ending story of the anime series.
The anime protagonist Shigeo Kageyama went all out on his power and traded head-to-head heavy blows against Suzuki during their fight from season 2. Eventually, Mob learned to accept his defeat when the leader's power went out of control.
Suzuki had so much power within himself, but during the fight with Mob, his ability went relentless and put him in danger. However, Mob showed him kindness by accompanying him and containing the explosion within his body.
Moreover, Suzukis' son named Sho, transported Mob's body into the Body Improvement Club room after Mob managed to survive the explosion.
The Divine Tree, a huge piece of broccoli that had grown out of the fight's debris, was found by city residents the next day. The actual Vegie source was Mob, who had broccoli seeds in his pocket.
Later on, Suzuki apologized and accepted his wrongdoings after hearing Mob's advice. The government hired an esper named Joseph, to take Suzuki into their custody, but before he left the scene, Suzuki apologized to Sho for the way he treated his mother.
In the end, Mob and Reigen finally moved into their new office space with Katsuya Serizawa, a former claw member who now works as the third employee of spirits and such consultation.
Sneak Peek of 'Mob Psycho 100' Season 3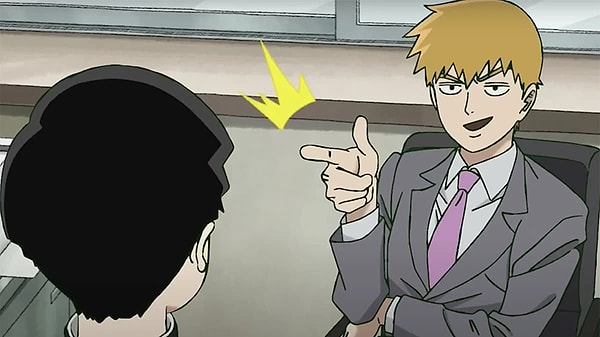 Creators of the anime series Mob Psycho 100 have finally given their fans the third and final season where any other anime series would have ended. A series filled with action, comedy, and supernatural anime directed by Yuzuru Tachikawa and Hasuio Takahira.
The main character of the show Shigeo Kageyama or also known as 'Mob' has already defeated the worldwide conspiracy of evil psychics and saved the earth from chaos and domination.
As a result, many fans wondered what would be the next adventure of the protagonist mob after defeating the leader and what more is there to do. For Mob Psycho 100, it is just the beginning of the protagonist's journey to finding his purpose in life.
At the start of season 3 of Mob Psycho 100, Mob is now under the pressure of what career he would choose after graduating from school. While Reigen encourages him to go full-time at the office and says it is his calling and a suitable job.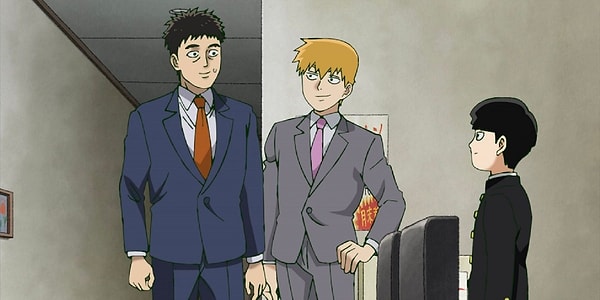 Suddenly, the middle schooler has gained the symbol of a new psycho helmet cult that praises the Divine Tree that has over 580,000 followers. Meanwhile, Suzuki was locked up in prison, but a new threat is hanging over the city, which might originate from Mob's social network.
On the other hand, the trailer revealed a portion of the series where Mob tells the spirit Ekubo to stop trying to be bad, which provides an idea that the two might have a conflict during the series. Additionally, Ekubo alludes to his 'one and only command,' which may indicate that he has another goal in mind.
Release Date of 'Mob Psycho' Season 3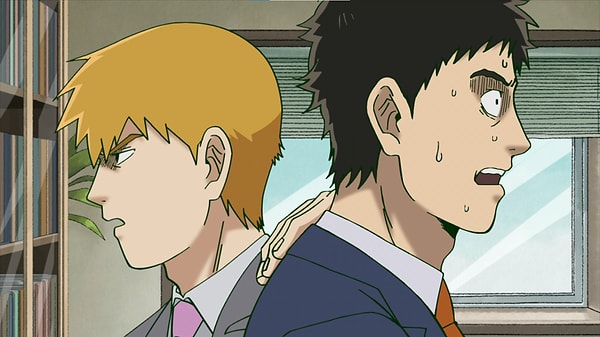 The wait is finally over as Mob Psycho 100 launched season 3 this October 2022 from all over viewing sites across the globe. Mob Psycho Season 3 Episode 3 release date was announced for October 18, 2022, in many other countries while October 19, 2022, in Japan.
The previous episode featured a standout instance of the show's signature balance of action, comedy, and emotion. The narrative of the upcoming episode is still unknown, but this was a remarkable performance from the famous series.
When and Where to Watch 'Mob Psycho 100'
The anime fans of Mob psycho can easily watch season 3 on any viewing site starting October 2022. Mob Psycho 100 Season 3 Episode 3 will premiere on Japanese local television networks, including Tokyo MX, ytv, BS Fuji, TV Asahi Channel 1, and others.
Moreover, for foreign viewers outside Japan, Mob Psycho 100 Season 3 is available to stream internationally on Crunchyroll, Hulu, and Amazon Prime Video. However, the episode will be accessible there around an hour after it first airs in Japan.
In addition, the series will be available for streaming in both English and the original Japanese translation with English subtitles. You may view the previous series on Crunchyroll.
Scroll Down for Comments and Reactions