News
'Ink Master' Season 14 Acquires a Paramount+ Premiere Date
'Ink Master' Season 14 Acquires a Paramount+ Premiere Date
It's here; sooner than expected! Paramount+ recently revealed that its tattoo competition series, Ink Master, will soon launch the fourteenth season. 
The streamer previously canceled the series after its 13th season, which didn't get a chance to adequately showcase its season finale episodes due to the abrupt outbreak of COVID-19. 
In addition to the health crisis, the season three competitors were awarded less money than initially stated. Paramount Plus' decision to concentrate on mini-series and TV movies could also be why Ink Master was canceled. The streamer chose to bring back the category in 2021. 
Ink Master season fourteen comes in ten episodes, a decline from its predecessors. There hasn't been any justification for the reduction in the number of episodes; maybe it's just a testing ground to ascertain the show's performance after the abrupt ending.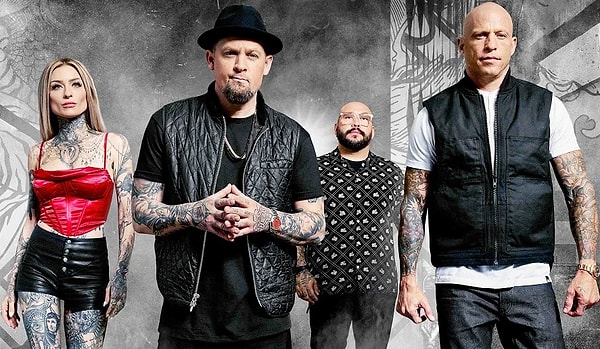 'Ink Master' Season 14 Participants
Alongside the premiere news, Paramount+ also unveiled the judges who will participate in season 14, including; Good Charlotte (a culture enthusiast, lead singer, and an entrepreneur) in the leading role, with Ami James (an industry veteran). 
Nikko Hurtado (a renowned tattoo artist) and Ryan Ashley (Ink Master winner for season 8) also appear as judges in the show. Former host Dave Navarro resumes his role as the 'Master of Chaos,' bringing the game-changing hits and crazy twists to the competition. 
Season 14's ten contestants lined up to showcase their professional tattoo skills include; Pon (season 12), Katie McGowan (season 6 & 9), Holli Marie (season 12), Hiram Casas (season 13), Gian Karle (season 8), Deanna James (season 10), and Creepy Jason (season 12). Chris Shockley (season 11), Bob Jones (season 13), and Angel Rose (seasons 11 & 13) are also in the series. 
The icons will prove their professional tattoo skills in endurance, stamina, finesse, color theory, precision, and composition. Their efforts won't go unnoticed as the best artist will grab the Ink Master season 14 title alongside $250,000 prize money.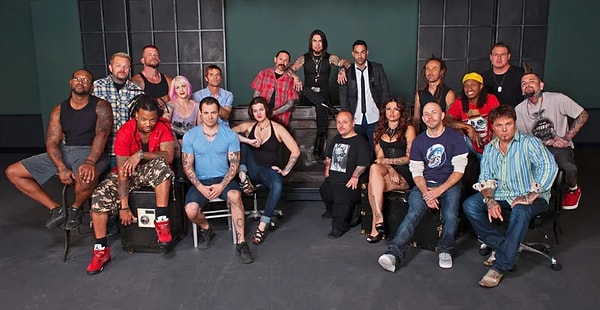 The Show Creators
Ink Master is chiefly produced by Steven Weinstock, Glenda Hersh, Andrea Ritcher, Jessica Zalkind, Benjamin Hurvitz, Tim Palazzola, and Donny H. Herran (for MTV Entertainment Studios). 
The series is a Truly Original and MTV Entertainment Studios co-production. Paramount+ subscribers can conveniently access all the 13 seasons on the streaming platform, in addition to spin-off competition shows Ink Master: Angels and Ink Master: Redemption. 
'Ink Master' Release Date and Trailer
The ten-episode series will land on our screens on Wednesday, September 7th, exclusively on Paramount+. 
The streamer has unveiled the official trailer via its primary YouTube page for more descriptions regarding Ink Master. 
Scroll Down for Comments and Reactions