Hulu Offers Robert Siegel's 'Welcome to Chippendales' a November Release Date
Hulu is popularly known for providing top-notch content through movies and shows. The streaming platform recently announced an addition to its bucket of miniseries with an eight-part show, Welcome to Chippendales. 
The series is an adaptation of Patrick MontesDeOca and K. Scot Macdonald's novel, Deadly Dance: The Chippendales Murders. 
About 'Welcome to Chippendales'
Chippendales refers to a troupe of male strippers of the 1970s and 1980s, ripped off its fame by betrayal, greed, and murders. 
Mehar Sethi and Rajiv Joseph, the series writers, present a true story of Somen Banerjee, the Chippendales entrepreneur, in twists, dark humor, and crime-driven scenes.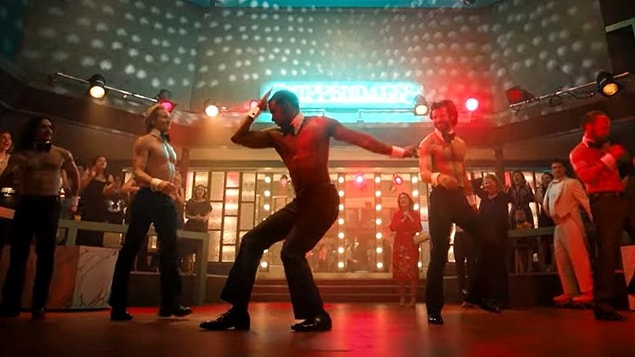 'Welcome to Chippendales' Trailer
Hulu recently took it to its main YouTube Channel to share a trailer concerning the upcoming mini-series. The trailer, which is 2 minutes, and 17 seconds long, starts with Somen in deep search for employment but later decides to start his own business after several turn downs. 
Somen's business idea (a strip club for ladies) leaves many astonished over his courage. Without further consideration, Somen started his business and named the male strippers Chippendales. 
Somen's Chippendales wins him unmatched fame, which sends him to international interviews. The trailer ends with loads of misfortune for Somen, revealed through misunderstandings with his business partners, betrayals, and glimpses of gruesome murders.
Who Creates 'Welcome to Chippendales'
Welcome to Chippendales is written by Nora Silver and Rajiv Joseph, who serve as the chief producers alongside Emily Gordon, Matt Shakman, Jenni Konner, and Dylan Sellers. 
Shakman directs the show, while Annie Wyman and Jacqui Rivera co-produce. Welcome to Chippendales is a co-project of Leo Michael Productions, Jenni Konner Productions, Limelight, and 20th Television.
Cast Members
The above team incorporate plenty of talented actors, including Kumail Nanjiani portraying Somen Banerjee, Murray Bartlett playing Nick Dee Noia, Juliette Lewis impersonating Denise, and Nicola Peltz Beckham acting Dorothy Stratten. 
Other characters include Robin de Jesús enacting Ray Colon, Quentin Plair playing Otis, and Annaleigh Ashford portraying Irene. Spencer Boldman and Andrew Rannells will also appear in the series.
Release Date
Welcome to Chippendales will launch on Tuesday, November 22nd, with two episodes followed by weekly releases until January 3rd, 2023. The show will be available on Hulu as per its streaming charges. 
Hulu charges a monthly fee of $7.99 or $79.99 annually for ad-supported streaming. The platform charges $14.99 (monthly) or $149.99 (annually) for the ad-less buffet.