News
His Dark Materials: Who Is Marisa Coulter?
His Dark Materials: Who Is Marisa Coulter?
In all of the characters in the 'His Dark Materials' universe, no one is more alluring or more charismatic than Marisa Coulter. Her hair is sleek and blonde. It frames her face perfectly, giving her an almost cherubic appearance. She uses it to lull others, soothing children with her motherly charm, and seducing men into betraying themselves. 
In order to get to the heart of this wicked woman, we must look at the words of the angel Metatron when he looks into her soul: 'Corruption and envy and lust for power. Cruelty and coldness. A vicious probing curiosity. Pure poisonous, toxic malice.' He goes on to say that she had never from her earliest years shown a shred of compassion or sympathy or kindness without calculating how it would return to her advantage. 
She was a terrible person, and also a mother. Her redeeming quality was her desire to save Lyra, protect her, and make sure that she was saved from temptation. She may not have been a perfect woman. Lyra would often say that she wasn't safe with her, and maybe she was right. Marisa had a vicious streak, and she didn't seem to mind attacking with her gold monkey daemon.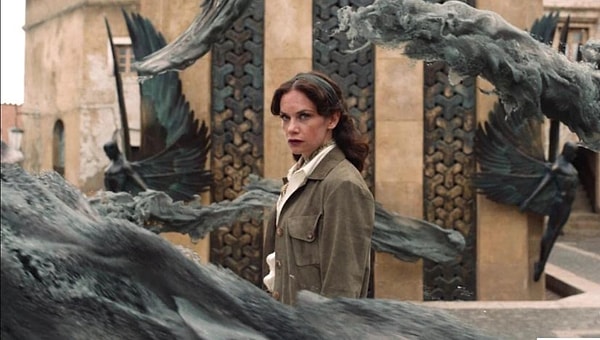 Married and Widowed
After studying at St Sophia's College in Oxford, Marisa became involved in politics. She was always drawn to power, and she chose her lovers, choosing men that could help her grow in power. She eventually married Edward Coulter, though she continued to have an affair with Lord Asriel. He got her pregnant, Edward fought to kill the child. Asriel struck him down and took possession of her. He left her in Jordan College, away from Marisa who wanted nothing to do with Lyra at the time. 
After the death of her husband, she looked to the church for power. She devoted herself entirely to its service. Since she was female and unable to enter the priesthood, she chose instead to specialize the field of dust. The church soon started offering her funding to build the general Oblation Board, so she could experiment with dust. 
She had a kind way with children. She set about collecting them from the streets and sending them to Bolvangar to be severed. She'd offer them chocolate, then make them all gather around her and tell them that they were going on a journey to the North. The children were so enamored with her that they wrote letters back to their parents, telling them where they were going, and they gave them to Mrs. Coulter to be mailed. She destroyed the letters and sent them to the facility.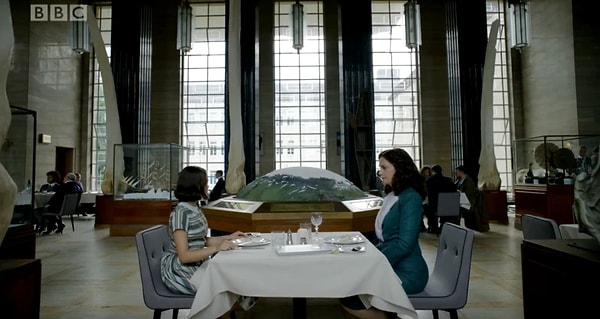 When Will met Mrs. Coulter, he saw an amazingly beautiful woman holding a treacherous monkey demon. On the surface, she was charming. She was good, but deep down she was corrupted. She didn't care about the children she sent to Bolvangar. She destroyed their letters like they were nothing, severed them from their demons, and discarded the dead ones. 
While this was happening, she was holding Lyra at her penthouse in London, giving her gifts, furlined coats and gloves, things they can take with them to the north. She prepares Lyra for a visit, but she doesn't pay off on the promise. Instead they attend lunches and speaking engagements and hold parties. Lyra doubts if she'll ever go to the north at all, and she catches Mrs. Coulter without her demon. 
It's a strange thing to see, someone's demon wandering around without their human. It's almost seen as taboo.
Scroll Down for Comments and Reactions