Harry Styles is Back In My Policeman & It's Coming To Prime Video
News
>
Harry Styles is Back In My Policeman & It's Coming To Prime Video
The past year has undoubtedly been great for Harry Styles. His career completely transformed from the boy band sweetheart to a budding actor. Harry made his first acting debut with Christopher Nolan's movie, 'Dunkirk' where he played a British soldier. 
Earlier this year, he appeared again as a lead character in Olivia Wilde's 'Don't Worry Darling.' Harry does not seem to be stopping his acting momentum anytime soon. 
Last year, Independent Entertainment announced the production of its new film, 'My Policeman', and Harry Styles was confirmed as a lead actor not long after. Filming officially began in April last year, and many people have been eager to see Harry's performance in yet another movie. 
The movie will hit cinemas in the US by October 21, but it will be available to stream on Amazon Prime by November 4. Prime Video released the movie's trailer last month, and the video has gotten over 4 million views ever since.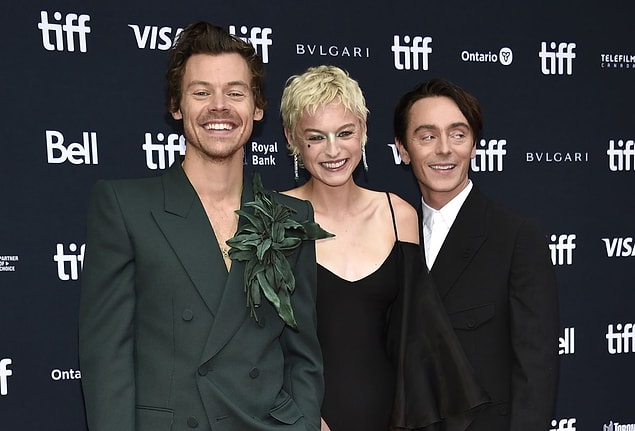 My Policeman: The Movie
My Policeman is set in mid-20th century Brighton. It follows the lives of Tom Burgess (Harry Styles), Marion Taylor (Emma Corin), and Patrick Hazlewood (David Dawson). Tom is a gay policeman who marries schoolteacher Marion but is in love with museum curator, Patrick. 
Tom feels compelled to marry Marion due to the stiff opposition against homosexuality in the 1950s United Kingdom. This situation creates a love triangle where Tom and his two lovers, Marion and Patrick, are participants. However, Marion finds it challenging to share the love of her life with Patrick. She subsequently makes a major decision that changes the course of Patrick's life for good.
One interesting thing about the movie is that it switches between two periods— the 1950s and the 1990s. In the 1950s, we see young Tom battle his genuine love for Patrick and his commitment to Marion. However, the movie switches to the 1990s, where we see older versions of the characters replaying moments from their lives decades ago. 
Patrick suffers a stroke and has to move in with Tom and Marion because Marion strongly believes they owe Patrick some care after all they put him through. The movie is mostly told from Marion's POV, with excerpts from Tom's diary contributing. The story is adapted from Bethan Roberts' 2012 novel, 'My Policeman.'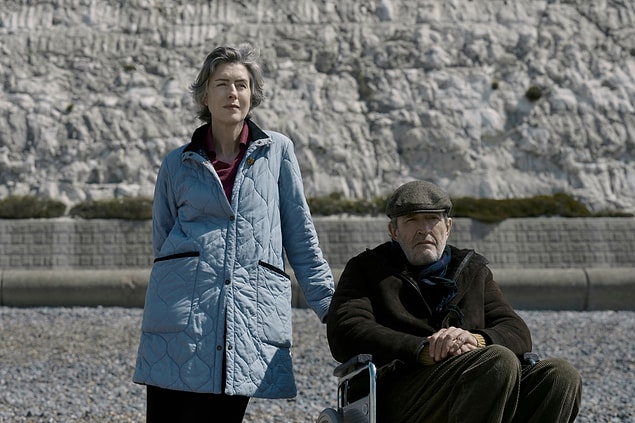 Will Harry's Performance Be Any Better?
Harry's acting prowess has been criticised since he began his acting career. For some, the former One Direction member has not lived up to expectations. For others, Harry seems to be on the right track to acting stardom. Regardless, Harry's first lead role in 'Don't Worry Darling' is our major point of reference. 
While the controversy around 'Don't Worry Darling' sort of overshadowed Harry's performance in the movie, his acting was pretty good. In the movie, he plays Jack Chambers, the loving husband of Alice Chambers, as they navigate life in a sinister British neighbourhood. 
Harry pulled off the chemistry with Alice (Florence Pugh) pretty well and successfully projected the ancient British male aura. But many expected more. For instance, some critics branded his performance in the movie as 'robotic.' Others simply believed that the 'Don't Worry Darling' movie was just bad, and Harry performed accordingly. 
But from the tidbits in My Policeman's trailer, Harry's acting seems improved. Since Harry is originally an English songwriter, he seems to play the part of a British soldier really well.
My Policeman - Official Trailer | Prime Video
Social Media Reactions
Reactions to the 'My Policeman' movie, particularly Harry's performance, have mostly been positive. For instance, Prime Video's Twitter post on the movie's trailer got a lot of positive reactions, with many users saying they couldn't wait to see the movie. Reddit users also share the same view, with many gushing over Harry's role in the movie.
Ultimately, there are high hopes that My Policeman will perform well at the box office. Apart from the movie's unique plot, Harry's popularity is also likely to enhance its performance.